Posted by: bdstone914 Dec 30 2015, 10:51 PM
SOLD

I have a 1974 and later 911 lower suspension with a 20mm under body sway bar. This is a good way to get a stiffer front end with 19mm torsion bars and a bolt on 20mm under body sway bar. All parts are powder coated satin black. Includes a set of seals for the torsion bars. $400.
I can add installed Lemforder ball joints for $150 installed and rubber bushings for $50 installed.

Parts List
2 911 A arms
1 steel cross member
2 front bearing brackets
2 rear bearing brackets
2 torsion bars
2 adjuster caps with adjuster screws
2 clamps for sway bar to cross member.
2 new torsion bar seals
2 torsion bar front covers
All bolts, washers and lock washers for installation
Sway bar bushing not included.


Attached thumbnail(s)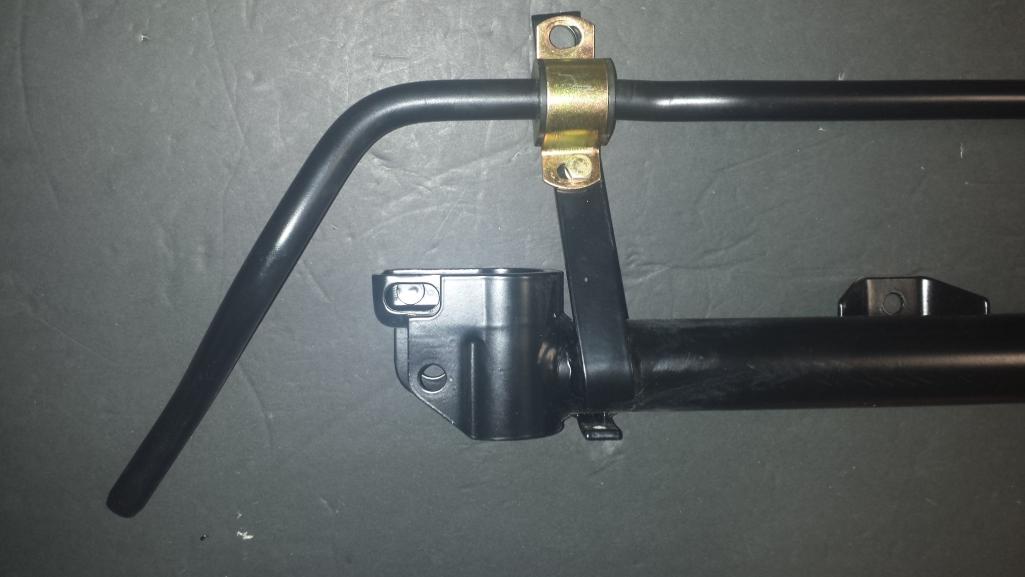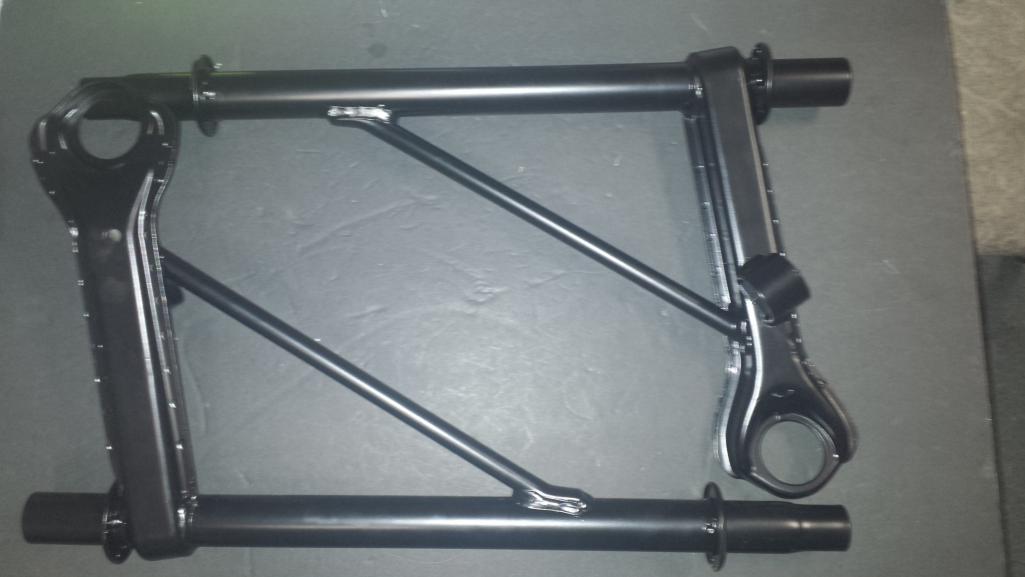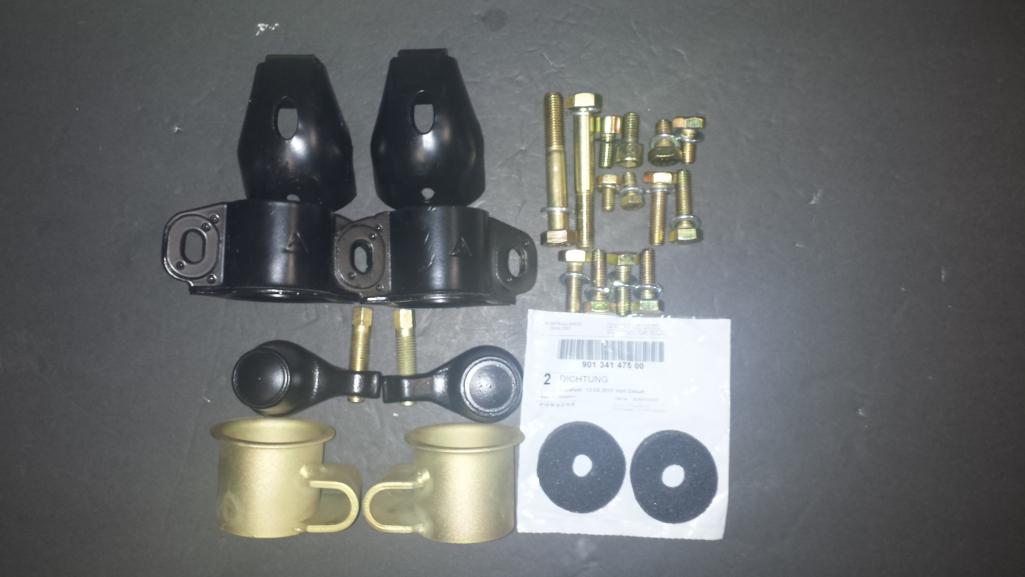 Posted by: bdstone914 Jan 6 2016, 07:42 PM
QUOTE(914Sixer @ Jan 6 2016, 07:27 PM)


Really GOOD deal!

I will sell it to you for more.

Posted by: Chris H. Jan 7 2016, 08:35 AM
Still available? Let me know, I'll take it if so Bruce. PM sent earlier this week to get next line

.

Posted by: Chris H. Feb 15 2017, 09:08 AM
BUMP! I am selling this setup since I never even unpacked any of this stuff from the box Bruce shipped it in and I have another project car coming this week. I had Bruce install new Lemforder ball joints and new bushings so this is literally a bolt-up scenario with a 20mm 911 sway bar. It's Bruce quality as always, everything is powder coated, nice re plated bolts and hardware, etc. I think I paid $650 shipped CONUS, which was a very nice deal back then. Asking the same price now so I can move it quickly. First come, first served.

Posted by: Chris H. Feb 15 2017, 09:53 AM
Dang that was fast. Sale pending.

Andd....SOLD. Thank you Jon. Enjoy.