Posted by: Harpo May 17 2017, 06:19 AM
My plans have changed so I'm selling my early Brembo calipers. Eric restored these to good as new condition



$800 OBO


Thanks
David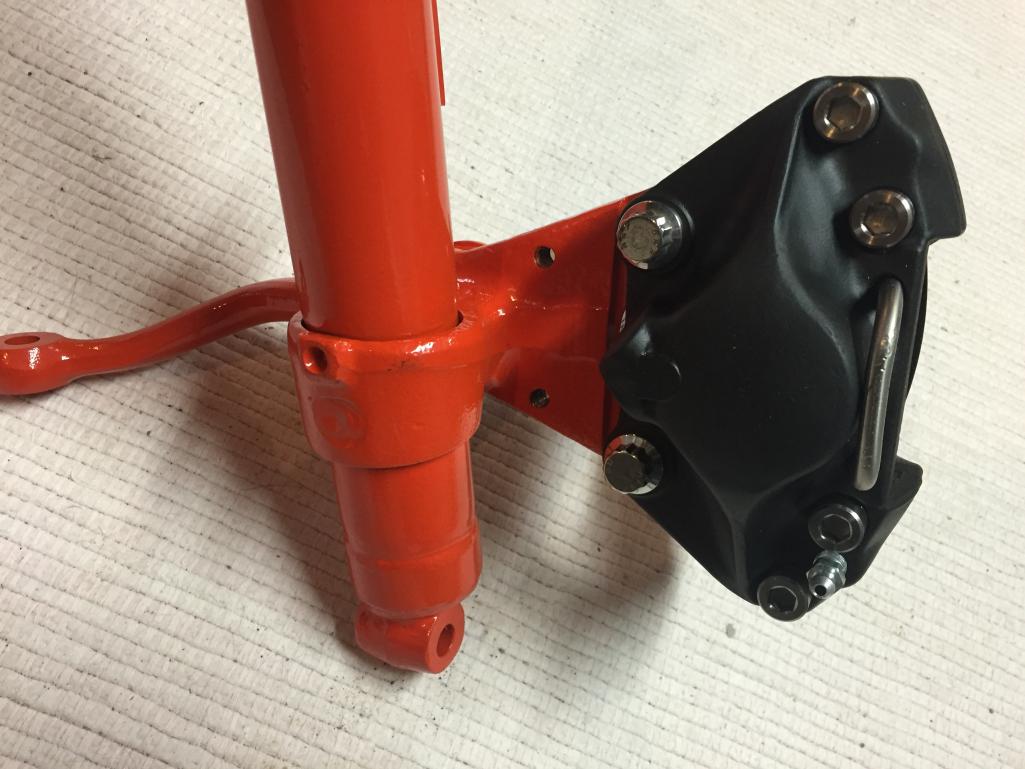 Posted by: toolguy May 17 2017, 08:50 AM
bleeder goes on the top. .

Posted by: McMark May 17 2017, 10:51 AM
Unless you flip the strut for ultimate lowering.

Posted by: Justinp71 May 19 2017, 11:40 AM
Are these early 911 calipers rebuilt? If not, what size piston are they?

Thanks

Posted by: amfab May 19 2017, 12:17 PM
QUOTE(Justinp71 @ May 19 2017, 10:40 AM)


Are these early 911 calipers rebuilt? If not, what size piston are they?

Thanks

I think these are the aluminum brembos—alfa calipers
see:
http://www.914world.com/bbs2/index.php?showtopic=105728
Posted by: Harpo May 20 2017, 04:17 AM
Yes, these early Brembo calipers are from an alpha romeo

Posted by: Harpo May 21 2017, 02:52 PM
At just under 4.5 lbs each and the fact they are so good looking I thought they would have already sold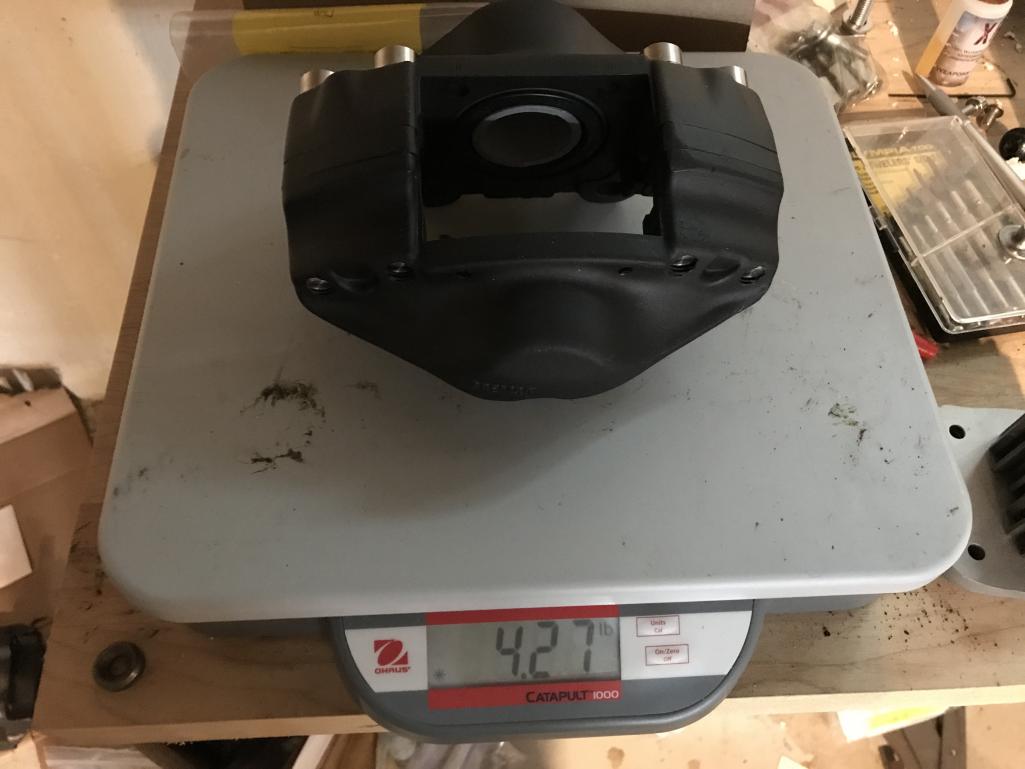 Posted by: Harpo May 21 2017, 03:07 PM
I borrowed this from PMB performance

Here's the low-down:  These Brembos have a 3" bolt spacing and the exact same offset as the M-Caliper. This means they'll simply bolt right on. When I say bolt on I mean... all the way. They even fit with the standard dust shields. The fluid inlet is aimed right up at the tab on the strut for a direct in.

They have the same 48mm piston as the M-Caliper, S-Caliper and the later A-Caliper. What's cool about this is, they are the later "cup" type piston with no knock-back mechanism to deal with. The cup design offers better cooling with much more surface area than the standard M and S-Caliper pistons. Also nice is the fact that this won't throw off your fluid dynamics with your current Master Cylinder. Again, Bolt on!

The pad size is much larger than the M-Caliper pad. They are the same width as the A and S-Caliper pads but not as tall... (only slightly, like 2mm or so). If anyone is familiar with the BMW 320i pad size, these are the same. Another nicety, as I mentioned that these add up in all areas as a true bolt-on upgrade is; with this basic pad size (which has been proven with the S-Caliper and A-Caliper) there is no over stress of the standard 20mm rotor which obviously lived on all 911's through 1983.

They weigh in a full 4lbs lighter than the M-Caliper so there goes a good chunk of un-sprung weight (yes, they're aluminum!). Did I say "Bolt on upgrade!"?