Posted by: '73-914kid Aug 12 2017, 12:04 PM
Picked up this interior from a parts car. Unfortunately there is no carpet nor door cards to go with it.

The seats, insert, and center console are all in great shape. No tears whatsoever. vinyl is still soft (hasn't turned to bakelite yet)

The backpad has the typical moisture damage in the lower corners, but is in overall good shape. The mounting tabs are loose, however I am in the process of repairing them.

Looking to get $300 OBO. Motivated to get this out of my garage.... Will deliver around southern california. Not really willing to ship at this time. Local pickup is in Vista (north county SD) or Poway during "working hours"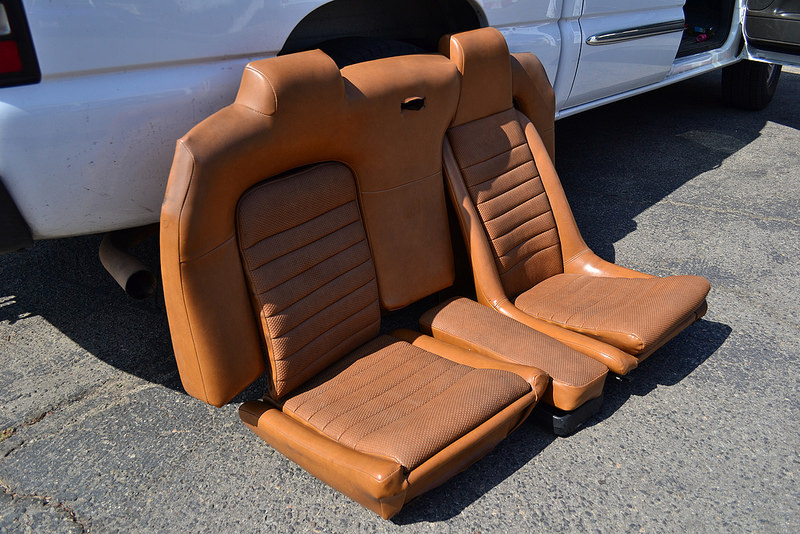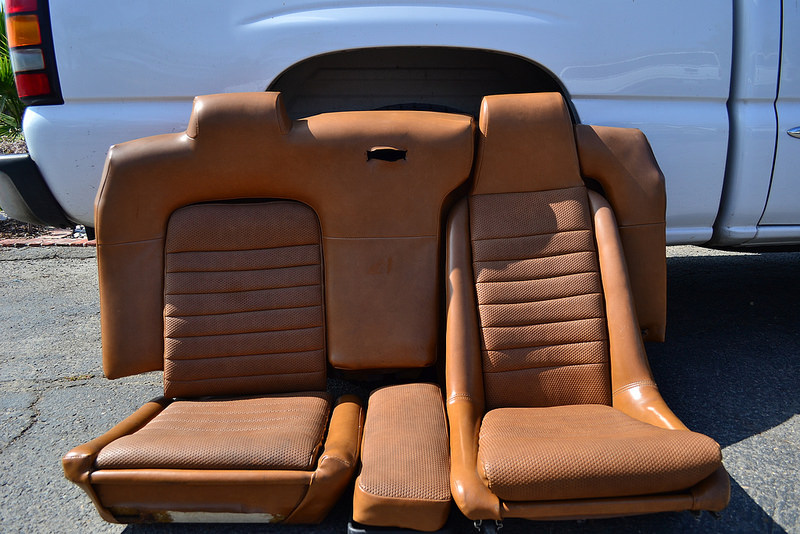 Posted by: BK911 Aug 12 2017, 03:03 PM
Interested if you decide to ship.

Posted by: '73-914kid Sep 6 2017, 09:31 AM
Bump. Price reduction to $225. I'd really like to get this out of my garage.

At this time I still am not interested in shipping. I don't have the time to package this stuff up. If you can find someone local that is willing to spend the time to properly package everything up, then we can work something out.