Printable Version of Topic
914World.com _ FS/WTB: 914 Parts _ WTB:SHIFT ROD END FITTING
Posted by: Wayne May 14 2018, 01:49 PM
Looking for one. Part # 914.424.241.02

Mine has some sort of sleeve insert in it which i'm not familiar with. With that in there I cant get the Plastic Ball cup in it

Your input and help will be appreciated

Wayne

909-208-3184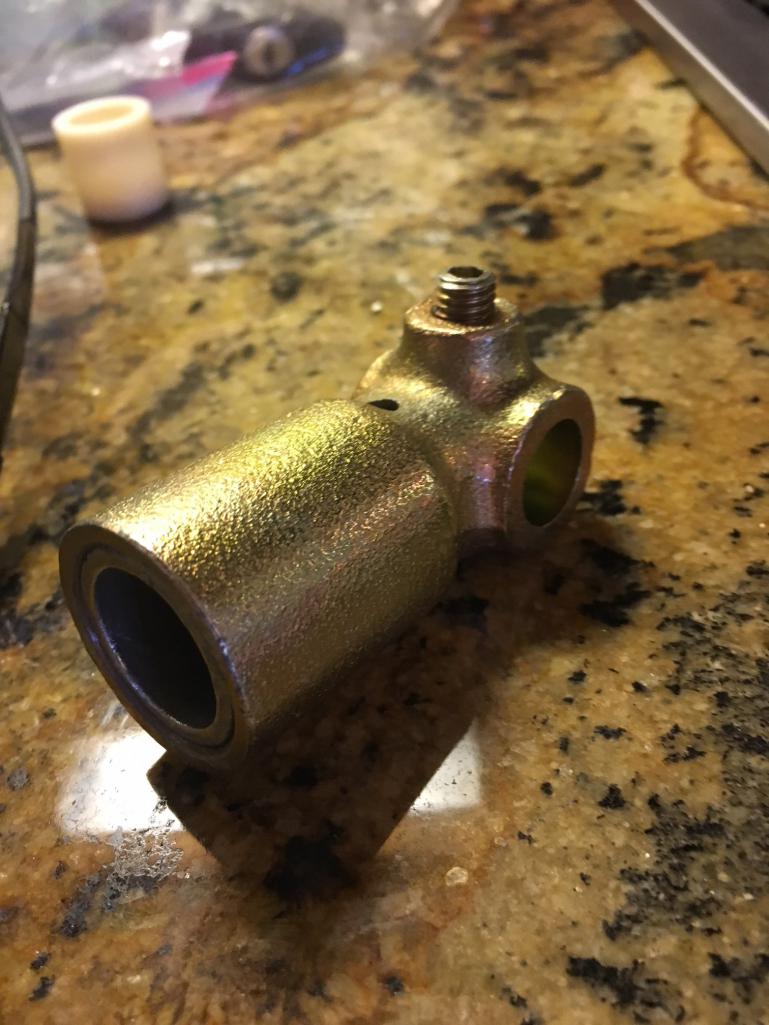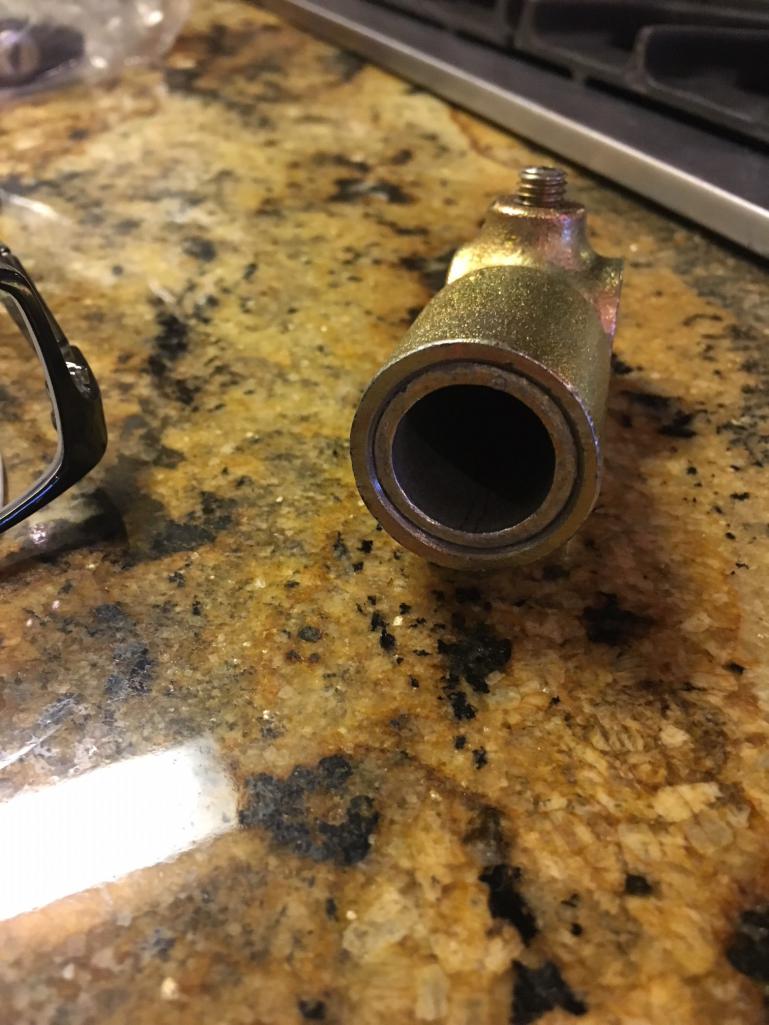 Posted by: euro911 May 14 2018, 03:33 PM
It looks like a bronze cup bushing insert instead of a plastic cup bushing? Look deep inside to see if it's hemispherical at the bottom.

Posted by: Wayne May 14 2018, 05:25 PM
Mark

It's not a cup insert. It's shaped like a Conduit Coupling and is hollow all the way through. When we put it on the ball shifter it's a little loose so not sure that's an ok fit ?

Posted by: euro911 May 14 2018, 06:42 PM
OK, Wayne. Will the sleeve come out? It looks like it should, then a plastic cup bushing can be installed in it's place. The bushing is available from multiple vendors, including Pelican Parts down here in Harbor City ... https://www.pelicanparts.com/catalog/SuperCat/0978/POR_0978_TSHIFT_pg2.htm#item4

Are you replacing any other shift bushings? ... they have all of those as well ... https://www.pelicanparts.com/catalog/SuperCat/0978/POR_0978_TSHIFT_pg2.htm#item4

Posted by: Wayne May 14 2018, 09:04 PM
Mark
I do have all new bushings including a new ball cup bushing. I'm wondering why I couldn't just use what I have if it's a bronze insert ?
Give me call if you have time tomorrow
909-208-3184
Thanks

Posted by: euro911 May 14 2018, 10:52 PM
If it IS an bronze insert, look to see if it has a hemispherical shape milled at the bottom.

Also, not that they may not exist, but I've never seen a cup bushing that sits level with the outer edge of shift coupling ... usually the plastic ones are sunken in to a certain depth. I wonder if the length of that insert would limit the travel of the shaft

Posted by: rgalla9146 May 15 2018, 05:00 PM

Is there a source for a brass or bronze replacement ?

Posted by: screenguy914 May 15 2018, 05:57 PM
I'm going to guess the insert doesn't bottom out to allow space for free movement of the ball end. Otherwise, you have in effect a rigid 90º joint - something has to give in the fore/aft lever motion. AFAIK, your other plastic/nylon shift bushings may be distorting to compensate for that rigid joint.

The slop you feel is the planned space between the lever and that metal bushing. Suggest removing the bushing and install the factory nylon ball socket to reduce the excessive play.

Sherwood

Posted by: 914Sixer May 16 2018, 05:42 AM
Never seen a brass insert. Thinking it is a custom made piece.

Posted by: brant May 16 2018, 09:59 AM
I've never seen a metal insert for this bushing either.
not sure how well it would work?

the original bushing design is very adequate
they do not wear out (although I replace them anyways due to plastic only lasting so long)

the original design of this joint has one flaw, but its not in the bushing wear
at full range of motion, the bushing pulls out about halfway from the cup and the bottom half of the bushing is unsupported.

I run a modified cup in my race car to improve this situation. A ring is welded onto the cup making it a deeper fit. The ring is then machined smooth internally on a lathe. Additionally the two (180 degree apart) edges of the cup are notched to allow full range of motion by the linkage at full extension.
probably have a picture in my thread somewhere.

my guess is that your part looks to have been recently plated
someone put that hollow insert into the cup to keep the plating off of the inside surfaces of the cup where the bushing needs a smooth face. I'm guessing the plating on the outer lip has bonded that insert into that cup. break the bond and it will likely slide out.


b

Posted by: sbartmess May 16 2018, 01:49 PM
To remove stubborn bushings, I put the coupler in my chest freezer over night. The bushing shrinks concentrically, and comes out with one tap.

Powered by Invision Power Board (http://www.invisionboard.com)
© Invision Power Services (http://www.invisionpower.com)