Posted by: 1970-1914 Jul 16 2018, 08:03 PM
I very excitedly bought these beautiful cookie cutters recently for my 914....I drove 3 hours each way to pick them up only to find out they are too skinny (in my opinion anyway) for on a car with flares.... perfect for a narrow body car though.

I am going to go with either 15x8 all around or 15x8 in the front and 15x9 in the rear.


These are in really really nice shape and have zero curbing or gouges. The Center caps are awesome as well. If you are serious about them I can email better pics of each rim.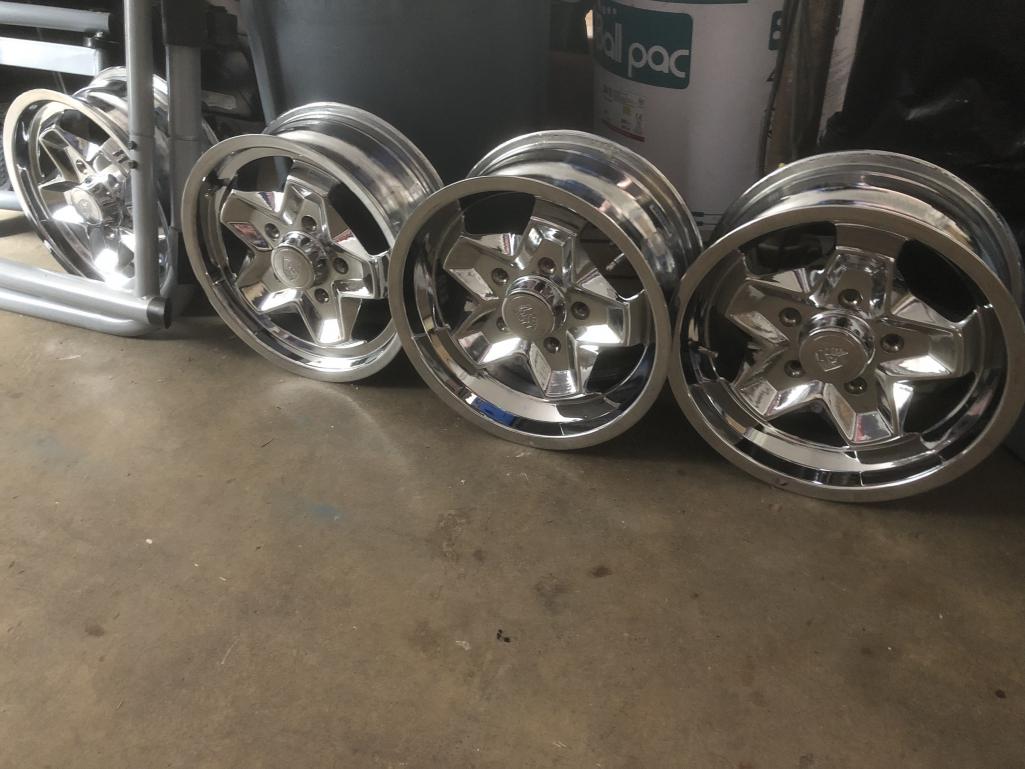 $1000 usd plus shipping

Posted by: 1970-1914 Jul 22 2018, 11:15 AM
Price drop to $900

$800 without centercaps

Posted by: 1970-1914 Jul 24 2018, 12:45 PM
Last price drop before they head off to ebay.

$800 usd including caps + shipping

Posted by: 1970-1914 Oct 1 2018, 11:14 AM
I am keeping the center caps now for my other set of wheels so I am dropping the price to $700 plus shipping or local pick-up is fine. I can even meet someone in the Bellingham area of WA to drop off.