Posted by: ctc911ctc Oct 8 2018, 08:13 AM
WTB '74, 2.0, Rear Caliper Disk Pad Retaining Pins (need 4)

I sent the calipers to PMB and they came back in near perfect condition - WOW
The retaining hardware was a mess. Since this IS my first 914 brake rebuild Rodeo, I assumed (this is when you get in trouble) that all of the pictures of the disk brake pads and the associated hardware that describe the car and are guaranteed to fit would have this hardware. Nope, not the case. hardware will fit Front disks only.

So, I threw away (yup, I am owning this) the pins (they did not look like they would ever work right again, 30 years of storage rust) and I am in need of 4.

May thanks in advance, and if you got this far thank you for reading, I needed this therapy after scouring the web for a vendor with no luck.


Posted by: mepstein Oct 8 2018, 08:28 AM
Don't sweat it. I'm sure someone will chime in with the needed parts.

Posted by: KevinW Oct 8 2018, 10:38 AM
I think I have some. I'll check when I get home from work.
Kevin

Of all the ones that I have I found two good ones (top) the rest look like the ones on the bottom.


Attached thumbnail(s)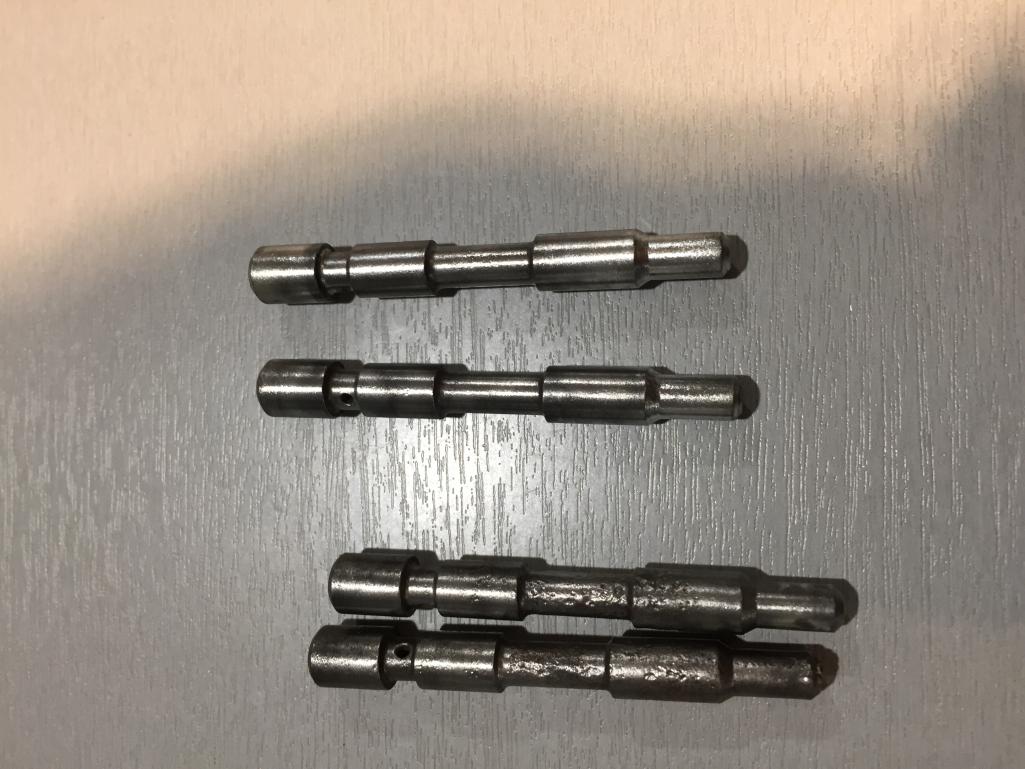 Posted by: bdstone914 Oct 8 2018, 10:56 AM
I have a bunch of them. Will be out of town till thursday.

Posted by: Luke M Oct 8 2018, 11:40 AM
I believe these are the late 914 rear caliper pins.
The early pins are slightly different and these will not work in the early/914-6 rears.
If the others can't help you let me know.


Attached image(s)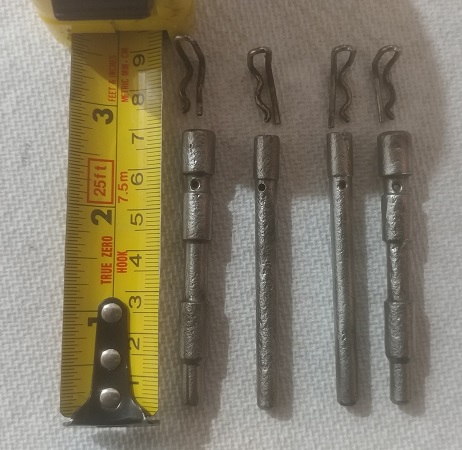 Posted by: PCA7GGR Oct 10 2018, 10:31 AM
Let me know is any of these will work for you: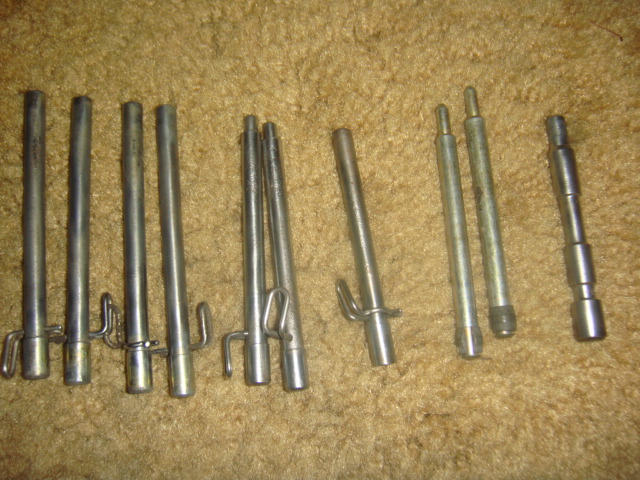 Posted by: ctc911ctc Oct 17 2018, 03:56 PM
I received these today from one of the awesome 914-world people, getting closer to running the car for the first time since '86.