Posted by: johnvan8 Jan 10 2019, 11:24 PM
Hello, I'm looking for this part, the one I'm trying to replace has the hole all butchered up (see yellow outline).
I'm in SoCal and would like to pick up asap if found locally.
Thanks
John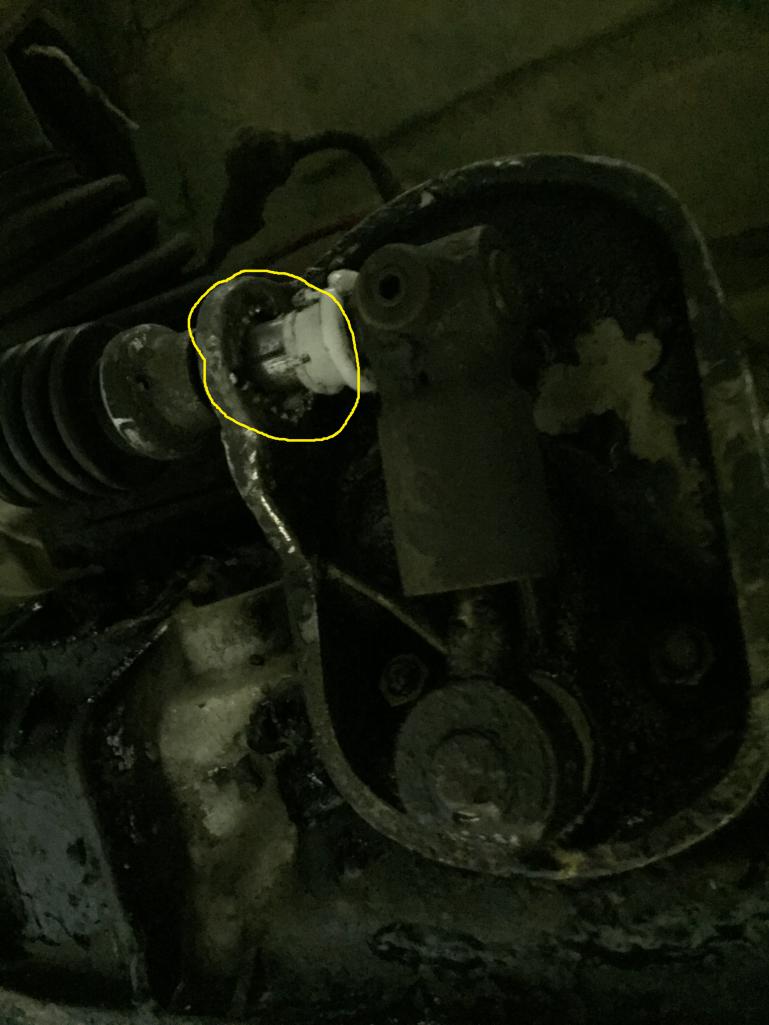 Posted by: yeahmag Jan 10 2019, 11:29 PM
Just so I'm clear, are you looking for the bushing (white plastic) or the shift console/housing (big metal part)?

Posted by: johnvan8 Jan 11 2019, 12:30 AM
The big metal part. The hole where the white bushing is supposed to fit in has been cut and enlarged.

Posted by: yeahmag Jan 11 2019, 09:34 AM
I have a few of them. I'm in Pasadena if you want to drive up and dig through them. Not sure what they are worth. I'll look on to that.

Posted by: rhodyguy Jan 11 2019, 09:38 AM
Replace EVERY bushing in the linkage assembly.

Posted by: 914Sixer Jan 11 2019, 11:59 AM
Might just want to get brass bushing for future use