Posted by: FourBlades Jun 9 2019, 06:56 AM
I need two side mirror glasses and the best price I have been able to find is $25 each, which seems like a lot for $1 worth of mirror glass. Anyone know where these can be found cheaper, or can a glass shop make me some cheaper?

I have also seen the mirror assemblies referred to as stainless steel while the repros are said to be chrome plated. Anyone know the facts here? It seems like stainless can always be repolished to look brand new while once the underlying steel in a chrome plated piece rusts then that is it.

Thanks,

John

Posted by: euro911 Jun 9 2019, 11:57 AM
I've never had it done personally, John, but have heard that some automotive glass shops cut new mirrors ... some can even do the convex type passenger-side.

It's definitely worth a few phone calls to see what they would charge

Posted by: mepstein Jun 9 2019, 04:11 PM
914rubber has them. It's not the material, it's the labor.

Posted by: Mikey914 Jun 11 2019, 01:33 AM
Actually the best price is mine at $15.50 each. Yes the glass itself is not too expensive, but the cutting an grinding are a little more difficult if you are not proficient at it.

https://900designs-container.zoeysite.com/mirror-glass-2-1972-76-1-3183


Attached thumbnail(s)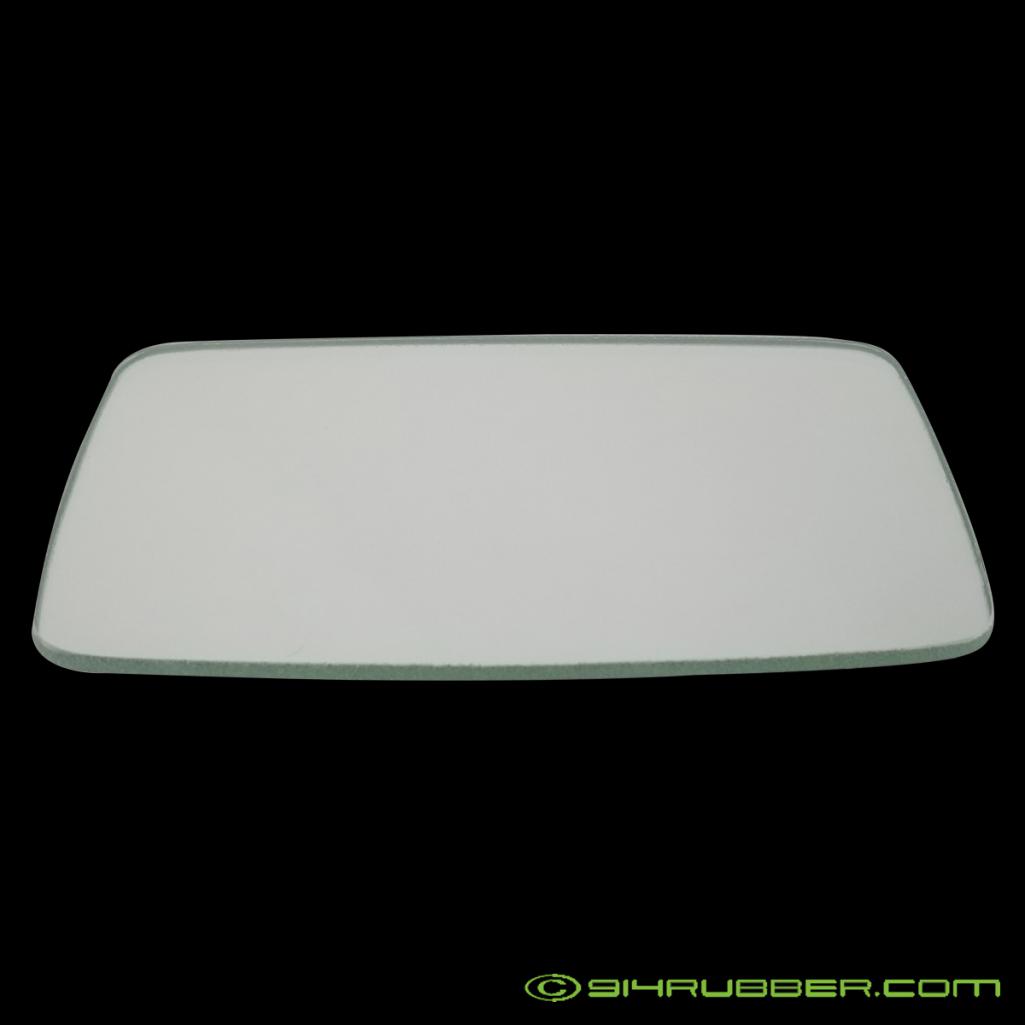 Posted by: FourBlades Jun 11 2019, 05:03 PM

914 Rubber wins again!

$15.50 is a very reasonable price in my opinion!

Thanks folks for the help.

Working on getting my blue car on the road again so I will need a bunch of parts...

John



Posted by: johnhora Jun 11 2019, 07:58 PM
John...

I've used the 914 Rubber mirrors for both the early and late mirrors.
They are very nice and fit perfectly. Excellent price too.
The key is taking your time when installing the glass...
don't force anything as it's easy to break the glass.
Good luck on your blue car project!