Posted by: rcarson25 Dec 1 2019, 07:59 PM
Car I am building only came with 1 brake backing plate/dust shield. Not sure if they are side specific but let me know what you have. Thanks in advance

Posted by: bdstone914 Dec 1 2019, 08:33 PM
QUOTE(rcarson25 @ Dec 1 2019, 07:59 PM)


Car I am building only came with 1 brake backing plate/dust shield. Not sure if they are side specific but let me know what you have. Thanks in advance

I have some. I think I have a pair of powder coated ones.
They are not side specific.
I would prefer to sell as a pair.
I will see if I have an orphan.
Bruce
Posted by: BENBRO02 Dec 1 2019, 09:53 PM
QUOTE(rcarson25 @ Dec 1 2019, 08:59 PM)


Car I am building only came with 1 brake backing plate/dust shield. Not sure if they are side specific but let me know what you have. Thanks in advance

I have what I think is 1 of each and would happily trade the early for a late.
Attached thumbnail(s)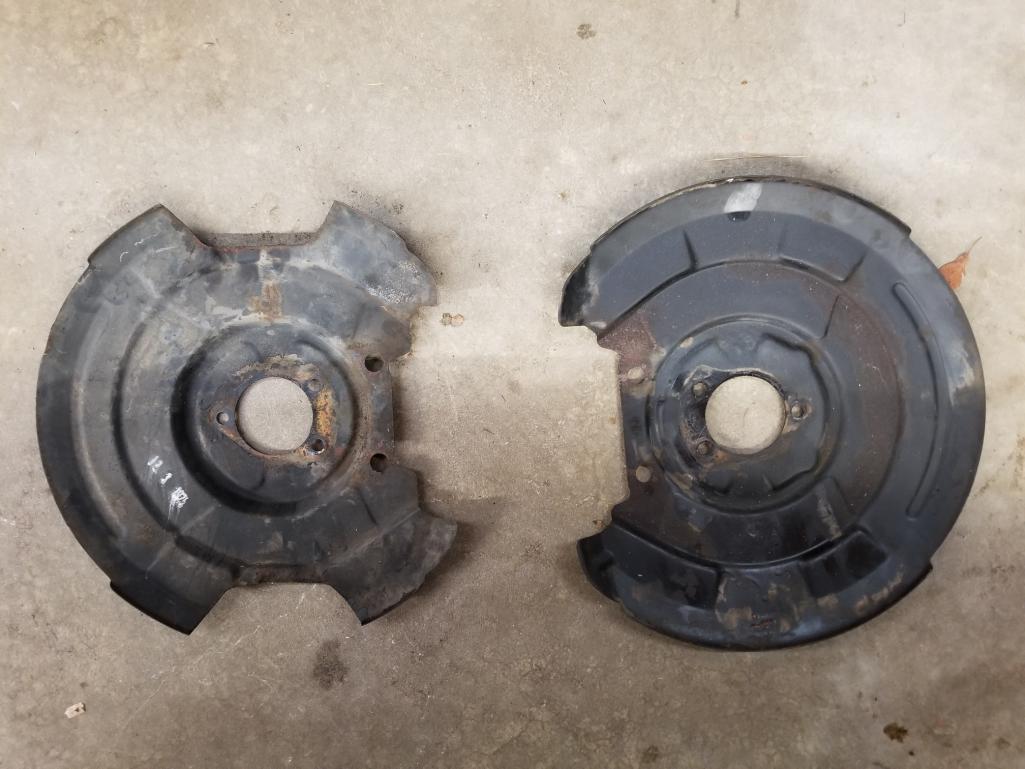 Posted by: rcarson25 Dec 2 2019, 09:02 AM
Got one thanks for all the responses