Posted by: Cairo94507 Jan 2 2020, 03:29 PM
Hi Guys - I am still searching for an early rear trunk insulator pad that just covers the rear most 1/3 of the trunk floor. My car had one of these (see picture) but it never made it back from the east coast unfortunately. I checked with ScottyB and he told me he does not have it. So, I really need one. Mine was in great shape and I hope someone has one sitting on a shelf somewhere from a car they no longer have or no longer need that is in just as good, if not better, shape. Thanks for looking and Happy New Year.
Michael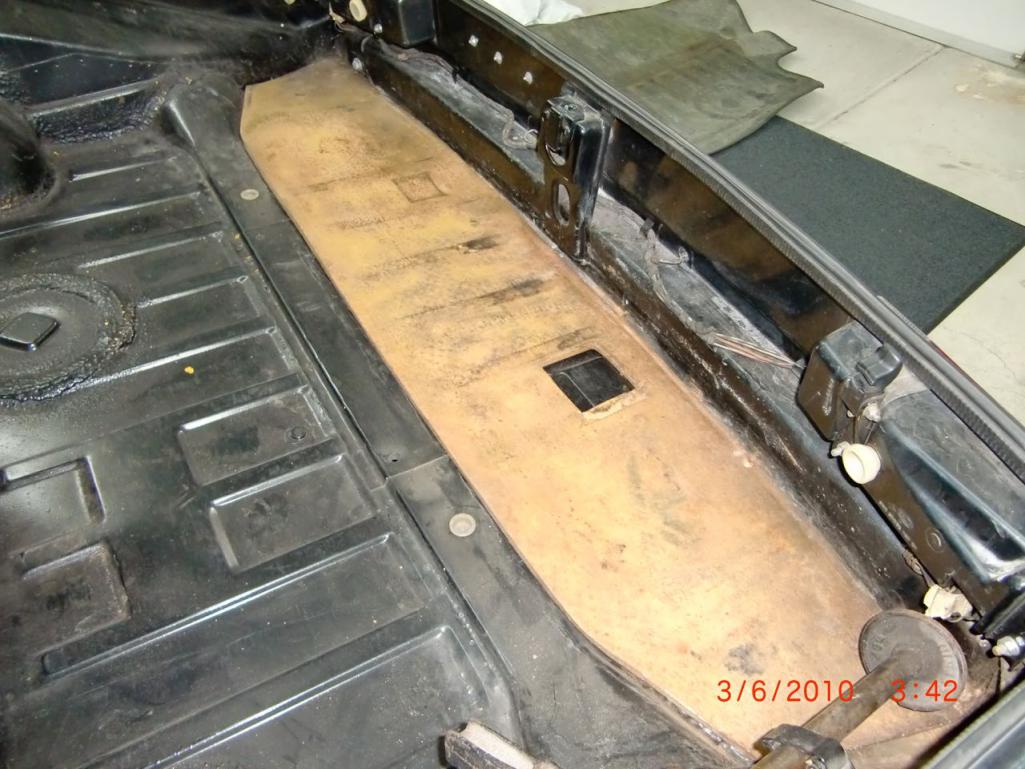 Posted by: mepstein Jan 2 2020, 03:59 PM
Unfortunately, none of my early cars came with one. I bet most have disintegrated. I would try to find someone who will make a tracing for you so you can buy some material to cut to size.

I feel for you, none of my cars hardware or switches came back from Scotty b.

Posted by: anderssj Jan 2 2020, 08:31 PM
I think I have one on a shelf in the garage. I'll look tomorrow, and will take pictures if I find it.

Steve A-

Posted by: raynekat Jan 2 2020, 09:23 PM
There's been one on eBay for awhile now.
Not affiliated.
Looks pretty nice.
They are asking about $80 with another $40 for shipping.
I'd make them an offer they can't refuse....

https://www.ebay.com/itm/porsche-914-914-6-rear-trunk-insulator-pad/143477895732?hash=item2167f2f234:g:BxkAAOSwLWBd5DhT

Posted by: burton73 Jan 2 2020, 10:32 PM
You can get a reproduction from George @AA and you can get it patina /Aged look as AAs are white/white






Bob B


Posted by: Cairo94507 Jan 3 2020, 08:42 AM
Hi Raynekat - Thanks for the tip - I have reached out to that seller. We shall see.

Posted by: Cairo94507 Jan 3 2020, 04:43 PM
The eBay pad did not work out.

Fortunately SteveA offered up a pad, for the cost of shipping only

, which he has and I can't wait to get it and check that off my list. Thanks guys and especially, Thank you SteveA. Michael

Posted by: Cairo94507 Jan 11 2020, 11:10 PM
Just a shout out to @http://www.914world.com/bbs2/index.php?showuser=207 with a big thank you. He gave me the early trunk pad he had, that I needed, for free! What a great guy. It is this kind of camaraderie and support that makes this place the best. Thanks again Steve A.

Posted by: Mikey914 Jan 13 2020, 01:08 PM
That's what's great about world. I know I have been the recipient of some generosity, and when I can I pay forward too.