Posted by: rcarson25 Jan 5 2020, 10:50 AM
Cleaning out my garage. I have some good spare parts I won't need for my project. Most parts are obo within reason. Let me know what you need. Please PM me with a cell number or email if you would like pictures as they are on my phone and much easier to do that way.

Shipping will be from just outside of Nashville 37067, TN. If you are local pickup can be arranged and preferred on bigger items.

Side shift conversion package $750 includes transaxle, linkage, shifter rods, shifter and engine bar. Prefer pickup on this item but can ship at buyers expense.

Tarett 22mm Sway Bar and droplink set FSBA22 $475 SOLD shipped brand new still in packaging.

Bosch 3 port fuel pump came from running car in good condition $325

Rear trailing arms $50 each, good shape, through bolts have good threads.

Axel cores for rebuild $50 each Sold

Late 4lug rear hubs $25 each

White engine lid $100

2.0 Bursch exhaust and Stainless Heat exchangers good condition just dirty (exhaust caps in pics not included) $600[s] SOLD

Turbotail 914 Spoiler, $75

Orange Boge Strut Inserts no leaks $50 for pair

Complete ZF Steering rack from 1976 $200

Early from passenger seat cushion black with back pad $100

front shock housings $50 each

Front lower a arms with sway tabs $100

Front A Arm Bushing Housings set of 4 need new bushings $50

Stock torsion bars w/adjustment caps $25 each

More to come......


Attached image(s)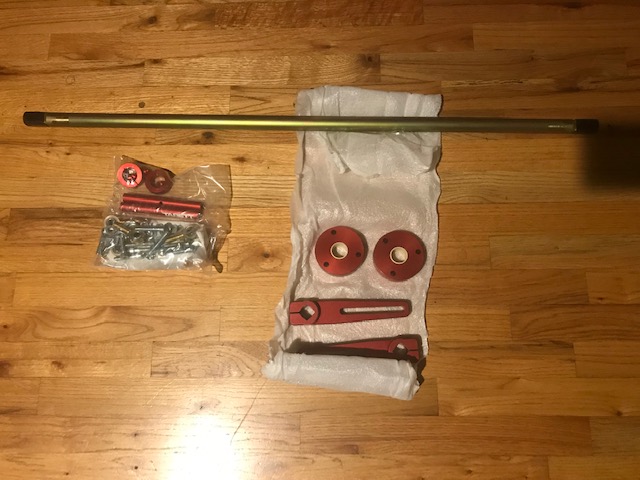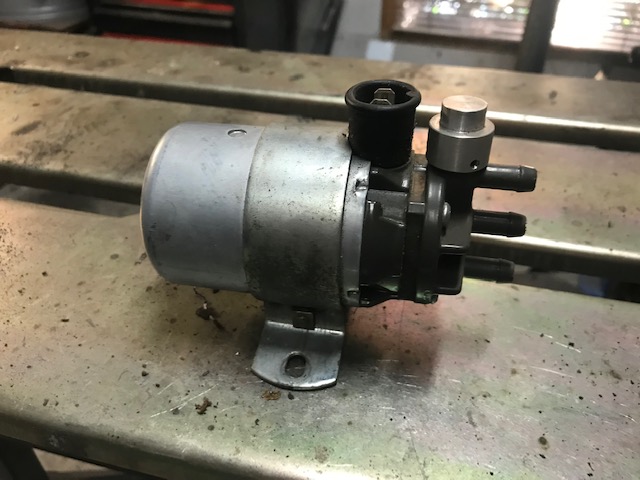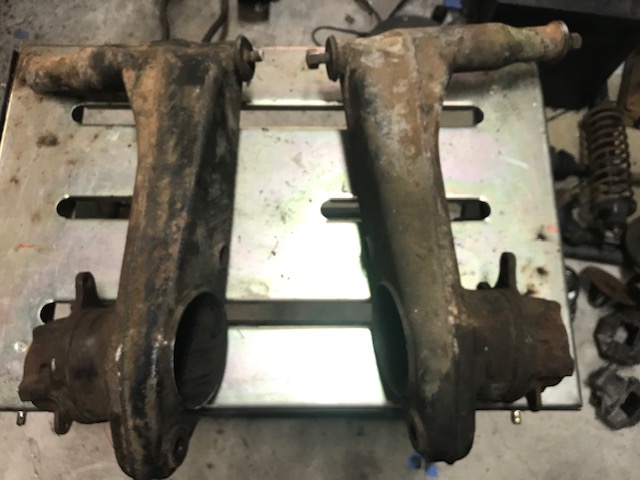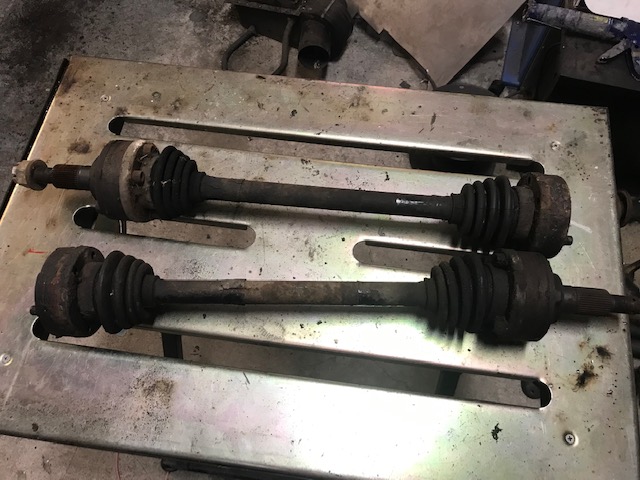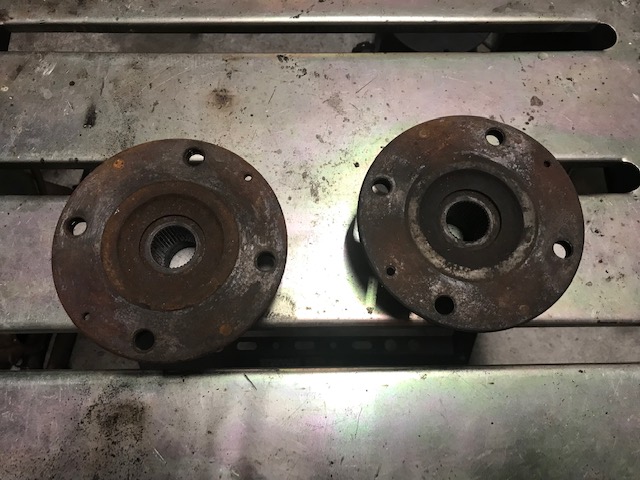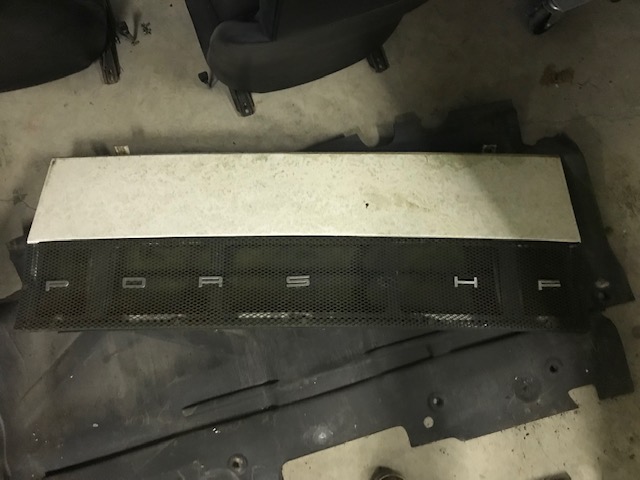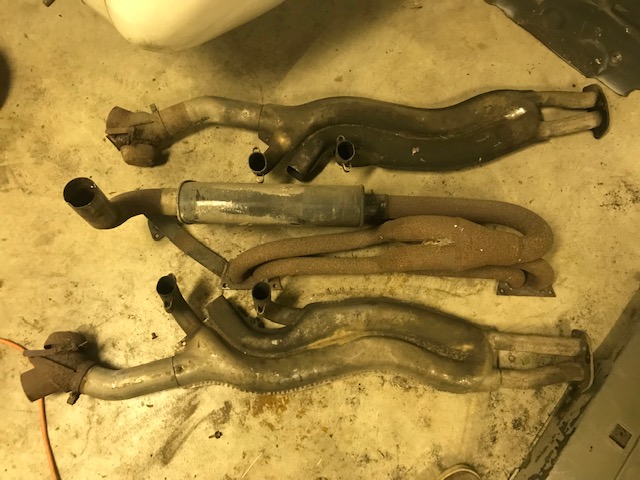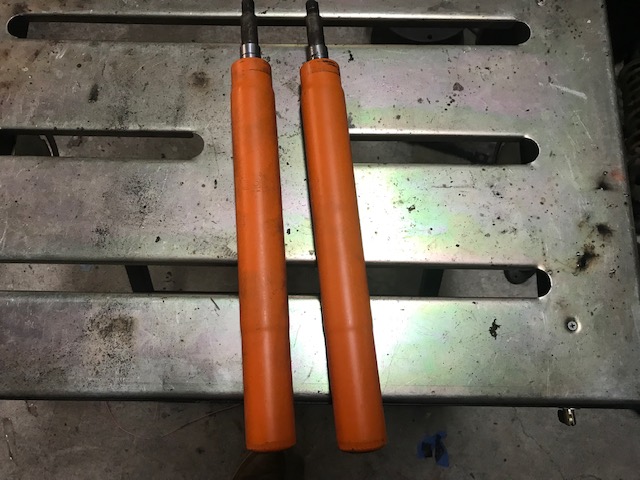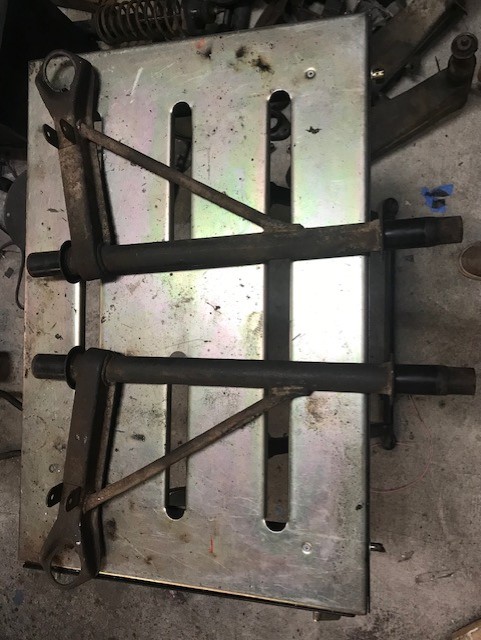 Posted by: carl k Jan 5 2020, 11:12 AM
PM sent on exhaust and heat exchangers.

thanks,
Carl

Posted by: rcarson25 Jan 5 2020, 05:44 PM
QUOTE(carl k @ Jan 5 2020, 11:12 AM)


PM sent on exhaust and heat exchangers.

thanks,
Carl

Heat exchangers and exhaust sold.
Posted by: rcarson25 Jan 6 2020, 07:47 AM
Adding new never mounted painted satin black fiberglass GT Rockers. I had these painted when my car got painted about a year ago, but I ended up with steel rockers. These are as new never mounted ready to fit to your flared car. Asking $175 plus shipping. SOLD Note, something got on one rocker and left white spots that a quick wipe down did not clean off, may clean off with polish but not sure. Pm with cell number for pictures.

Also I have a rusty shell that has some good metal. I am at the point where I will cut out good metal, so if you are in need of something let me know and we can figure out a price.

Posted by: rcarson25 Jan 7 2020, 07:45 AM
More pics, Turbotail and rockers


Attached image(s)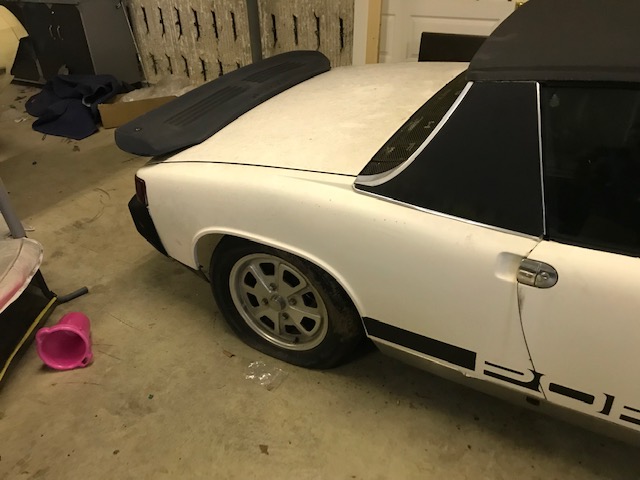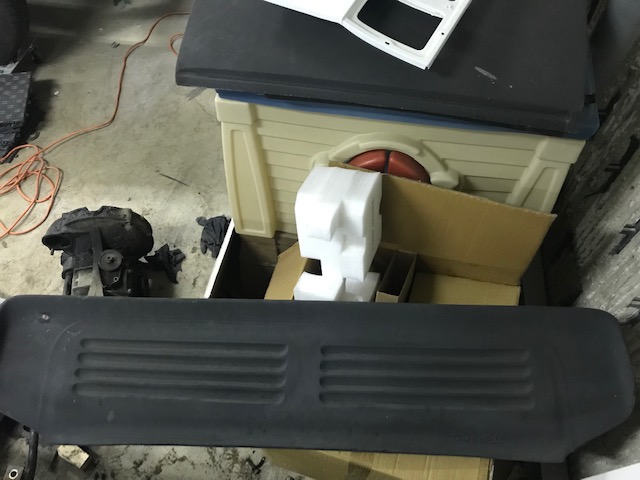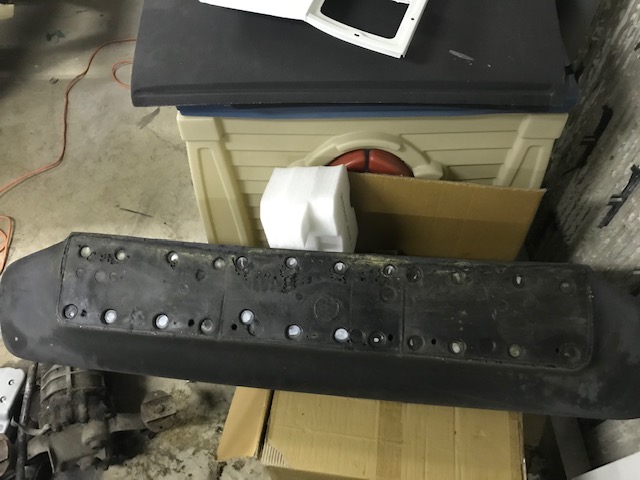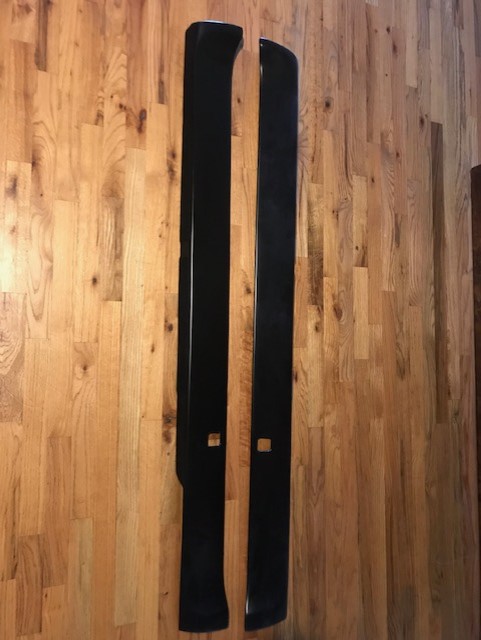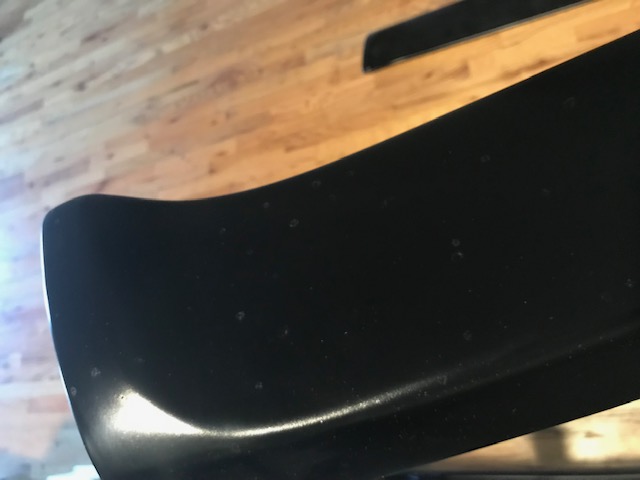 Posted by: rcarson25 Jan 7 2020, 12:07 PM
Rockers and Exhaust are sold!

Posted by: rcarson25 Jan 7 2020, 02:07 PM
Adding Pair of used front Koni 8611 1257 front strut inserts with spherical ball strut mounts. These are used, but they both feel to have good resistance. I have included much of the mounting hardware I did not use from my new Koni Sports I recently purchased strut tube nuts rubber stops etc. Struts retail for $400 a piece from what I could find and are made for track/autocross which is why I switched to sports. Asking $550 plus shipping for everything. If you know anything about these struts in our 914s please feel to chime in as I am not familiar and could not find much.


Attached image(s)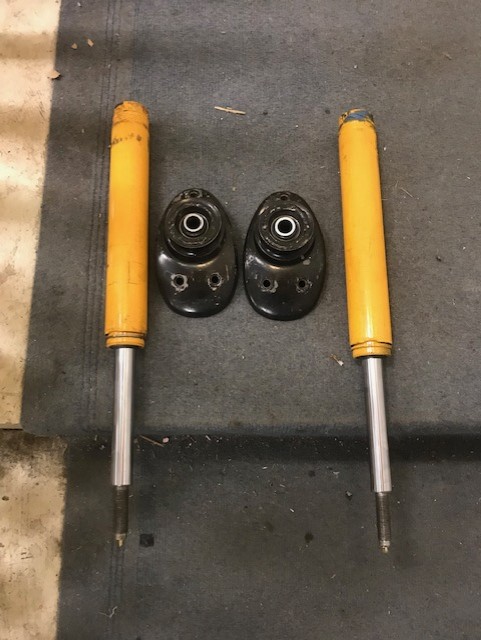 Posted by: rcarson25 Jan 10 2020, 11:38 AM
bump, would like to get the remaining stuff here out of the garage and my office haha.

Posted by: rcarson25 Jan 16 2020, 07:54 AM
If you see something here you need but don't like the price shoot me an offer. I am willing to work with people within reason

Posted by: rcarson25 Jan 25 2020, 10:32 AM
Driver and pass side window regulators are sold.