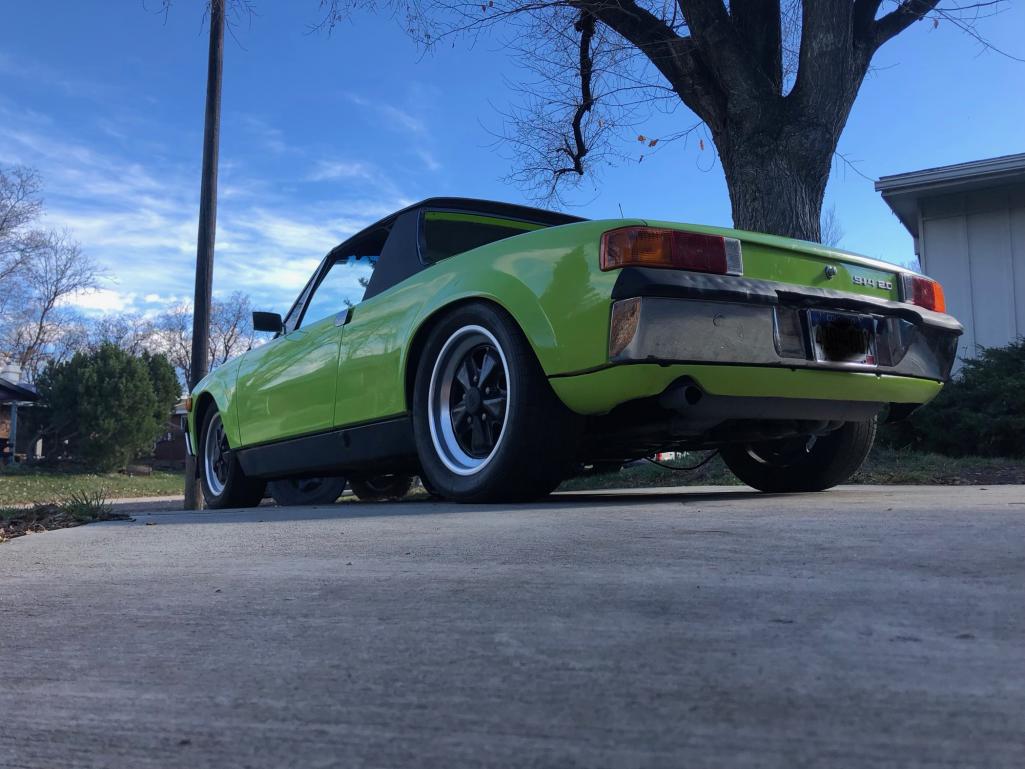 Hello all! Happy to have this supportive community to help me out with this, as I have been striking out.
I have a '73 914 that I am building. She's a 2.0 liter car with SC flares, 5 Lug Fuchs in Ravenna Green. Her new 2100cc motor is going in this week, and we have a fresh pair of 40IDF carbs to go on it....but no manifolds.
EVERY place I speak to has manifolds that will bolt up (3 bolt pattern), but they are all the cheap EMPI model, measuring 44mm below the carb.
Aircooled.net, Pierce Manifolds, eBay...they are all like this

. My understanding is that these larger bored manifolds paired with the 40mm carb output causes air turbulation under the carb which I do not want.
I was running 44's on my last build, 2056...bogged down like crazy below 3k even jetted down..they're just too big.
Soooo....any suggestions on where I might find a set of OLD stock Weber manifolds for 40's?????? Aircooled.net said the only way to make it happen is to sleeve them and seal it with JB Weld....I don't buy it, nor would I do that.....
Gonna be hard to find manifolds that are only 40mm on the carb side since most were made to fit all sizes of Weber and Dellorto downdraft carbs. The only thing close to that would be the factory manifolds made for the 1.8L engine for the Type 4 Formula Super Vee series. I have a set for sale here on the samba, but they are only 4 bolt (1.7L / 1.8L). The carb side opening is 41mm, and the bolt pattern is for a Solex P11-40 carb.