Posted by: Retroracer Mar 23 2020, 09:09 PM
I picked this muffler up for my GT project, but ultimately went another way (Dansk). Clearing out the shed a little, so it's up here for sale. I never mounted it, so don't know how loud it is: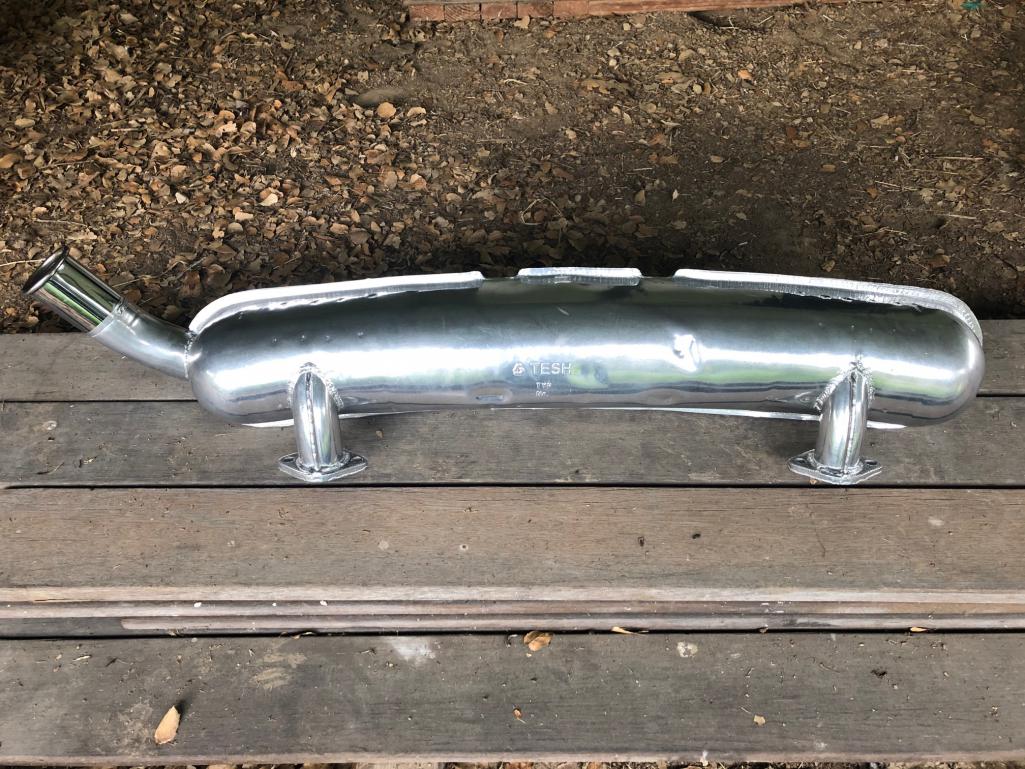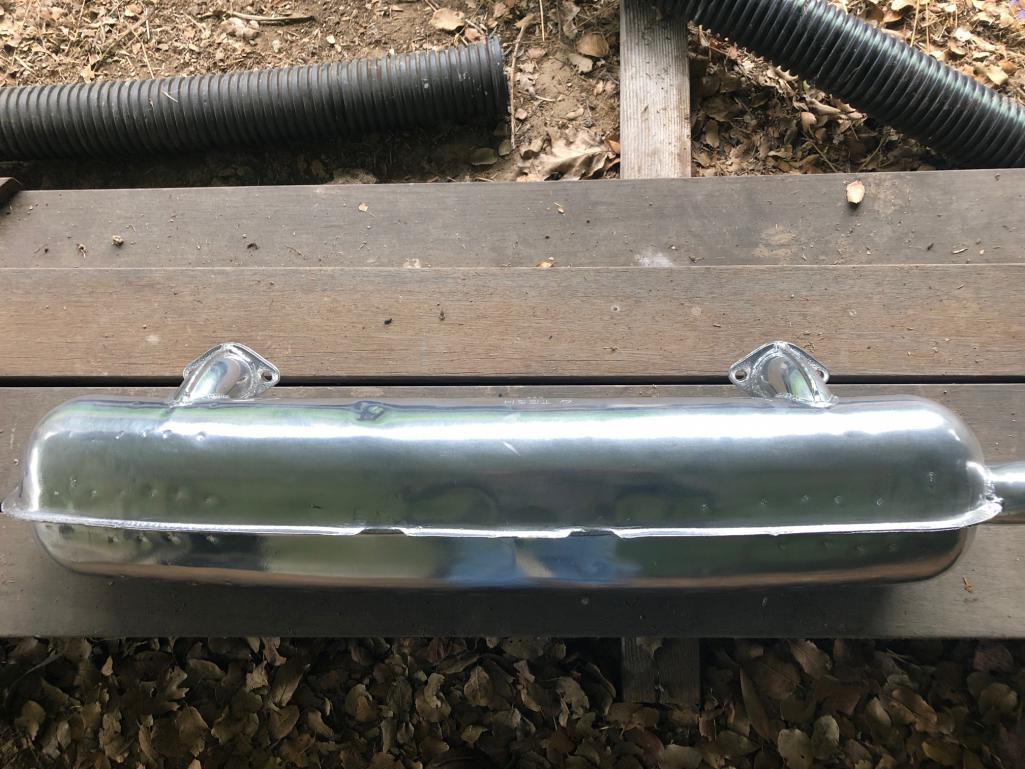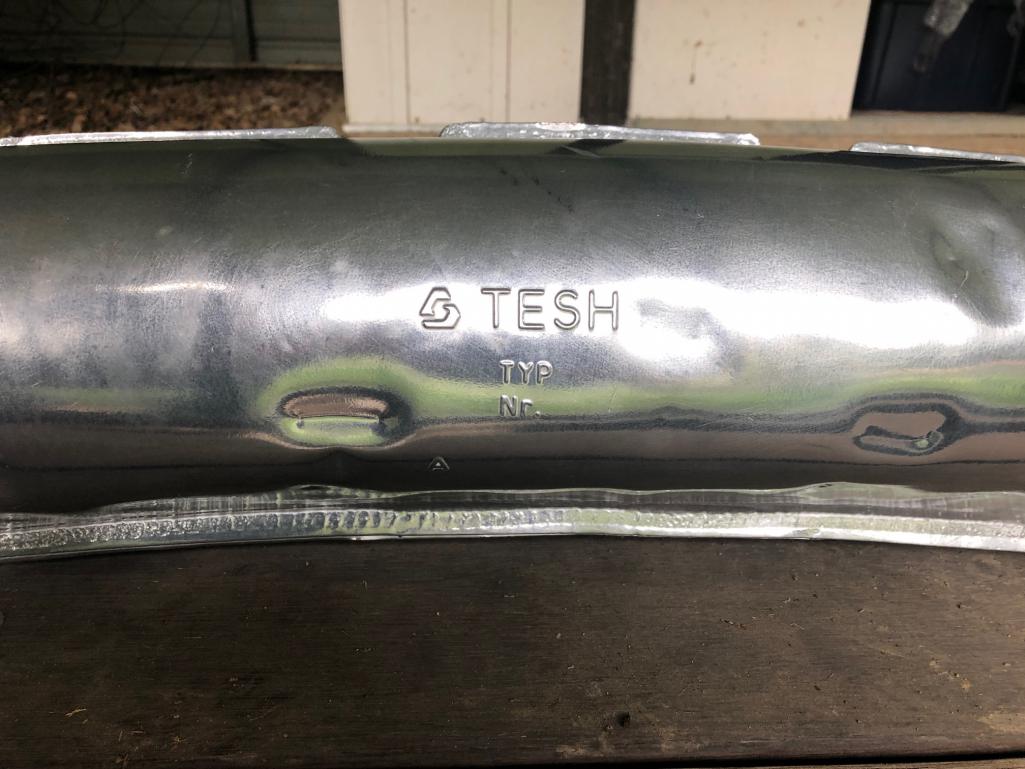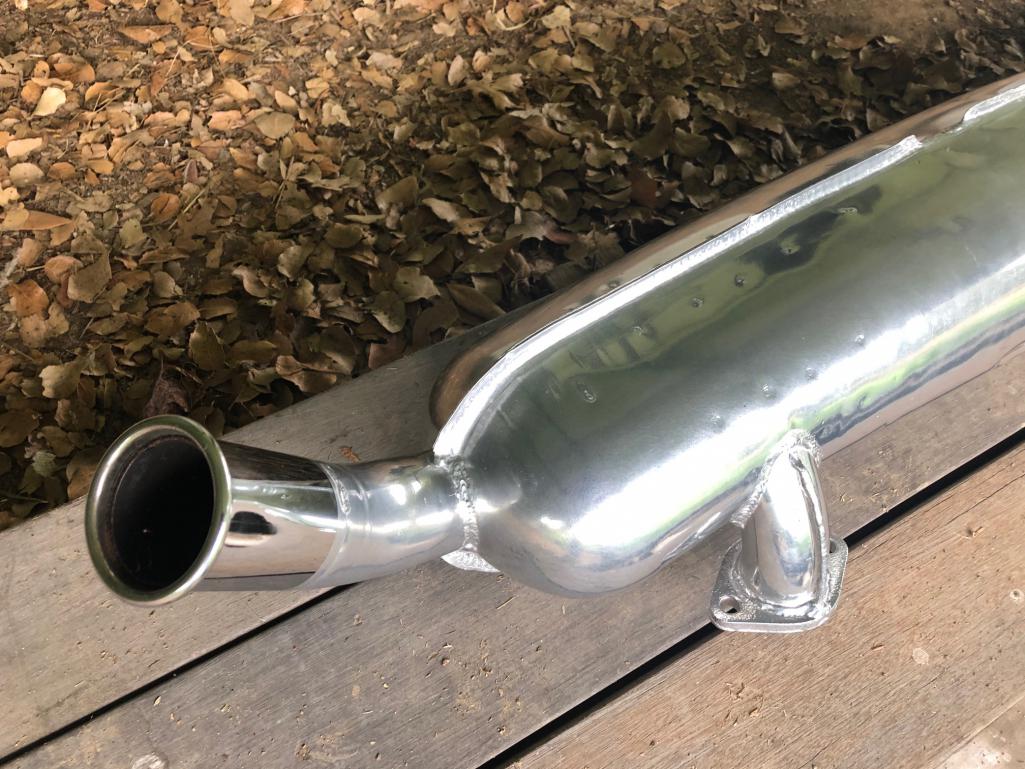 What I know: it's probably been used, but has been ceramic coated - with quite the shiny finish - at some point. There are a few dents here and there (check the photos), but should look good when mounted. I will not ship this but will meet halfway in the Bay Area to deliver (within reason)

Asking $250?

- Tony

Posted by: brant Mar 23 2020, 09:39 PM
If you change your mind I'd really be intetested
with shipping to Colorado

Posted by: euro911 Mar 24 2020, 12:19 AM
Maybe a local member can pick it up and ship it for ya, Brant. I'd do it if I was closer to the seller

Posted by: Retroracer Mar 25 2020, 05:36 PM
QUOTE(914werke @ Mar 25 2020, 12:30 PM)


Do you have the clamps?

No, what you see is what you get. Straps, gaskets, etc all available from the usual suppliers (Pelican et al). Dimensionally it looks to similar to the Dansk, but I can check if there are concerns,
- Tony