Posted by: old914dog May 19 2020, 09:54 AM
This set of 48mm came off a road race only 2.0. HAM heads, Tangerine exhaust, 12 to 1 compression, Jenvey stacks, etc Dynoed 142 at the rear wheel. Pulled hard to 7100 or so, but best was about 6500. Came on about 34-3600 and peaked at 58-5900, been to long to remember. Torque was pretty flat due to wider lobe center on cam.
40 vents
160 mains
60 idles
55 squirters
Can't remember the jet for the high speed circuit, but a jet from a smalll Dellorto carb for motorcycle fits. The AFR was too rich on top, so we put the smallest jet available. That adjustment leveled the AFR to about 12.7
I know lots of folks use Webers, I just had better luck with the Dells. Car sold due to health reasons. Dallas area. There are 3 sets on samba, each for over $1100. $850.00 plus shipping.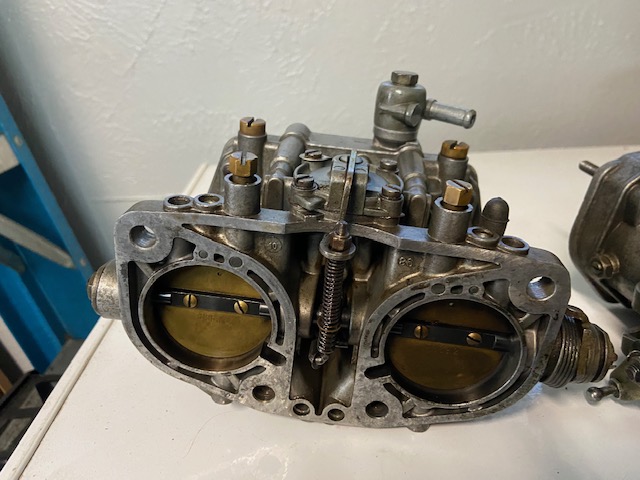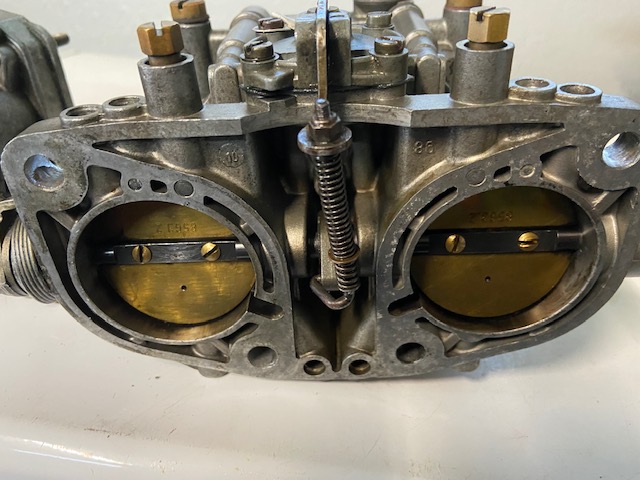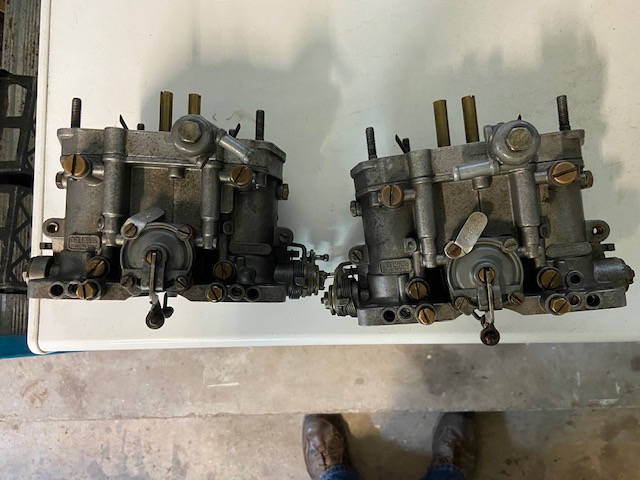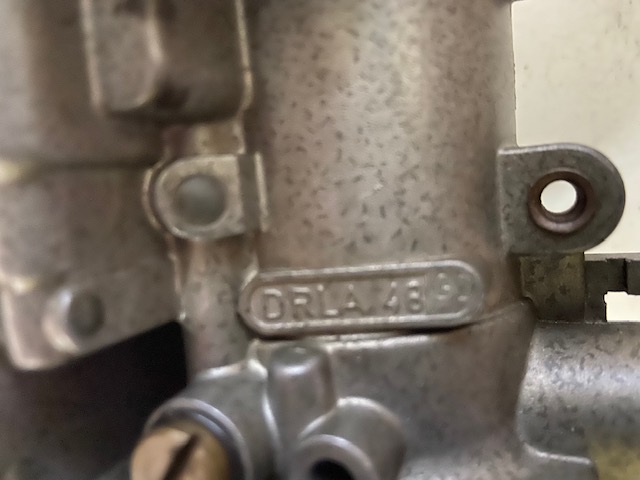 [attachmentid=744
698]


Attached image(s)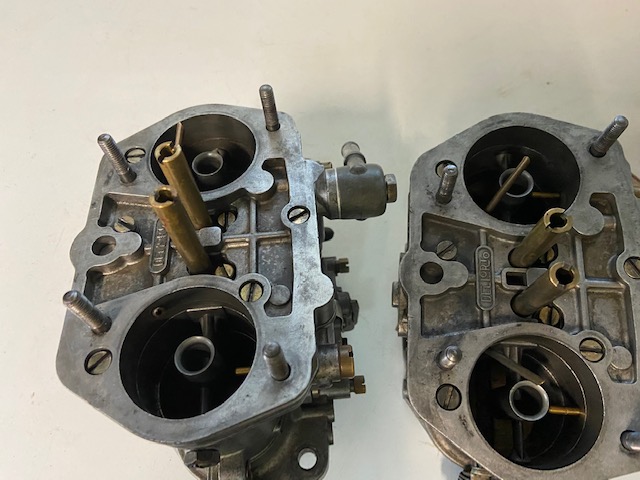 Posted by: old914dog May 21 2020, 06:46 AM
Wow! I must be out of the ballpark on price. 2 days, 83 views and not one comment. $700 and a half gallon of Crown!

Posted by: old914dog May 22 2020, 12:14 PM
$600 and a gallon of crown!!!
That's half the price on the samba!!
Please CSOB step forward!!

Posted by: GregAmy May 23 2020, 05:49 AM
I think we're suspicious, given your choice of whiskies...



That's a lot of carb for our cars, especially for the street. I'm almost tempted given my racing org allows me to run 38mm venturis (I'm running 36mm now on 40DRLAs).

Posted by: old914dog May 23 2020, 01:50 PM
A set of 35mm vents installed in these will work on a non-race engine. Shelby used 48MM webers on 289's for the street as well as race 427's just by playing with vents!!
If you have a 2.0 but are considering a 2270+ later, these have the flexibility.
Happy Memorial weekend! (brand of spirits is optional)

Posted by: old914dog May 24 2020, 09:14 AM
Ok! Ok! $550. And a barrel of Corona Virus vaccine.

Posted by: old914dog May 25 2020, 06:31 PM
I think I will just keep them for awhile. Thanks Teeners