Posted by: bbrock Sep 11 2021, 07:15 PM
I have an M&B Specialties Stainless Steel 2.0L Quiet Muffler for sale. I ran this muffler for about 500 miles (just enough to develop that cool heat cycled patina

). In addition to the patina, there is a slight amount of black soot internally because my engine was running rich when I was running the muffler. It should burn off quickly on a properly tuned car.

This is a great muffler and you won't find a muffler with higher quality construction than these. It just didn't work for my application. I'm offering this one at $650 shipped within the lower 48 states. PM me to discuss shipping elsewhere. I believe new ones retail around $890. This includes Ben's GT style muffler mount and new gaskets. You will need to source your own M8 nuts, bolts, and washers to attach the muffler to the heat exchangers as those are currently holding my other muffler on my car.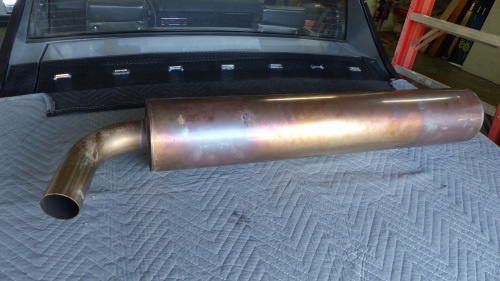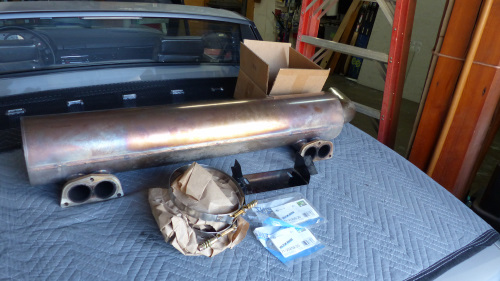 Posted by: FlacaProductions Sep 12 2021, 09:22 AM
Hey Brent - sent you a PM....