Posted by: Dashman0 Feb 1 2023, 01:24 PM
I have a fiberglass full body kit, believed to be made by Rayco, removed from a 914.
Come and get it $200 I need the space not the kit. Located in central Florida 33896.
Also have other parts, 1.7, 1.8 motors & trans
See attached photos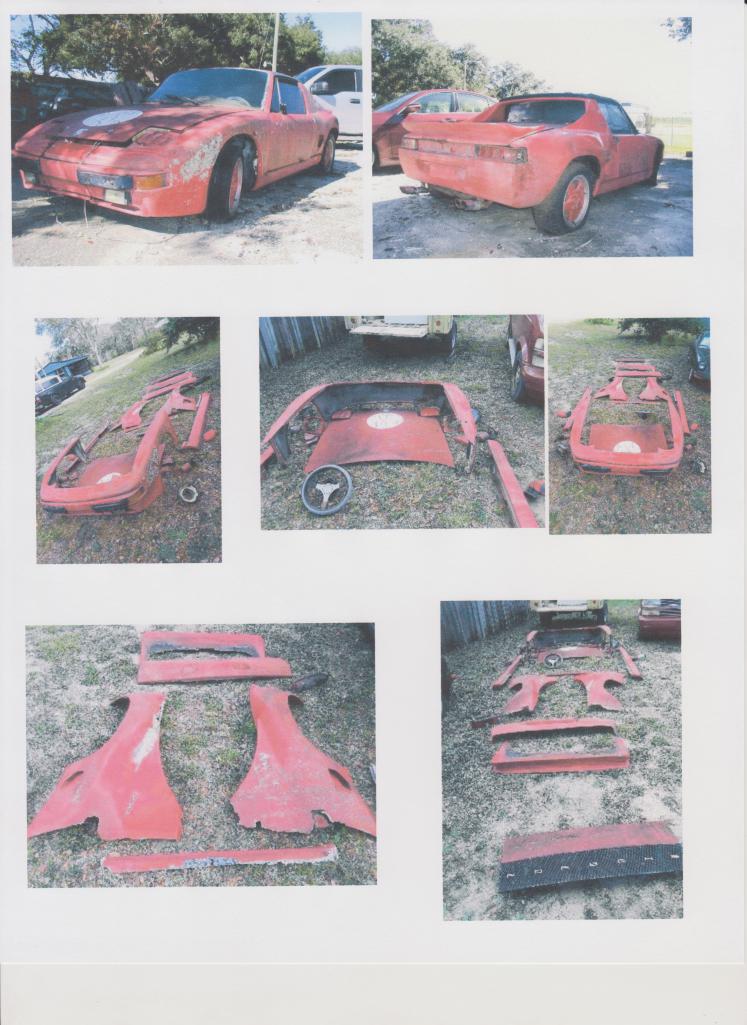 Posted by: brant Feb 1 2023, 02:36 PM
its not a chalon.
its a Rayco kit.

should be able to see pictures on a google search.
brant


Posted by: seanpaulmc Feb 1 2023, 04:29 PM
Let me know what other parts. I am in Orlando.

Thanks

Posted by: Dashman0 Feb 1 2023, 09:55 PM
QUOTE(seanpaulmc @ Feb 1 2023, 05:29 PM)


Let me know what other parts. I am in Orlando.

Thanks

Sean I have the following 914 items for sale;
Re-Buildable motors:
1970 #W0052681 FI 1.7 computer & wiring included
72—73 #EA049336 Carb 1.7
1974 #EC029533 FI 1.8 computer & wiring included
2 End shift transmissions
1 Side shift transmissions
Exhaust headers with stainless steel heater boxes (rt. & lt.)
Exhaust headers with carbon steel heater boxes (rt. & lt.)
R&L rocker skirts ABS black with Porsche imbedded
7 Riveria 4 bolt 5.5 x 15 wheels
1 set of RONEL wheels, 5 bolt, 7 x 15 (red) center caps included
Complete GT Body Kit, fiberglass, used removed from red car
Driver door
Targa top including latches, headliner, front interior liner to windshield trim black (very nice); needs seals and paint.
Dash panel, Gauges, shifter & linkage, wiper motor, head light parts, rear suspension parts, wiring, ECU's and more. Let me know when you want to come check it out.
Call and we can meet up 32one 217 784six.
Posted by: Nacho Feb 2 2023, 08:34 AM
It's listed on TheSamba for $100.

Posted by: Dashman0 Feb 3 2023, 10:28 AM
Samba price did not include the hood.

Thanks It has been sold