I sold my '73 yesterday, for just what I was asking for it. I've owned it for 18 years, and it was time to drive something else.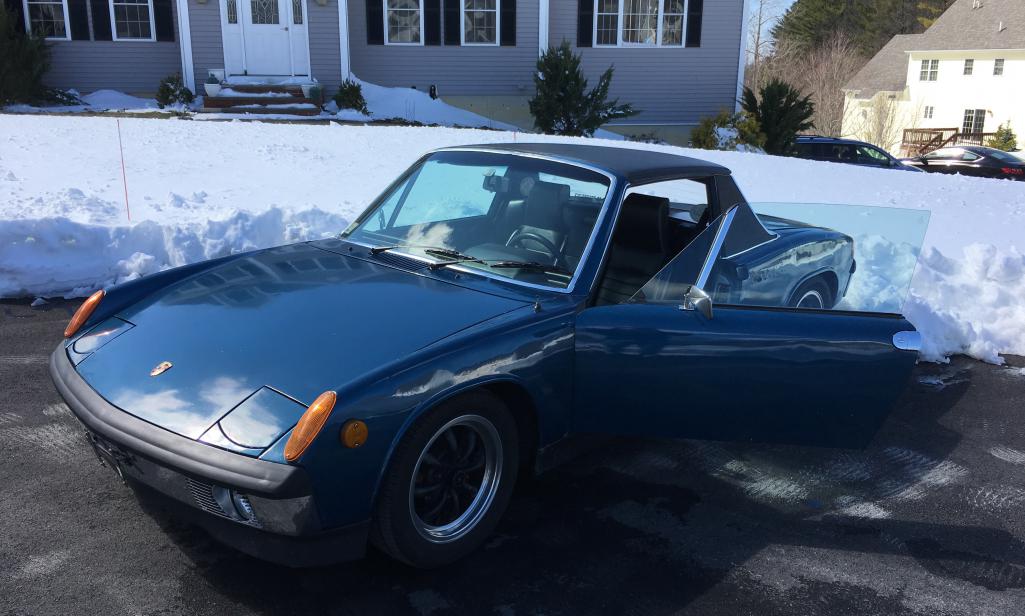 One last shot on the driveway.
My wife was pregnant with our youngest when I bought it, and it served me well. I was for a time, working in Porsche dealership parts departments, and I helped a lot of members out at both sites....I remember when there was only one site...I rememeber the help the guys who love these cars gave to a family who needed a van to get around. I helped members get VIN labels, straight from Germany. I bought ALL the stock of rear axles for 4 cylinder cars from Germany, and sold them to HPH....I seen and heard a lot.
And yet, I still choice to let it go. I had done a LOT of work on the car, but it was a driver. There were paint chips, and rust on the outer skin that never bothered me. I guess it was time to go when, after I didn't post it for sale on this site, it was found and discussed ON THIS site. I have had enough. NOt everyone buys a $20,000 914....some of us just like to drive them everywhere. I kept it a 4 cylinder (orginal engine to boot) and learned enough to have one of the best running fuel injected cars around. I'll still wave to you guys, but I think it's getting away from us....we were never the popular kids at the meets, we were the slightly off ones. I enjoyed my time, good luck to rest of you, and for god's sake, just drive it!
I told the new owner about this site, it the car shows up, welcome another into the fold. He's an older guy, lives in souther NH and after years of 911's, one 912 and a few 356's always wanted a 914. He was very happy with all the work done to the car, and I hope he enjoys it.
Eric
I too sold my 914 back in 1994 along with my 911SC. Was sorry the day they left. Had this longing over the years. After retirement I found another 914 that needed much love and bought it. 18 months later and it's back up and driving again after sitting in a barn for over 23 years. When I get back home I'll install the lock sets refurbed by a World Member and we'll be back on the road again. Can't wait.