Printable Version of Topic
914World.com _ 914World Garage _ 930 Porsche short 4-speed transmission question
Posted by: burton73 Aug 11 2017, 06:18 PM
930 Porsche short 4-speed transmission question

Cable shifting.


I have been working on my V8 conversation for 8 years. I have done just a little a bit of work on the body of my car but now I am at the point where I am thinking about the shifter for the trans. The idea was to use a Cable Shift unit from the web for 930. My Transmission is inverted with AN fitting for oil cooling and has the big buck rebuilt done 10 years ago from G- Box. It is just the way it was when I bought ArmyDudes car with it mounted in but never was run. I called G-Box and they say it is good for more that 650HP. I have 930 CVs and 930 Stub axles. I will need axels. PMB did the conversion to the 5 lug and put the rear 911 E brake in. Brakes are from a Boxster rebuilt by rich Johnston. Front suspension is rebuilt from a Carrera. Hydraulic master for Clutch and duel brake masters. I have to install all of this stuff.

So I find my self looking at a number of our member's cars and seeing what they did with their Transmissions. The Subaru Transmission look easy enough as far as the linkage with a MR2 box. What ideas do our experienced members have on my car and what can they tell me to help guide me in this long project. I would rather buy the linkage than build it but I could build it.

I called Renegade and the owner said I should change to a Boxster box, as it is cheep and would work with a boxster shifter and they have the parts to sell me. He said that the Synchros would go out if the shifter was not set up right. So one may question changing to a different Transmission. I know that 930 boxes are notchey as far as the shifting but I am not racing, not that I would not want to burn rubber. I did have my CV pop on my 1st. 914- Chevy in 79 and I only had 200HP in a 283SBC with stock 5speed.

My Engen is going to put out over 400FPT. I question if I want more power just because I can have it. I sold my 2015 Corvette Z-51 this year and I like the feel of torque when I punch it. I have lived my life, as a guy cannot have enough power in a striate line.

Bob B

Last picture is showing the set up when I got ArmyDudes car. The primer picture car is a different super clean 74 that I got from Craig at the Camp 8 years ago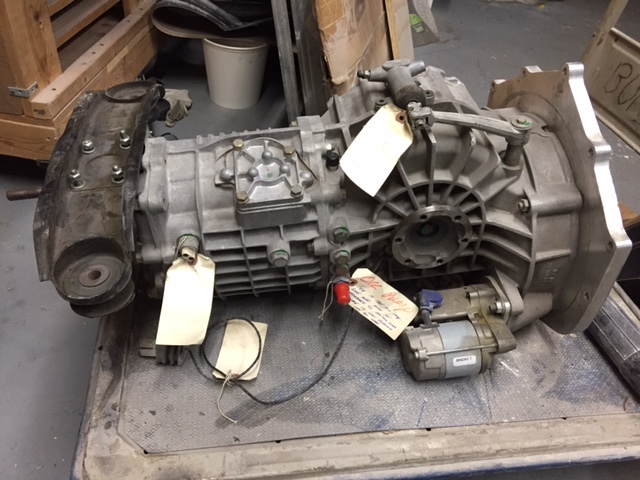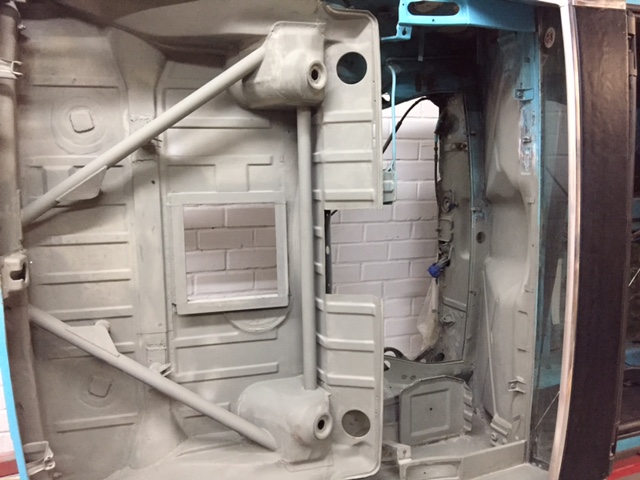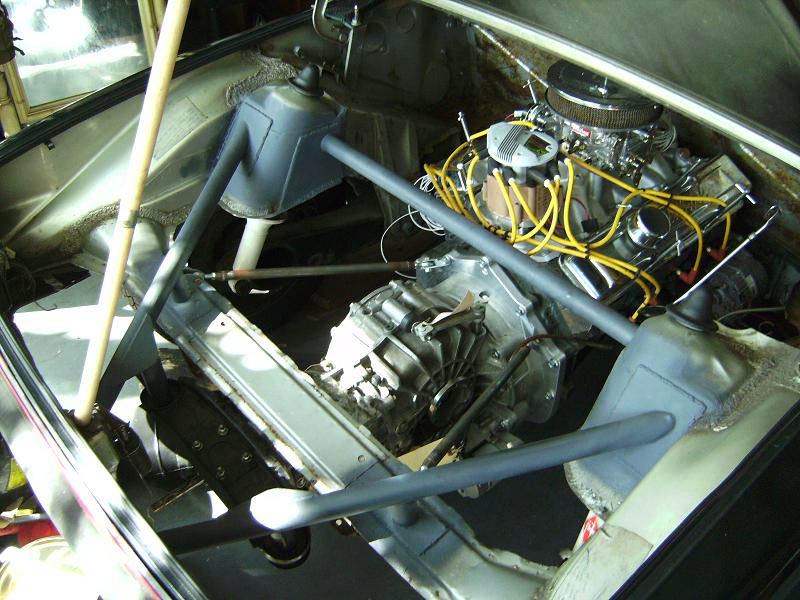 What about putting a turbo charger on it?


I am thinking that as my 930 transmission can handle 650 HP or more, is there a simple turbo system that can be bolted up to my engine and not need an inner cooler and run through engines originally equipped with a carburetor like Edelbrock's complete line of EFI systems. Just an idea at this point.

What do you know?

Bob B



Posted by: Spoke Aug 11 2017, 06:38 PM
Wow! That looks like a real monster. I have a 930 in the garage and the shifting is a bit "notchey" as you mention.

I notice the box is upside down from the 930 stock installation. I'm assuming it doesn't matter which side the oil sits in the box (top or bottom)?

Posted by: mepstein Aug 11 2017, 07:24 PM
Sounds like renegade would rather sell you something than help you with real info. At least your 930 box is worth real money if you decide to use a boxter trans.

Posted by: burton73 Aug 11 2017, 07:30 PM
This box is set up for a flip like it is. It has the vent moved to what is now the top as shown on the pictures. The vent has an Audi, VW logo on it. It is black plastic over metal.

I understand that there is a lot machining done to the inside of the box and this has LSD as well as the oiling set up. When I called G-Box the guy remembered the job from ArmyDude and he told me I would not need the oil cooling and pump set up that is new in the box came with the car. The PO of the box ( Ian ArmyDude) had some ideas as to big HP in the further. G-Box asked me if I was going to race it and I said no and he said I would not need the pump. I pointed out that it had AN fittings and he said just cap them off.

Bob B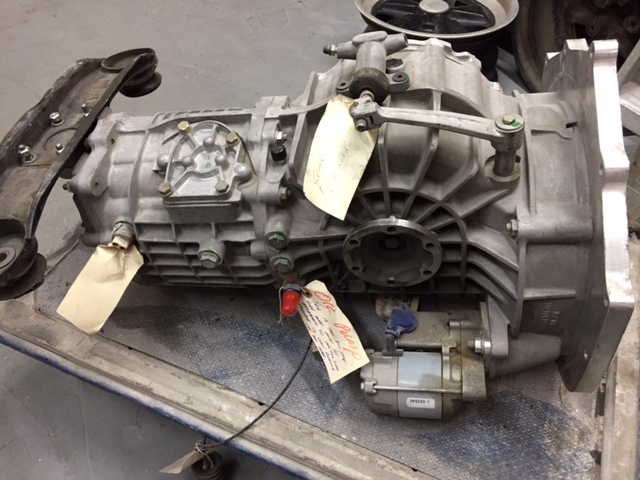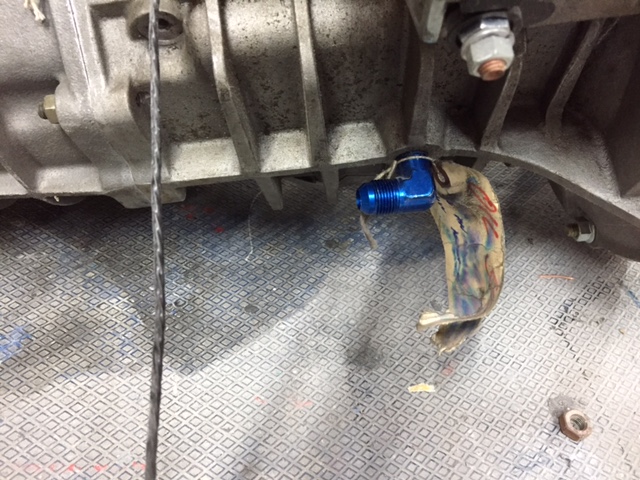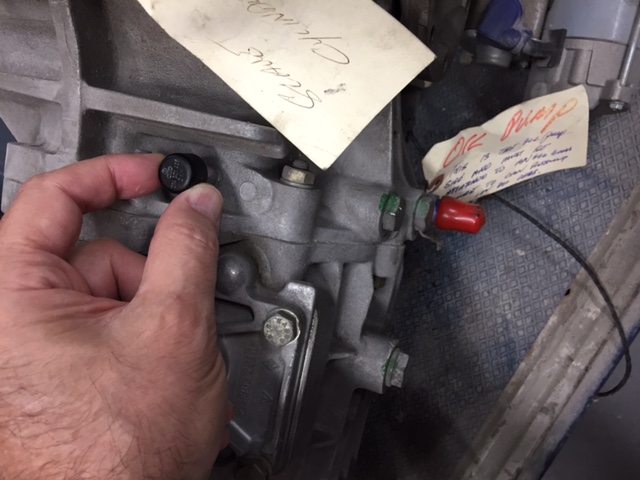 Posted by: burton73 Aug 11 2017, 07:37 PM
I think I am going to change to a modern FI system. It looks like it is going to be a better car than the carb set up. A lot has changed from 8 years ago as far as the new injection systems with a reasonable cost.

If I change out to a Boxster trans all my modification of the body on this car would be a waste as it is set up for a 930 transmission mount upside down.

Bob B


Posted by: Jeff Hail Aug 11 2017, 08:54 PM


http://www.cableshift.com/930/930%20page.html

Posted by: Maltese Falcon Aug 11 2017, 09:16 PM
Control Cables in Santa Fe Springs, CA
They will build the shift cable to your req spec. We are having our 996gt2 sequential cable done there, also our accel cable for my current build. You will still need to engineer your shift tower, and trans bracketing. I've seen their cables on numerous Superformance and Ultima v8 mids...I'm sure they can assist you !

Posted by: burton73 Aug 11 2017, 09:43 PM
Jeff thanks,

That is what I was going to use 8 years ago. I called them and Jim just called me back. He can fix me up for $690. And that is what I am going to do. All I will need are custom axels to fit the 930 CVs to the 930 stub axles.

I have had this car and most of the parts for so long that I forgot some things. I went over this 8 years ago with Eric at PMB. I am getting too old. I will be 65 in Dec.

Bob B



Posted by: burton73 Aug 11 2017, 09:45 PM
Hay Marty,

How you been brother? Thank for bringing my rear valance for my 914-6 #41
8 years ago to my plastic factory.

Bob B


Posted by: burton73 Aug 11 2017, 10:21 PM
What about putting a turbo charger on it?

I am thinking that as my 930 transmission can handle 650 HP or more, is there a simple turbo system that can be bolted up to my engine and not need an inner cooler and run through engines originally equipped with a carburetor like Edelbrock's complete line of EFI systems. Just an idea at this point.

What do you know?

Bob B



Posted by: infraredcalvin Aug 12 2017, 11:16 AM
I suppose you have to look at your engine first, what kind of compression is it set up for in your existing n/a configuration? Forced air will raise it, so you have to start lower in order to get any meaningful power from forced air.

Second take a look at your exhaust routing path, where you'll bolt the turbo, and how to get to back up top. If forced is the way you're going, (and you have clearance up top) I'd be looking at a supercharger to avoid all that piping.

For a brief time I had considered putting an early 930 motor in my 914 (non intercooled). But after considering the heat it puts out, and the length of the piping required to get back to the intake, I quickly talked myself out of it.

Posted by: burton73 Aug 12 2017, 12:25 PM
My 1986 Corvette engine is a stock piston at 9.5 to 1. I have a GM brand hot cam kit that is roller camshaft and all the valve train stuff, hotter cam, rockers, springs on and on. Stock D port aluminum heads. I am putting on one of the new Fuel injection systems that are now at a reasonable price. I will have a machine shop with a dyno CK and set up my engine that is a crate engine that I bought several years ago but never ran. I need to have the heads push rod holes elongated to work with the new cam geometry so they do not hit. I was thinking of a simple low boost bolt on without intercooler. The new FI systems that look like carburetors say they will enrich up to 2.5 bars. I was thinking of just .5 bars or so. Looking to bump up to 600HP from 400 HP or so. They say they will also have management of the spark as well.
I am far from an expert and know enough to get myself in trouble with this.

I built a turbo setup for a 1974 2.0 914 back in the early 80s and it had no intercooler. Worked but had a problem with the enrichment under boost and some other problems. It was set up at 7lbs boost. Really could go fast uphill on the freeway.

Bob B


Posted by: Andyrew Aug 12 2017, 02:49 PM
930 trani should be able to handle the power. I have seen a couple turbo v8s with the 930 trani.

650hp is going to take a lot of tire to keep on the ground. I mean a lot. If your going to go that route go with a small v8 with a good size turbo and tiny wastegate spring (like 3lbs) that way your making 400hp on the wastegate and can turn up the boost in different gears with a good boost controller.

Thats what I am doing as my 10psi setting (wastegate) can keep traction in first on a roll but anything over that and it spins, likewise in 2nd anything over my 16psi setting will spin. My controller will ramp up boost by gear, rpm and load and if it sees my AFRs going lean it will drop the boost to wastegate so there is a solid safety margin there.

Posted by: whitetwinturbo Aug 14 2017, 11:08 PM
My 930 trans with cable attached to Chev v8 is very straight forward



Porsche flogged these trans with some HUGE racing HP sleds so you should be fine.



Posted by: zig-n-zag Aug 15 2017, 07:33 PM
I plan to use the stock, cast iron exhaust manifolds, but mounted down-side up, which will make fabricating a turbo set-up a whole lot easier.




Powered by Invision Power Board (http://www.invisionboard.com)
© Invision Power Services (http://www.invisionpower.com)