Posted by: IronHillRestorations Nov 8 2018, 08:19 AM
Does anyone here have the part number for the support brackets for the aluminum front cross member?

Part number for the cross member is 91134101310, but there are two auxillary support brackets that attach to the bracket and the rear front mounting bosses.

Here's the x member


Attached image(s)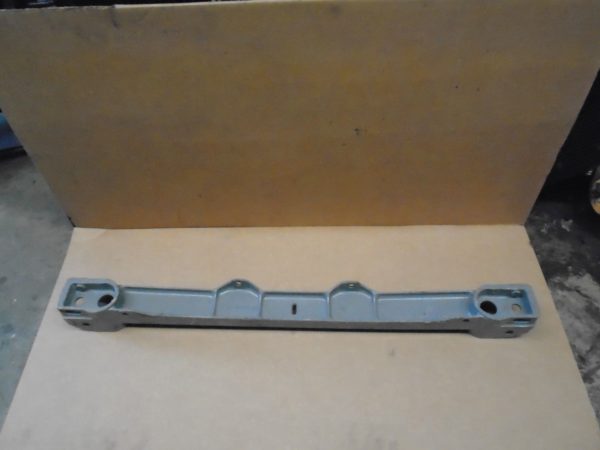 Posted by: dr914@autoatlanta.com Nov 8 2018, 08:45 AM
http://www.autoatlanta.com/porsche-parts/hardparts.php?dir=911-78-83&section=401-00



QUOTE(IronHillRestorations @ Nov 8 2018, 07:19 AM)


Does anyone here have the part number for the support brackets for the aluminum front cross member?

Part number for the cross member is 91134101310, but there are two auxillary support brackets that attach to the bracket and the rear front mounting bosses.

Here's the x member

Posted by: krazykonrad Nov 8 2018, 09:10 AM
Here's the parts catalog from Porsche:

https://www.porsche.com/all/media/pdf/originalparts/en/E_914_KATALOG.pdf

Posted by: Chi-town Nov 8 2018, 09:48 AM
https://www.porsche.com/usa/accessoriesandservices/classic/genuineparts/originalpartscatalogue/

Posted by: Luke M Nov 8 2018, 10:01 AM
Send Bruce a pm. I purchased a re-plated set from him last year.





Posted by: raynekat Nov 8 2018, 12:31 PM
930.341.031.01 for a turbo

911.341.031.02 for an SC

not sure what the difference in the two is?

Posted by: porschetub Nov 8 2018, 12:57 PM
Seem to remember they have a swaybar mount on them,I recall they were fairly expensive,I made a set front 6mm flatbar steel didn't take too much effort.

Posted by: IronHillRestorations Nov 8 2018, 01:30 PM
Thanks for the replies everyone.

The last time I installed an aluminum cross member, I cut the supports off of a 914 part, drilled and bent them to work. For $43 a pop, I'll do the same or make a pair.

Posted by: IronHillRestorations Nov 10 2018, 11:10 AM
Tom's Rennshop had a pair for a good price