Posted by: JeffBowlsby Jan 9 2019, 11:32 PM
https://sfbay.craigslist.org/sfc/cto/d/monterey-1971-porsche-914/6790144502.html




Attached image(s)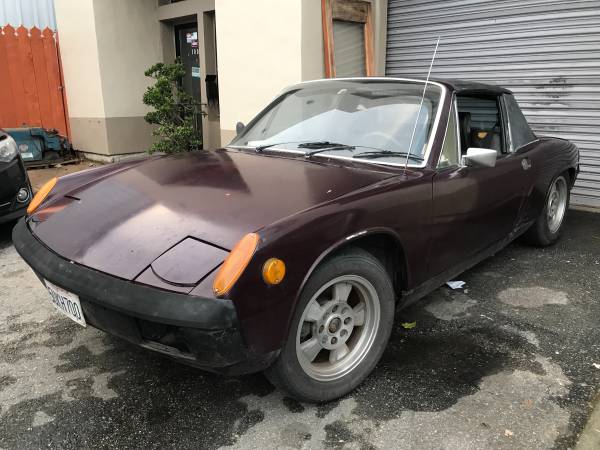 Posted by: IronHillRestorations Jan 10 2019, 12:12 AM
Aubergine!

Looks like it's got some issues though, there's dents in both rear quarters that indicate jack spur problems

Posted by: Jonathan Livesay Jan 10 2019, 11:49 AM
QUOTE(IronHillRestorations @ Jan 9 2019, 10:12 PM)


Aubergine!

Looks like it's got some issues though, there's dents in both rear quarters that indicate jack spur problems

It doesn't look there are any jack spurs, just empty holes in the rockers.


Posted by: KELTY360 Jan 10 2019, 11:50 PM
Judging from the movable passenger seat, it may be a '72.

Posted by: Larmo63 Jan 11 2019, 12:09 AM
"Doesn't have much rust" sounds a bit ambiguous.

It does appear to be an aubergine car though. Interesting find, Jeff.

Posted by: davep Jan 11 2019, 06:28 PM
Was there a VIN for this car? Flagged for removal already.

Posted by: JeffBowlsby Jan 11 2019, 08:19 PM
Here it is again. email the owner.

https://sfbay.craigslist.org/sfc/cto/d/monterey-1971-porsche-914/6792552557.html