Posted by: aharder Jan 10 2019, 06:37 PM
Has anyone had any luck restoring the latch covers?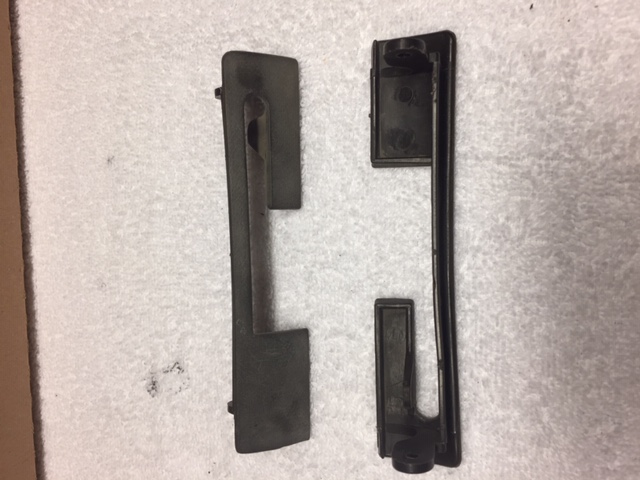 They are not available at the dealer and I haven't found anybody else that makes these. How About Mark ????

I just finished my latches and they turned out OK but I don't want to put theses covers back on looking like they do.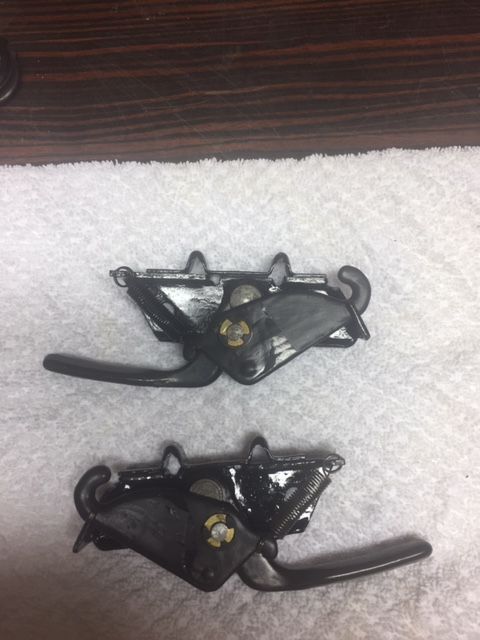 Posted by: 914werke Jan 11 2019, 01:19 AM
There are 2 types. Early are pot metal and can easily be restored.

Posted by: rgalla9146 Jan 11 2019, 06:50 AM
The plastic ones are often warped.
The metal ones can be straightened (be careful, place it in a vise and lever it or
push it) then sand and rattle can satin black. NEW !