Posted by: peteyd Jul 11 2019, 10:49 AM
We are working on repairing either a 75 or 75 harness here at the shop. We have mostly the entire harness drawn up in CAD but now I have two plugs that we can not figure out what they are.

I need some help please.

This plug is between the brake switch and the centre console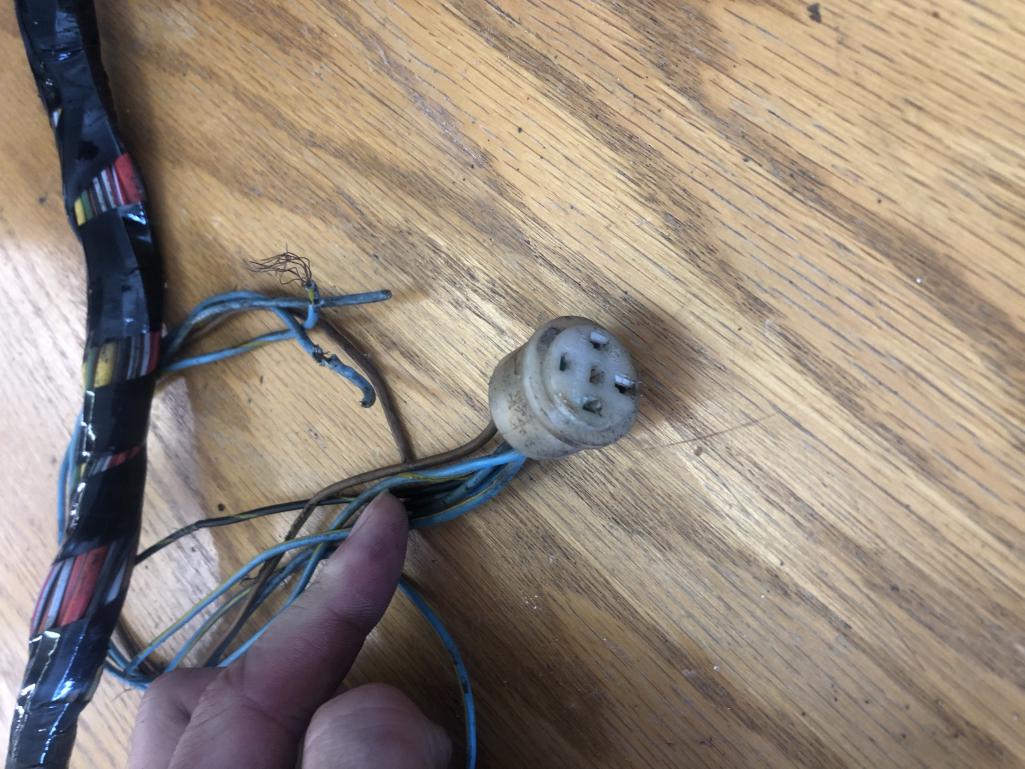 Posted by: VaccaRabite Jul 11 2019, 10:55 AM
I think the first is the plug for the catalytic converter thingy that hides under the passenger footwell. But I'm not sure since I ditched mine a decade ago.

For the other - no idea. Off the top of my head I don't remember what a blue/yellow wire attaches to.

Zach

Posted by: ejm Jul 11 2019, 11:01 AM
QUOTE(peteyd @ Jul 11 2019, 12:49 PM)


This plug is between the brake switch and the centre console

As Zach said it is for the mileage counter box for emissions maintenance
QUOTE(peteyd @ Jul 11 2019, 12:50 PM)


This plug is near the drivers tail light.

It's for the catalytic converter temperature sensor
Posted by: peteyd Jul 11 2019, 11:13 AM
great! thanks so much dudes

Pete

Posted by: 914Sixer Jul 11 2019, 11:19 AM
Good for making a rear fog light harness that is all ready built in. Just add some wire up to the dash from the floor.