Posted by: jimkelly Oct 8 2019, 04:02 PM


too bad there is not more info about this or other swaps using this adaptor plate.




Attached image(s)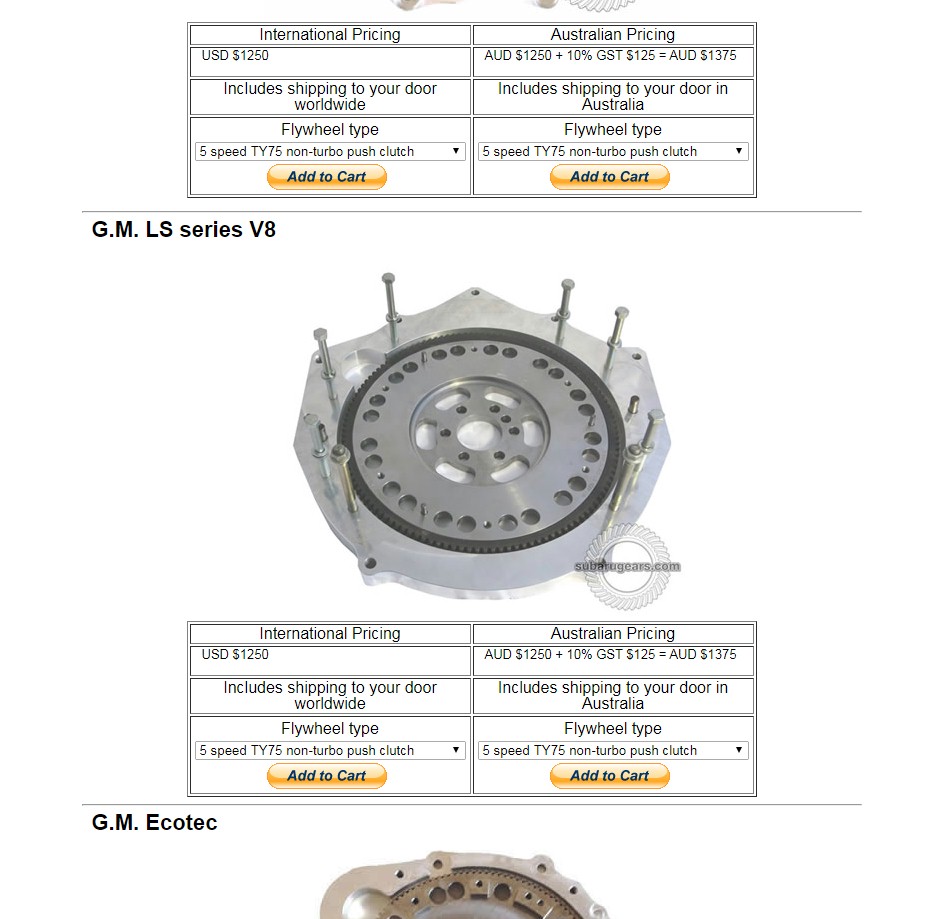 Posted by: Chris H. Oct 8 2019, 04:31 PM
They respond to email pretty quickly if you have questions Jim. I've been eyeing those myself. The K series could be interesting too.

Posted by: jimkelly Oct 8 2019, 05:17 PM
it's true, they do. i asked them if they had links to any projec ts/conversions using ls to suby but they only had this delorean video : )

Posted by: BIGKAT_83 Oct 8 2019, 05:53 PM
There was a Turbo LS 914 with a Subaru transaxle that was posting over on the 914club site. This was total track car from New Zealand.
With a Ls I think you wouid be way happier with a Boxster transaxle.

Posted by: Chi-town Oct 8 2019, 11:51 PM
Subaru 5mt would not like the torque from an LS without an aftermarket gear set.

Posted by: Chris H. Oct 9 2019, 11:53 AM
Yeah that was my concern too. As Bob said, Boxster trans is probably a better call for an LS. I've been bugging them to make a reversed-direction automatic Subaru trans for my Vanagon. They've been working on it for years but they sell so much manual trans stuff it may not be a priority.