Printable Version of Topic
914World.com _ 914World Garage _ Potentially concerning cracks in between front quarter panel and door area
Posted by: macnichol Jun 29 2020, 02:25 PM
Hi, saw these cracks on my project 914, are these any cause for concern?


Attached thumbnail(s)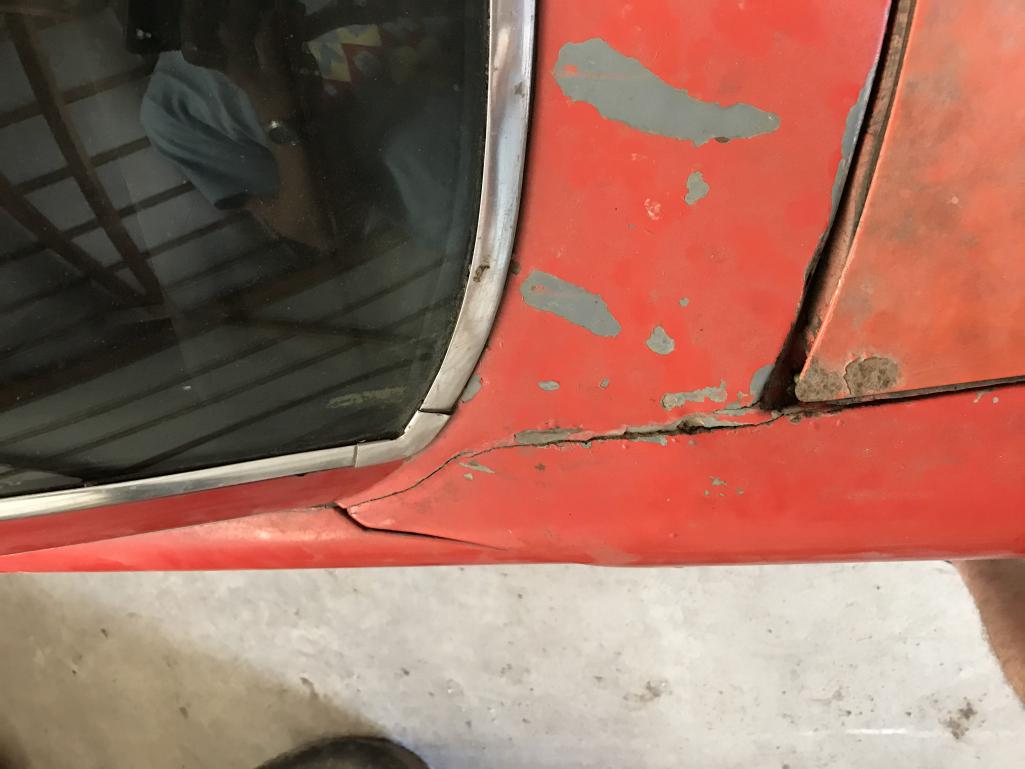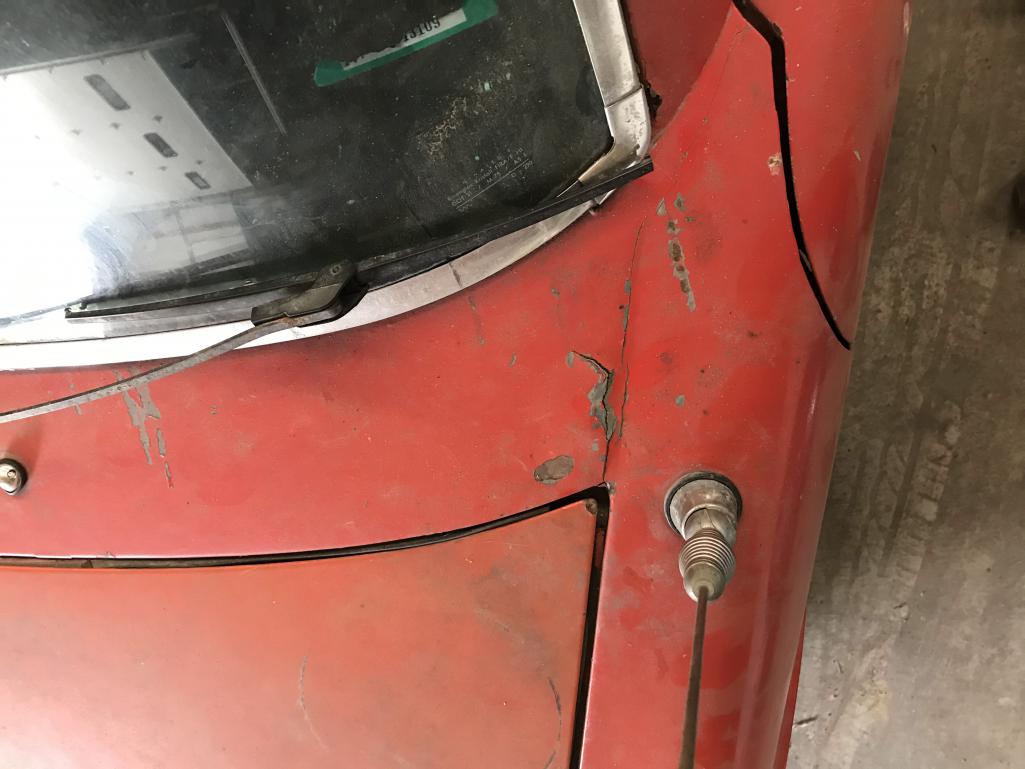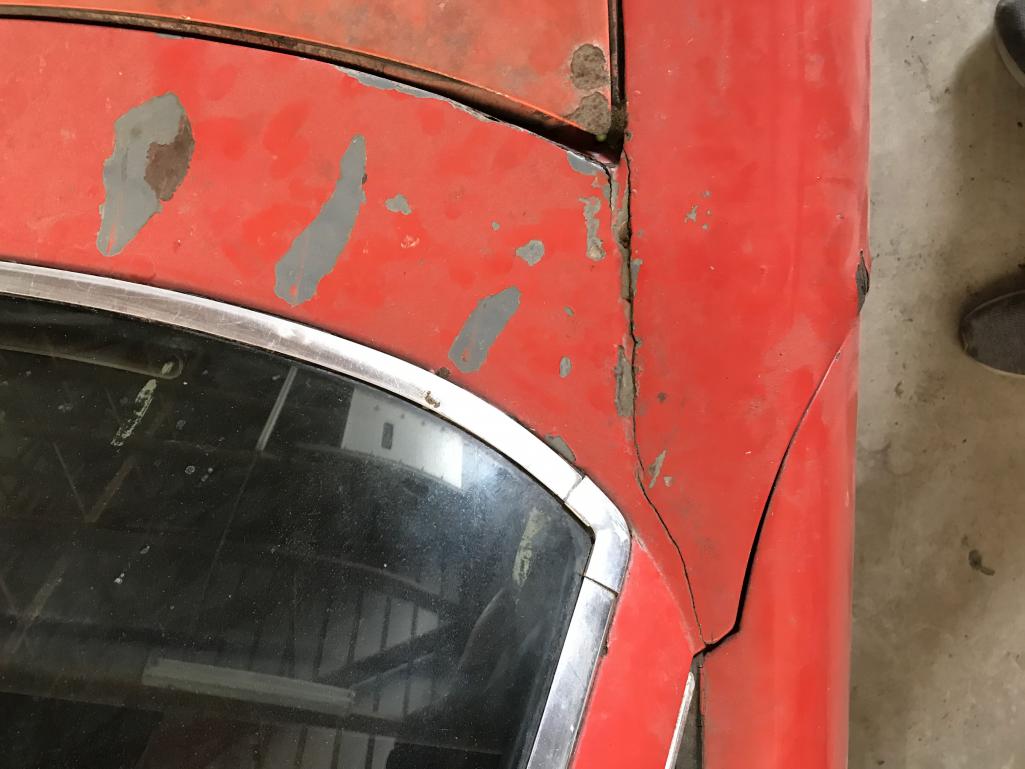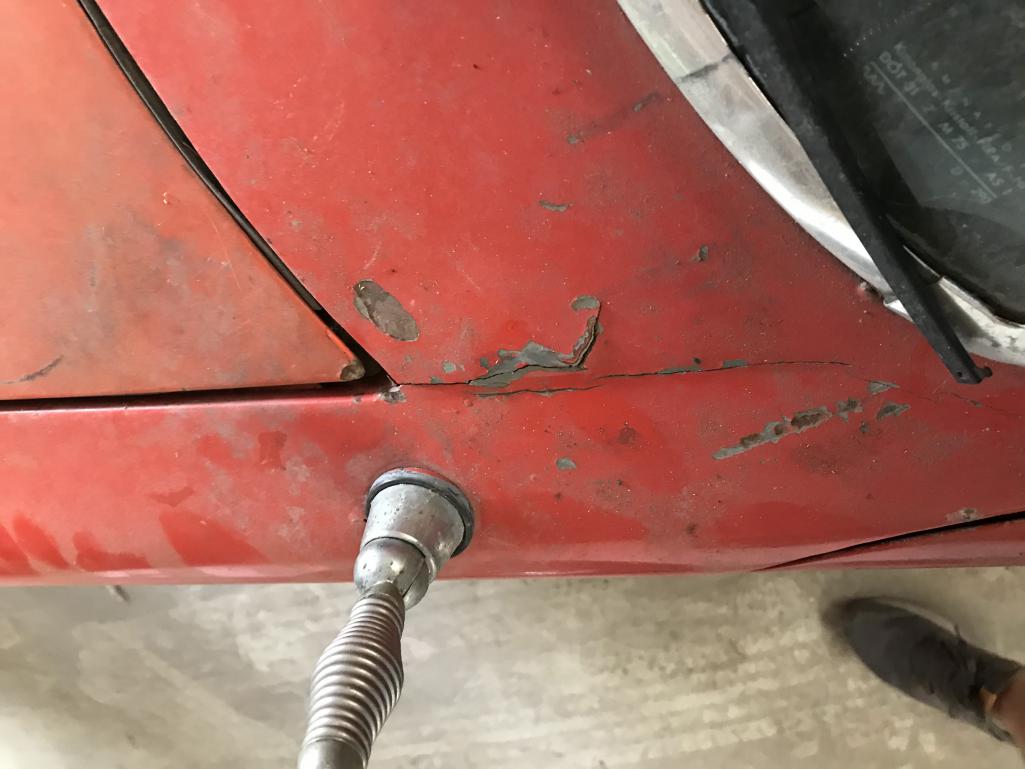 Posted by: nditiz1 Jun 29 2020, 02:30 PM
They are supposed to be there and someone put filler over them.

Posted by: bbrock Jun 29 2020, 02:30 PM
Looks like somebody filled that seam with bondo. It is suppose to be open with a plastic seal pressed in. Hopefully it just cracked from normal body flex but I'd dig it out to make sure water didn't get trapped in there and start rusting.

Posted by: brant Jun 29 2020, 02:30 PM
looks like bondo most likely

the cowl area may be the hardest area for rust repair
those seams were not supposed to be filled with bondo
chip it out and see how bad the structure below is

this can be a VERY difficult area to repair.
brant


Posted by: Mikey914 Jun 29 2020, 02:58 PM
Dig what you can out and survey. Maybe you will get lucky and just have some surface rust. It doesn't take much to get cracks there in bondo.

Posted by: Tdskip Jun 29 2020, 03:34 PM
Welcome and don't be shy with questions.


Posted by: UROpartsman Jun 29 2020, 04:14 PM
What's the best way to remove Bondo in a seam like that? Heat with a propane torch and then scrape out the bulk of it with a narrow screwdriver or chisel, followed by a wire wheel?

Posted by: dakotaewing Jun 29 2020, 04:33 PM
Be careful not to "Buger up" the inside of the seam digging the bondo out. You don't want to mess that seam up if it's not eaten up with rust, other wise you will be making a lot of work for yourself -

Posted by: tvdinnerbythepool Jun 29 2020, 05:51 PM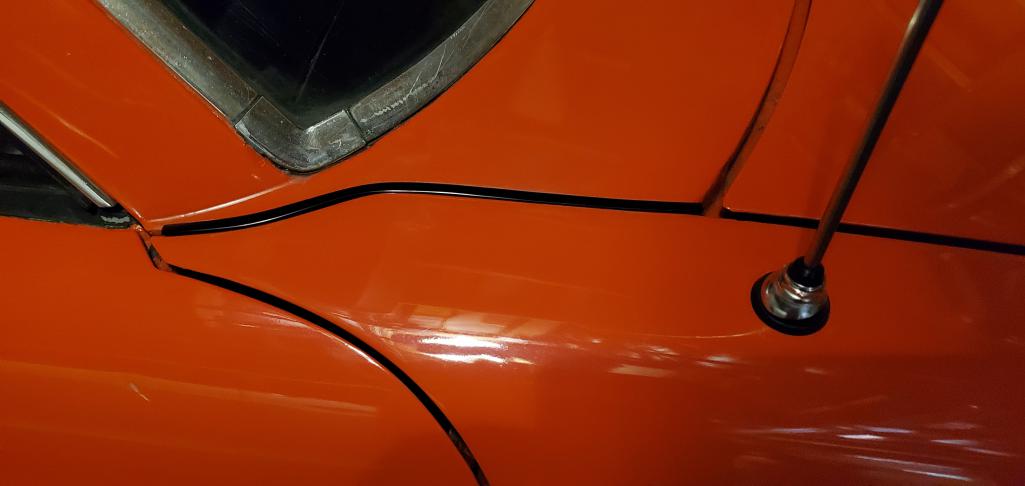 This is what it should look like for reference.

Welcome to the world and good luck with the project!


Posted by: FlacaProductions Jun 29 2020, 06:04 PM
And here's where to get it - and what the seal itself looks like.
https://900designs-container.zoeysite.com/fender-to-cowl-seal-1

Posted by: roblav1 Jun 29 2020, 08:13 PM
Since the front fenders are spot welded on anyway, I tig those gaps up with thin sheets of steel... welded like the factory prototype.

Posted by: framos914 Jun 29 2020, 10:25 PM
Another possibility is that the hood flew open while driving damaging the cowl and when they repaired it the gaps were filled in with bondo. Might explain the large crack on drivers side.

How do I know? This happened to my first 914 back in 79. Girlfriend left beach towel over front latch when she closed the hood. At about 45 MPH the hood was in my face. She wasn't my girlfriend after that.

Body shop did an excellent job repairing the cowl with the gaps and reinstaling original rubber piece. It's possible.

Posted by: Mikey914 Jul 1 2020, 12:56 AM
Now that I look at it closer you have something lurking here.

Heat it with a torch and use a dental pic. Looks like there is some metal work to be done.


Attached thumbnail(s)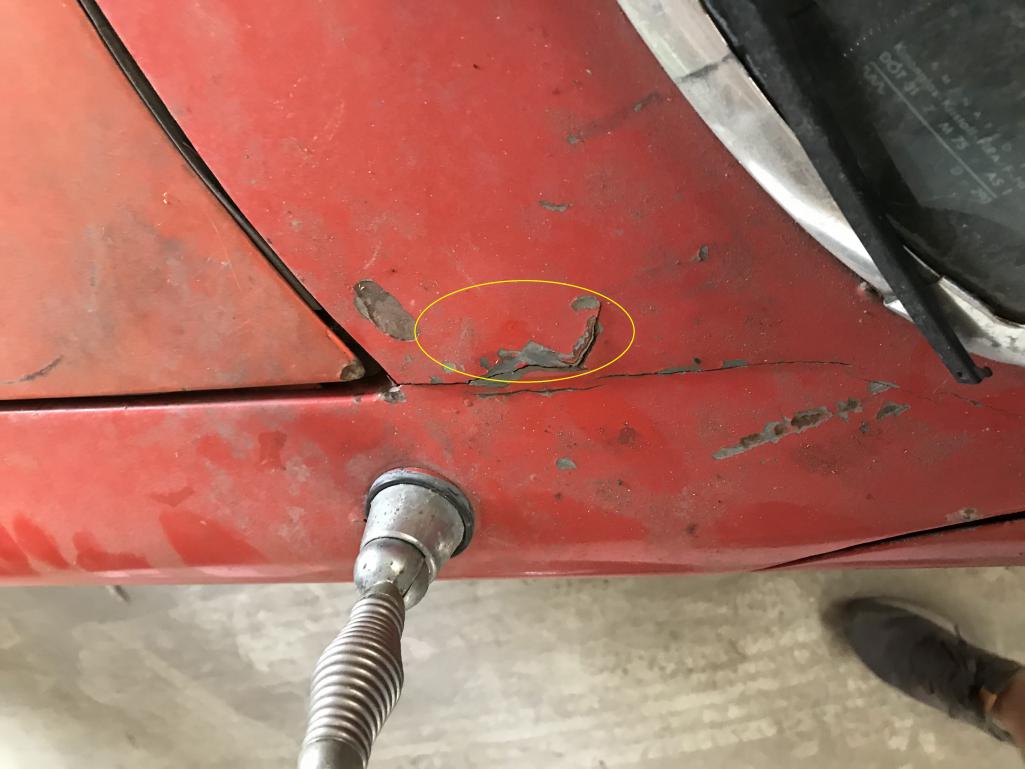 Posted by: davep Jul 1 2020, 02:18 PM
Okay, first of all since the car is a 1970, what is the VIN? If the VIN is very early. say under 500, then there is the possibility that there was no gap in there originally. After about the first 450 cars they had the gap with the plastic filler. If the panels are getting loose, or just rotting underneath then cracks can appear and rust sets in. You will need to get everything down to good metal and see what damage has to be repaired. First though, you need to know which fender & cowl version you have. Also, try and get a photo of the paint badge on the L door hinge post. The upper set of numbers is a body #, and the lower is the paint code. If too hard to photograph, just report all the numbers to me.

Posted by: windforfun Jul 1 2020, 03:37 PM
I removed those plastic "seals" a long time ago. They don't really keep the moisture out & then prevent it from evaporating.

Posted by: Mikey914 Jul 1 2020, 04:05 PM
One of the reasons we made ours rubber

Powered by Invision Power Board (http://www.invisionboard.com)
© Invision Power Services (http://www.invisionpower.com)