Posted by: gereed75 Jun 29 2020, 08:48 PM
Have been trying to get together with Tom of Olympic914 fame to check out his car up close and in person. Tonight was the night!!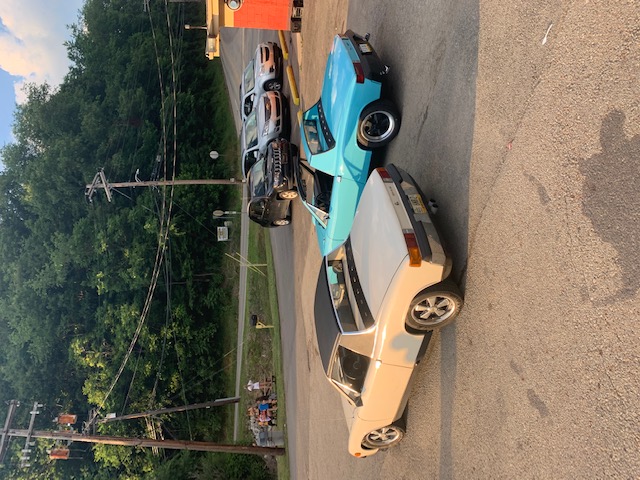 It was a gorgeous night in the southeast hills of the Burgh and Tom's car is indeed a beauty, cosmetically and mechanically impeccable. I would say "tidy" is the best word.

The highlight of the evening was a car driver switch and a quick blast through some of Tom's choice local driving roads. Me in his car following he in mine. Maybe a few comparison notes would be interesting:

Toms car is a 74 with a 2056 with 2 liter injection, well tuned to the motor. He has a J west shifter, Tangerine flares accomadating 225 x 16's, a sweet Triad exhaust, sway bars front and rear and 914LtD stiffener kit

Mine is a 2.4 S built narrow body six with a Weltmiester short shift side shifter with Tangerine bushings and a two bearing shift console mod, 205 x 15 's, 21 mm front sway and an un-reinforced flexi flyer chassis

To say Toms car feels extremely stiff in comparison is an understatement (even top off). I could feel his suspension working in isolation to manage road unevenness where mine feels like everything is transmitted into the chassis setting off a sort of secondary chain of reactions. Very interesting

His J West shifter is better gated with a more notchy feel, where I felt mine is a bit more "slick" feeling.

I have always loved the feel of the injected four and how it is perfectly matched to the trans and chassis, all in perfect balance. Tom's injected 2056 delivers that balance in spades, everything in it's place.

Sorry to get carried away, but it was just a fun night. Tom promised to chime in with an extra picture and hopefully impressions of his first drive in a six. I wish he were impressed by the power, but ain't gonna happen. Tom's other car is a 718 turbo S cayman.

Posted by: JRust Jun 29 2020, 09:29 PM
Always great to meet up with fellow teeners & hit the road together. Great that you changed it up & swapped cars for a bit. Congrats on a great night out social distancing in style

Posted by: Olympic 914 Jun 30 2020, 02:04 PM
Fun day

Met Gary and had the obligatory Show and Tell with much crawling around looking at our various mods and comparing histories of the cars

Then Gary surprised me with the offer to take his car for the drive. I was reluctant at first to drive his /6. And he chuckled saying "you're just worried you will want one."

So we started off, taking many winding backroads. I was really impressed with the power. Never having driven a /6 before, I drove it like my /4 keeping the rpms in the 3-4000 range. You could feel a big difference in the power, and it really does sound great.

At a stop, Gary said I should take it up to around 6-7000 in 2nd before shifting. Just to see what it was like.

Well, at about 5000rpm it was a whole nuther ballgame….

This thing really turns on.

NOW I get it.

The /4 in my car will go to 5000+ but you can tell it would really rather not. This /6 loves it there.

He was right I want one…..

Alas I don't have room for another car, and my/4 runs so good right now I would hate to mess with it. But if I would have known then what I just found out now, I would have bought that 2.7 when it was offered to me 7 years ago.

Thanks for the drive..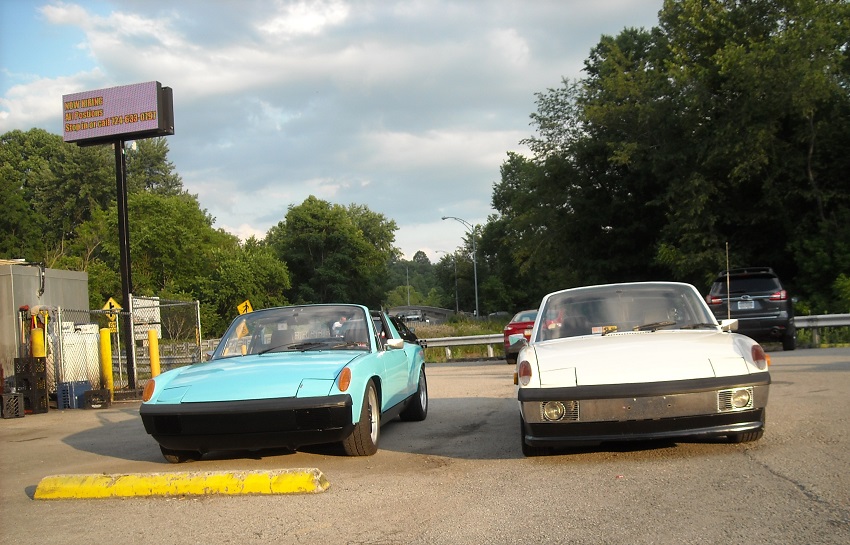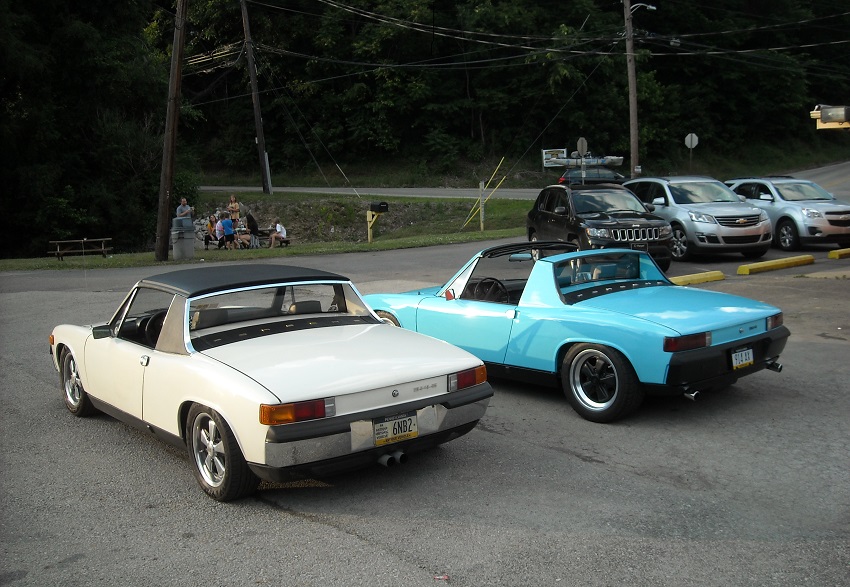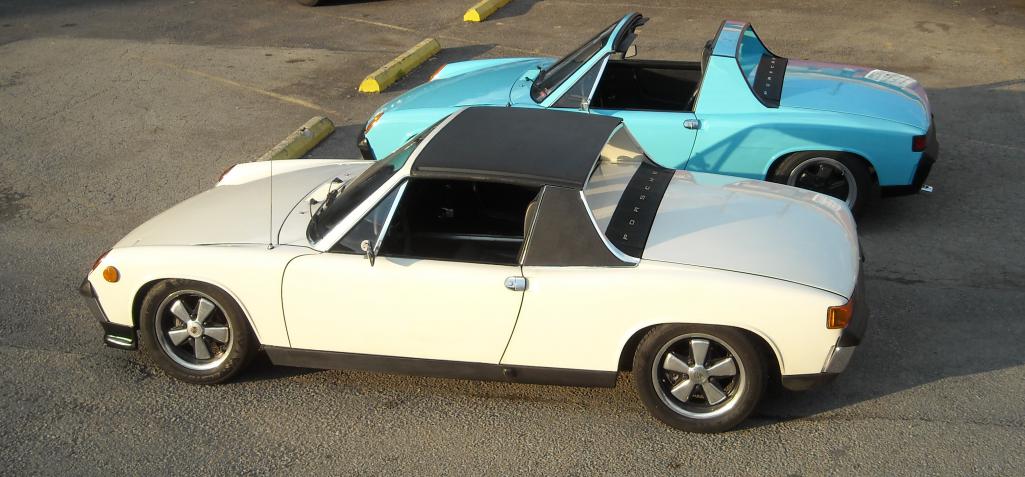 Posted by: Big Len Jun 30 2020, 04:04 PM
Driving someone else's car is always interesting. Two beauties.