Posted by: larryM Jul 31 2020, 12:56 PM


posting Q for new member 935DP

Ravena green L65K needs info on formula to mix for repaint NOW








Posted by: doug_b_928 Jul 31 2020, 04:03 PM
I don't have the formula but will need this as well. The local supplier says that sikkens u base (solvent) has the colour. I'm planning to get a color card from them to compare to what's left of the original paint on my car. But it will be a while before I can get to it. I'll watch this thread with interest.

Posted by: 914e Jul 31 2020, 04:59 PM
PPG should be able to match it. An old formula might not even work anymore, the pigments have changed over the years.

Posted by: partsman912 Jul 31 2020, 08:15 PM
Turned out perfect . This is single stage ,no clear coat.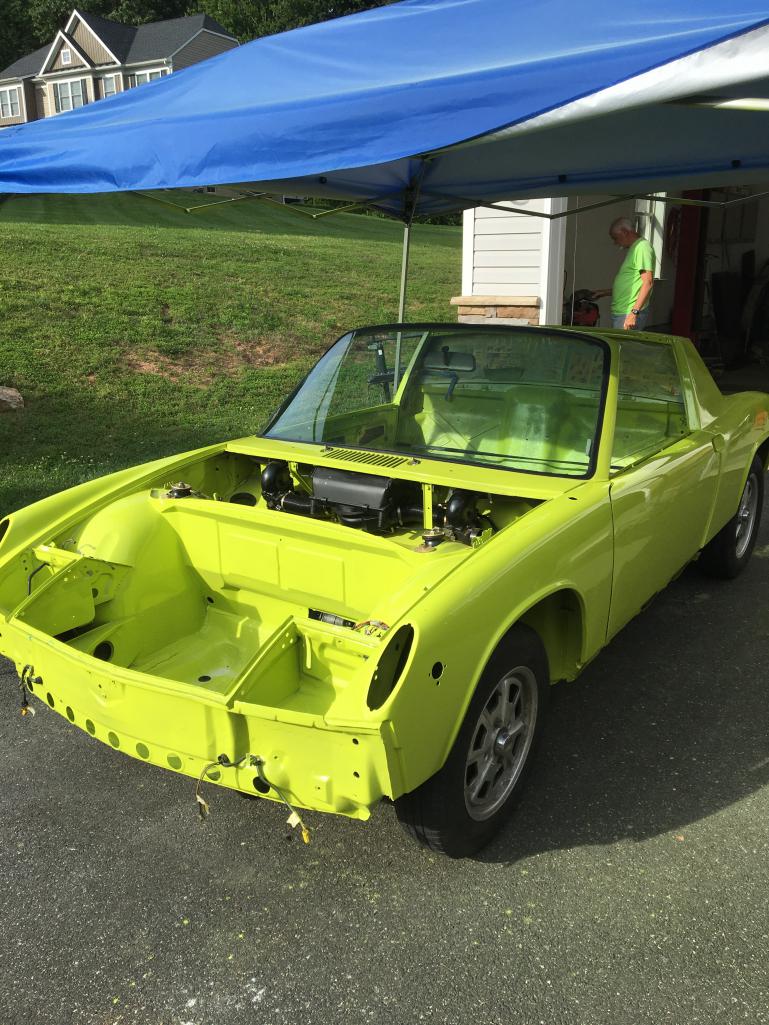 Posted by: Blue6 Jul 31 2020, 09:35 PM
Now that's a beautiful car. Bump

Posted by: rgalla9146 Aug 1 2020, 07:15 AM

Matcing shirt too !
Beautiful.

Posted by: Tdskip Aug 1 2020, 07:23 AM
Just be aware most moderns paints/clear are too bright to fully match.

I am a bit surprised the paint shop can't look this up.

@http://www.914world.com/bbs2/index.php?showuser=24076 - nice work!


Posted by: sixnotfour Aug 1 2020, 01:31 PM
Base Paint: Dimension DM628

L65K Ravenna Green:
Code:
DM628 Base Paint 75.77 g
DM529 Clean Yel 70.89 g
DM528 Ferrite 16.63 g
DM504 Yellow G 3.29 g
DM522 Strong W 0.08 g
Sherwin-Williams Automotive.

https://www.thesamba.com/vw/forum/archive/index.php/o-t--t-185005--start-40--index.html



Posted by: partsman912 Aug 1 2020, 08:37 PM


Bottom is as nice as the top . This was the first time using Nason (you may remeber them as Dupont) paint .Always used PPG in the past but the local supplier went out of business. I must say it was wonderful to use if you go by the spec sheet directions. Car was down to bare metal used epoxy sealer first then medium build primer before putting down 3 coats of color.