Posted by: marksteinhilber Jul 10 2018, 03:25 PM
Fully Running & driving, fully registered. Corners like a go cart
Clean title in my name.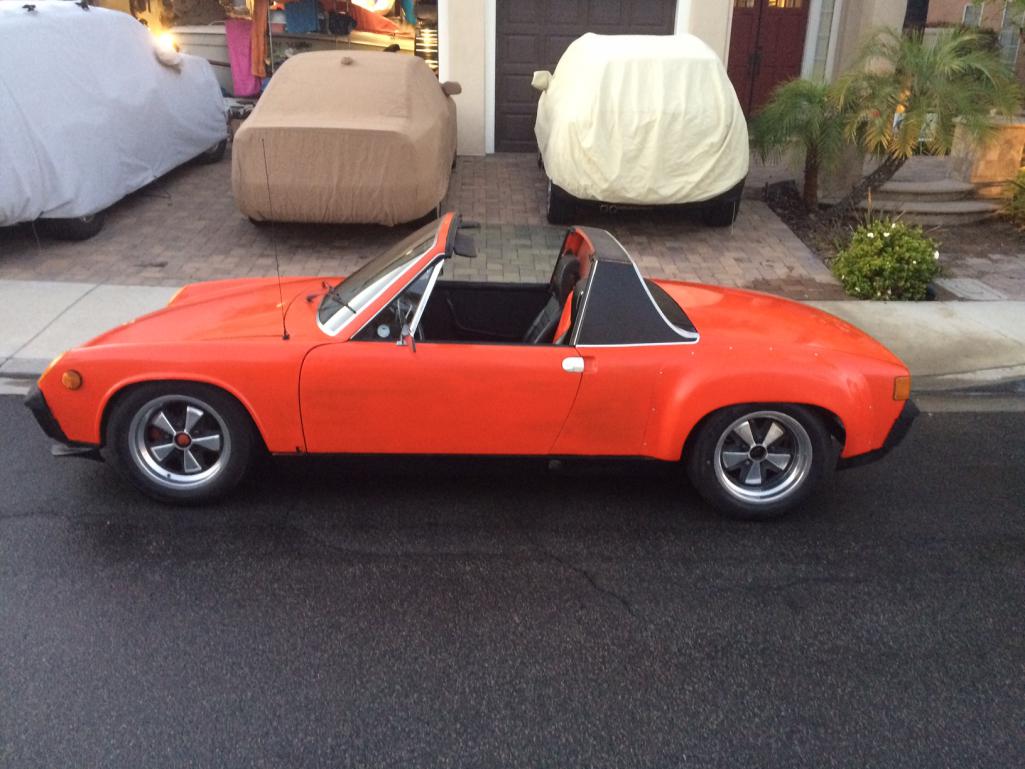 Original fuel injected 1.8 engine (Bosch L jetronic)
5 speed manual.
Its been to a bunch of Coffee & Cars, even display at PCA concours a mile square park
"Run with the 9-4-teeners!"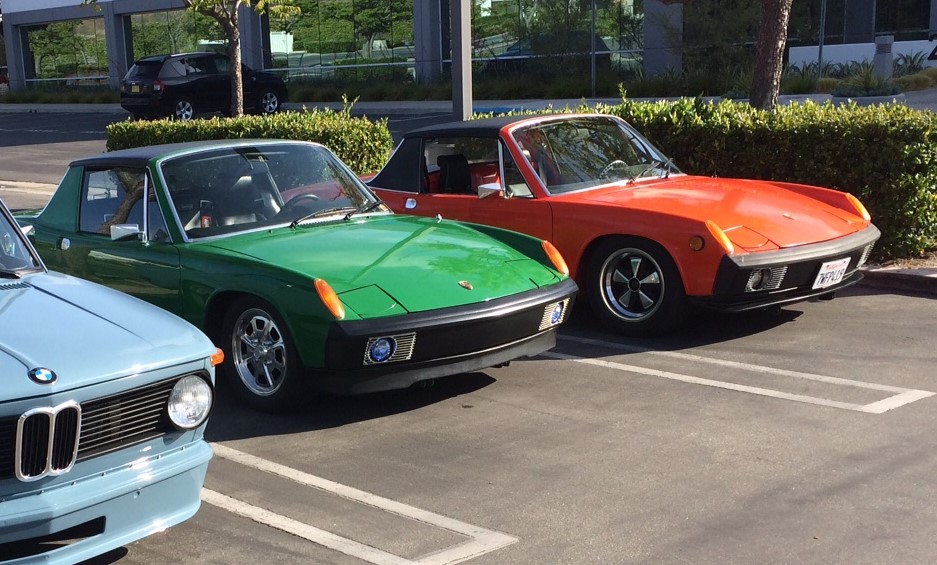 Car is worth way more that asking price in all the new and working parts.
A Driving Project about 85% done, should be worth 15 -20K when complete
Great Father -son project with most of hard stuff done. Asking $10,500 with spare gearbox and uncracked dash to install. $9,800 without spares. GA case shortblock and 2.0 heads also available for extra$.
I can complete additional work at less than shop rates.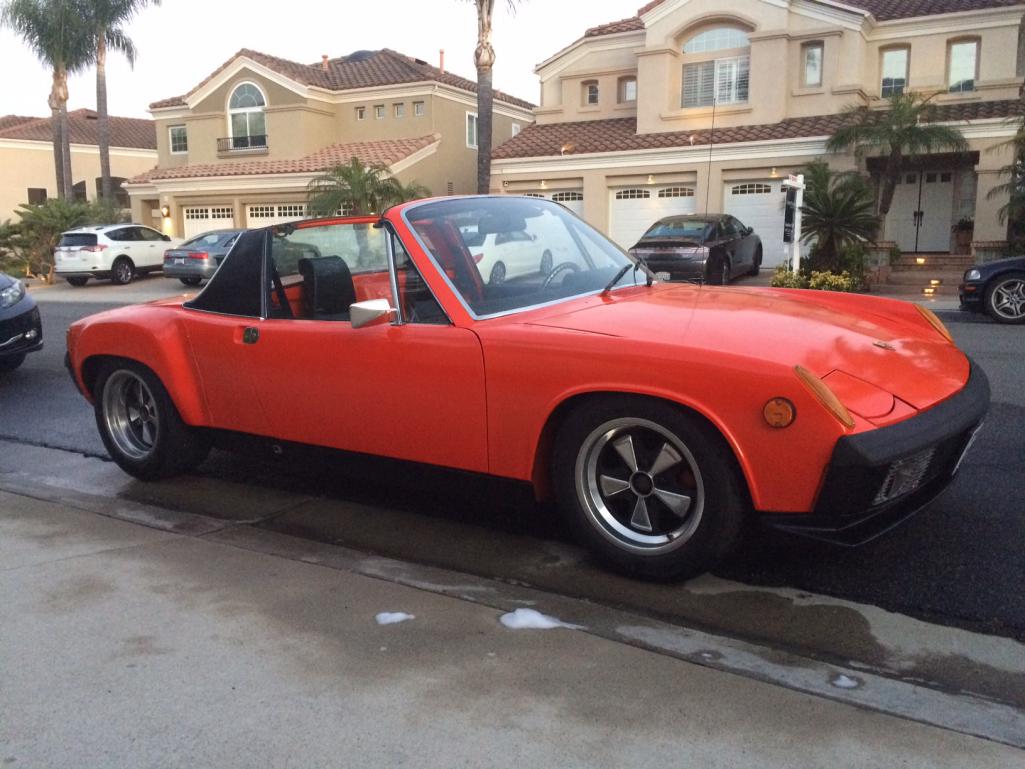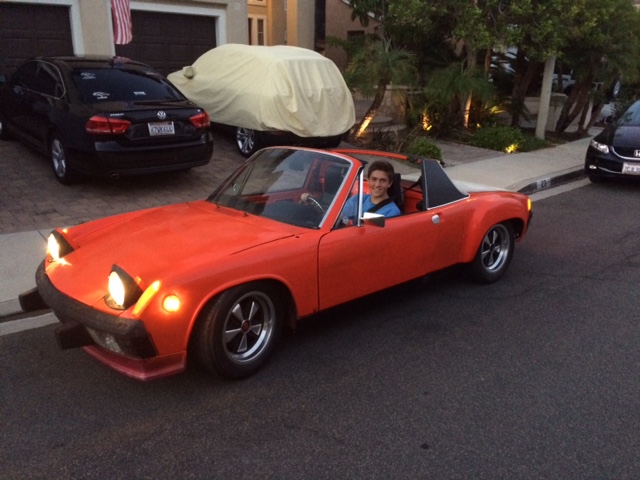 WHEELS 7 SUSPENSION:
5 lug conversion with reproduction fuchs wheels 15x7 front and 15x8 rear
upgraded front suspension with new poly bushings, stiff front torsion bars,
front anti-roll bar (sway bar) with adjustable drop links
rebuilt rear trailing arms, new bearings, autocross stiff rear springs

BRAKES:
Upgraded front 320i brake calipers same size as 911,
PMB rebuilt 914 rear calipers.
19mm master cylinder
All new rotors, new brake flex lines
Parking brake work excellent, all new parking brake cables

BODYWORK:
Car is back to original color Phoenix red L32K
California car - All structural areas (Hell hole, inner longitudinal, & jack points), have been repaired and reinforced for track or autocross.
Interior and exterior of longitudinals have "Engman" style kit sheet metal overlay
Inner firewall has new sheet metal overlay for torsional rigidity
New steel panels in right sail, & replaced steel front fenders
New jack points both sides
excellent condition steel rockers
Both doors were also replaced with excellent condition doors from same year/no rust.
All body panels, doors, and trunk lids have been stripped to bare metal, etched, primed, and currently have a base coat of L32K. Still some bodywork projects before paint remain to be done.

INTERIOR
All new rubber gaskets on doors, windows, targa, and trunks ($2000 worth of new rubber)
New interior, including door cards, console, and reupholstered OEM seats ($1500 in new interior)
Aluminum footboards behind pedals and for passenger
stereo and speakers
914 carpet floormats
Custom rearview visor mount mirror
OEM rear view mirrors both sides


ENGINE:
European headers
new throttle body & new throttle cable
fuel tank cleaned and sealed
new stainless steel fuel lines in tunnel & all new rubber fuel lines & filter
fuel pressure guage in engine bay
Engine pulls hard and starts immediately, good compression, engine has not been recently rebuilt,suspect worn valve guides
Great candidate to build a 2056, a big 4 2258 cc, or swap in a Porsche 6 cylinder

GEARBOX:
5 speed manual
new rebuilt & powdercoated Bruce stone pedal set,
all new bronze shift linkage bearings
Tangerine Racing firewall spherical shift bearing
Tangerine Racing clutch cable mount plate & new clutch cable
new speedo angle drive gear and seals
Spare gearbox comes with car as box installed is acting up in 3rd.

ELECTRICAL:
Optima gel battery
New Bosch Alternator
headlight units all reconditioned and working
running lights reconditioned with LED bulbs in tail, turn, and brake lights
LED dash gauges.
Hella euro tail lenses ($400/pair)

OTHER;
rear trunk gas lifts to replace torsion springs, new Rennwest heim joint trunk hinge mounts
Fiberglass front lip spoiler,
Fiberglass rear GT fender flares.
Front fender flares come with car
flat tow bar mount plate under chin spoiler - can flat tow for long trips

Project items still to do:
1. horns not working yet
2. fog lights restored and good, no power to front yet
3.4. gearbox has good synchros/no grinding, but sometimes pops out of third.
5. still need to swap new L front fender and repair edge of cowl by L fender
6. hidden small rust spot behind bottom of R tail light
7. right rear bumper mount needs alignment and trunk floor needs some love
8. a few new rubber seals are included, but waiting to go on after paint
9. Final Paint needed in Phoenix Red L32K, recommend 2 stage, color sand and clear coat.

PICTURES showing some of the structural reinforcement during work since completed.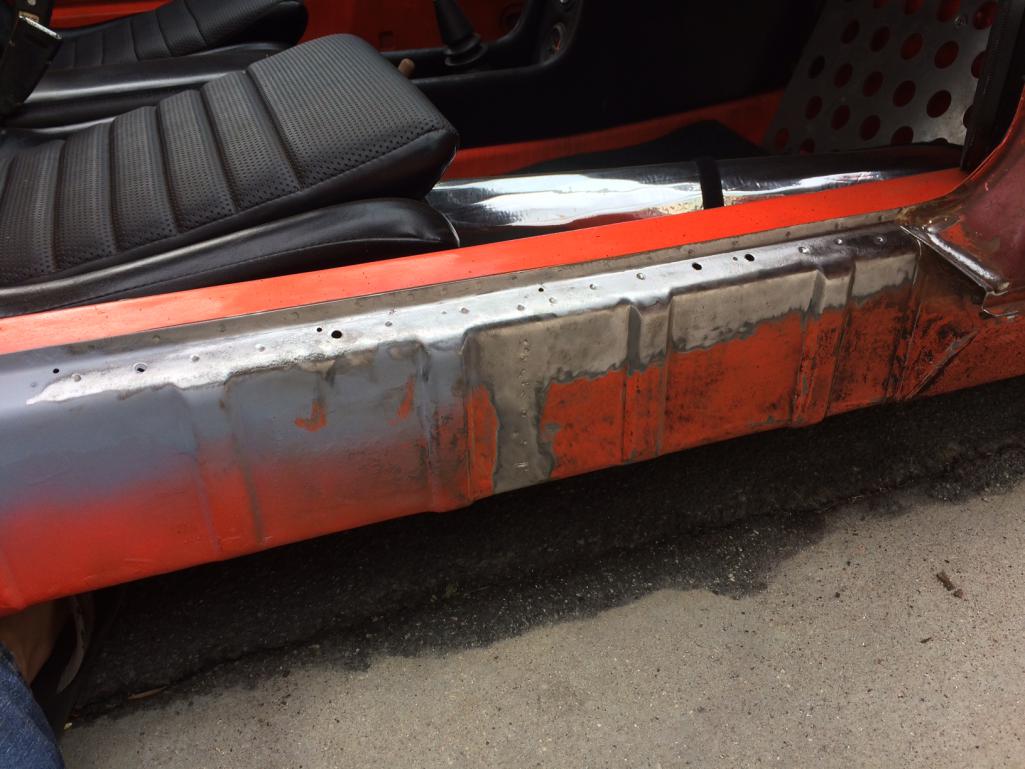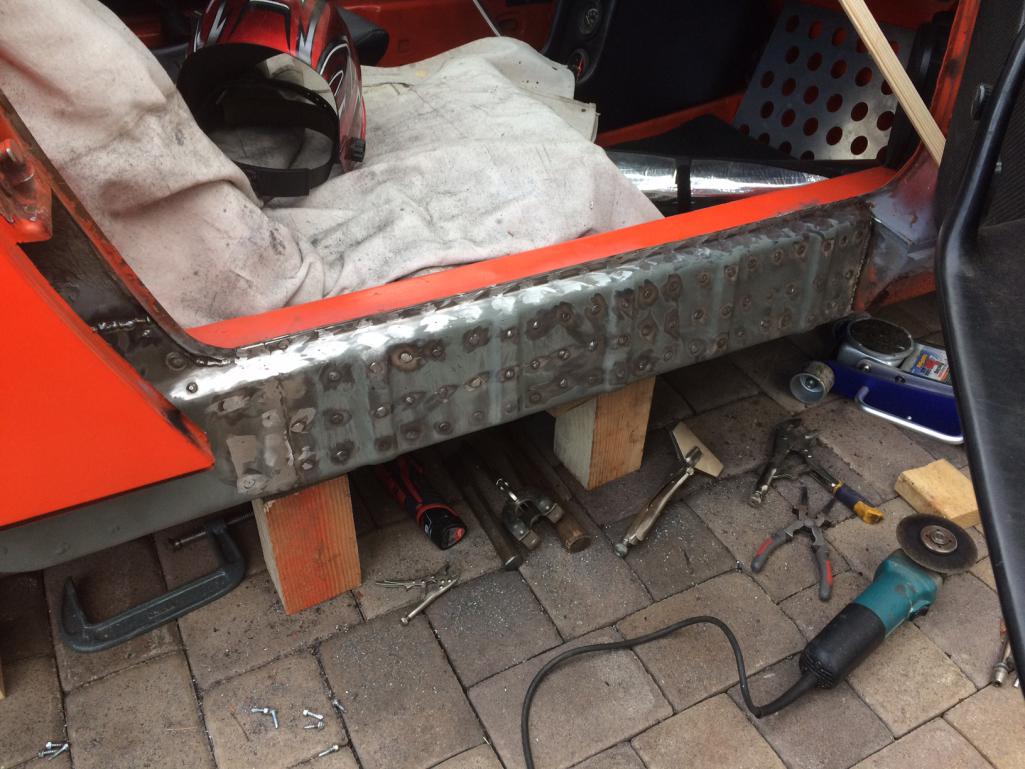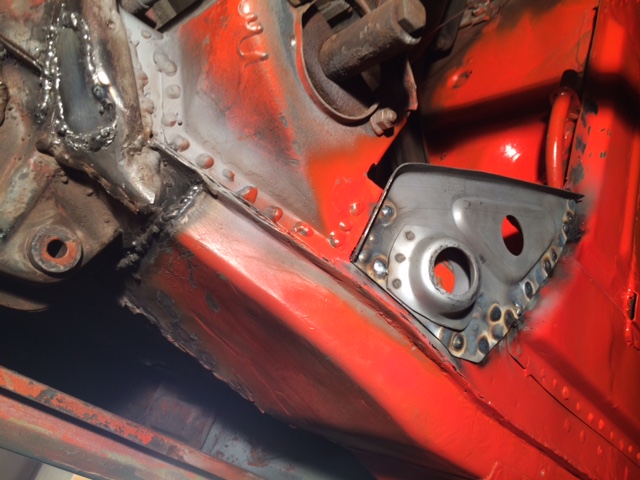 Posted by: marksteinhilber Jul 11 2018, 11:42 AM
Some more interior & repair pics& #33;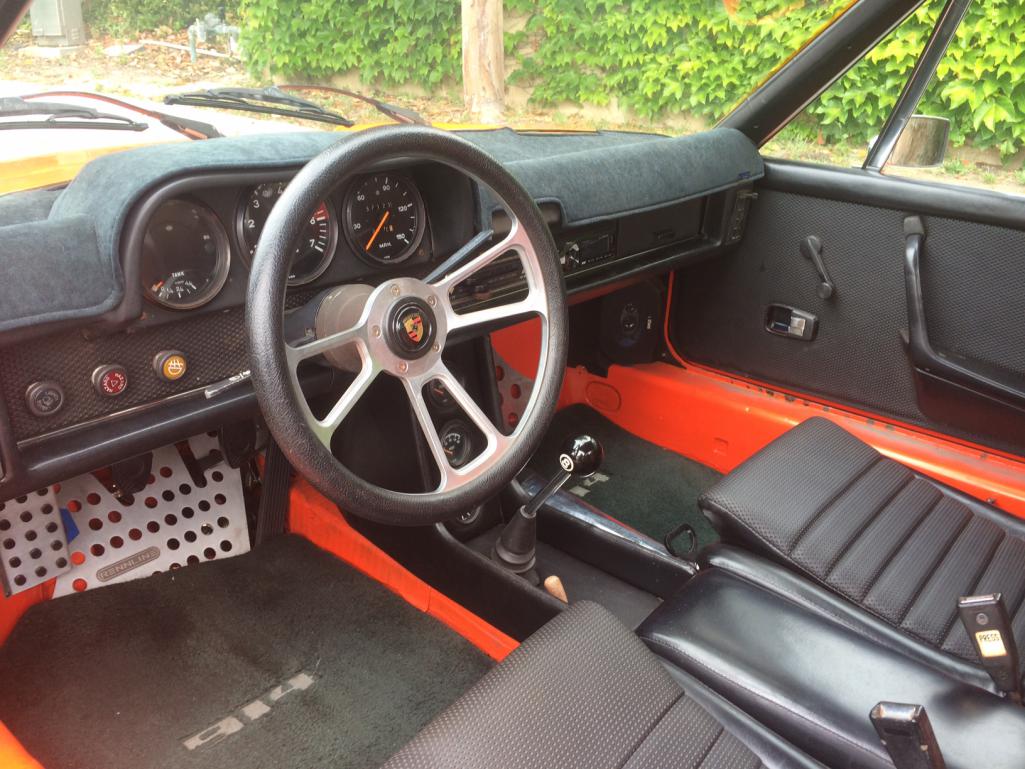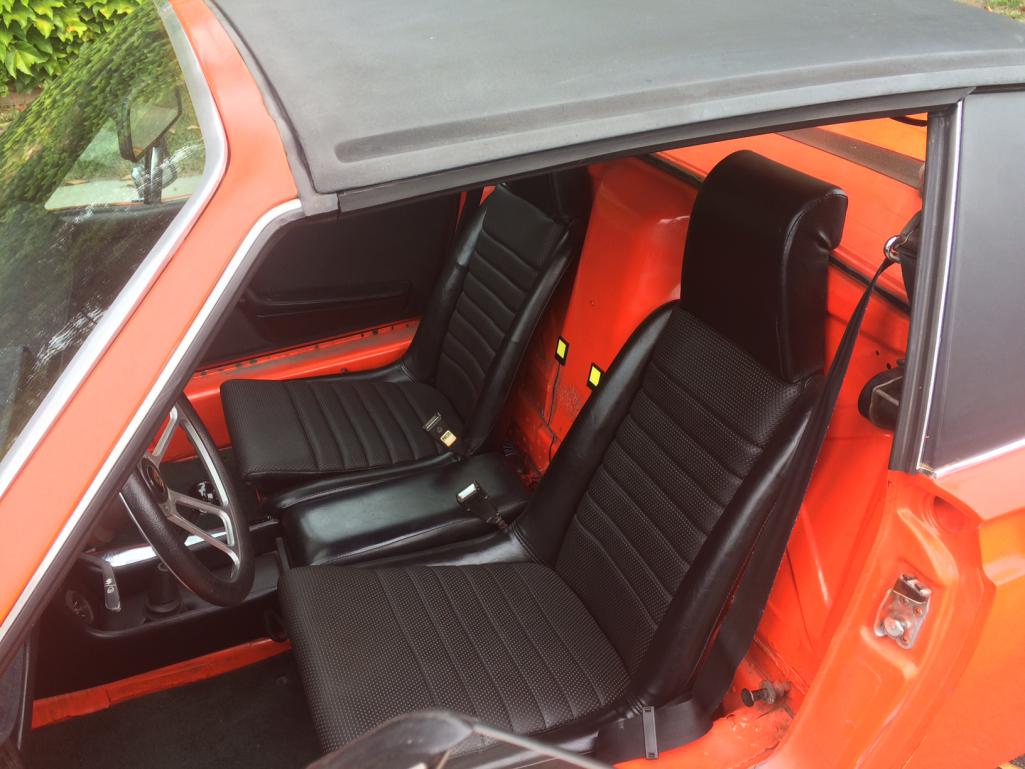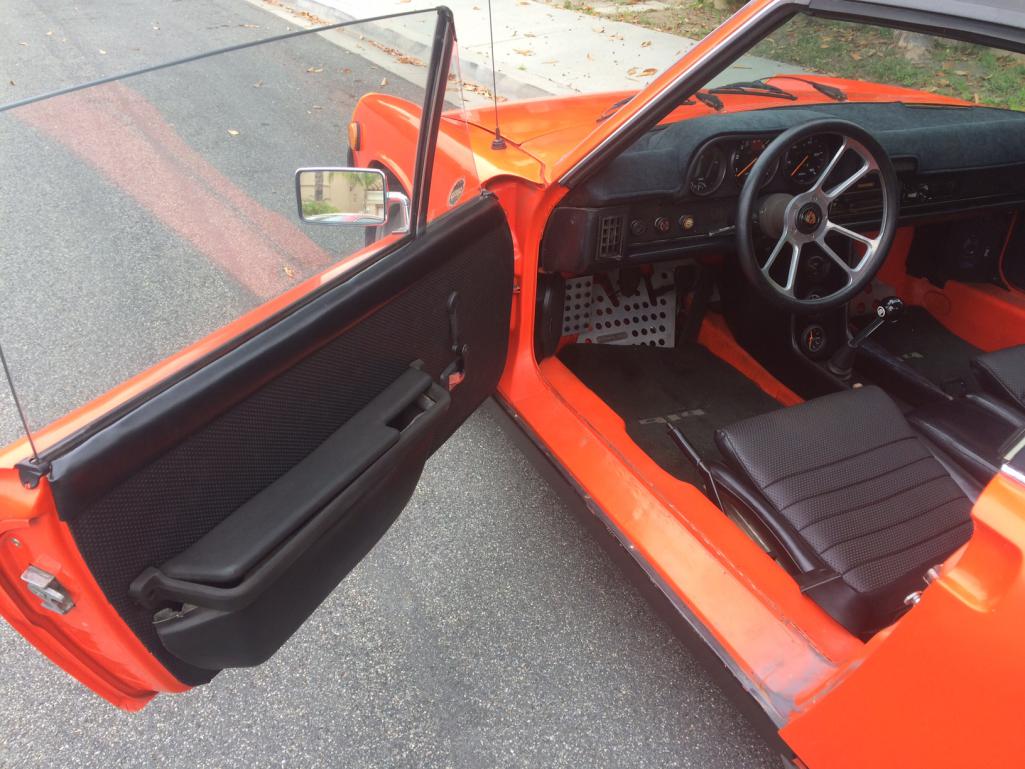 [attachmentid
=658690]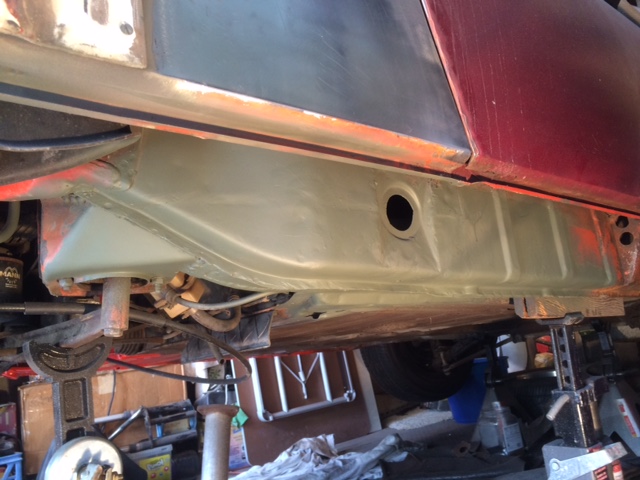 Attached thumbnail(s)