Printable Version of Topic
914World.com _ FS/WANTED: 914 Cars and Rollers _ ivory white 2.0 wanted
Posted by: bulliporker Sep 3 2018, 10:56 AM
looking for a ivory white 73/74 2.0 car in excellent condition

Posted by: edrotol Sep 3 2018, 06:11 PM
QUOTE(bulliporker @ Sep 3 2018, 09:56 AM)


looking for a ivory white 2.0 in excellent condition

Lets start communicating.
I will pm you.
Posted by: Cal Sep 3 2018, 06:51 PM
There's a light ivory '73 2.0L currently for sale over on Pelicanparts.....

http://forums.pelicanparts.com/porsche-cars-sale/1006620-1973-porsche-914-2-0-a.html




Attached thumbnail(s)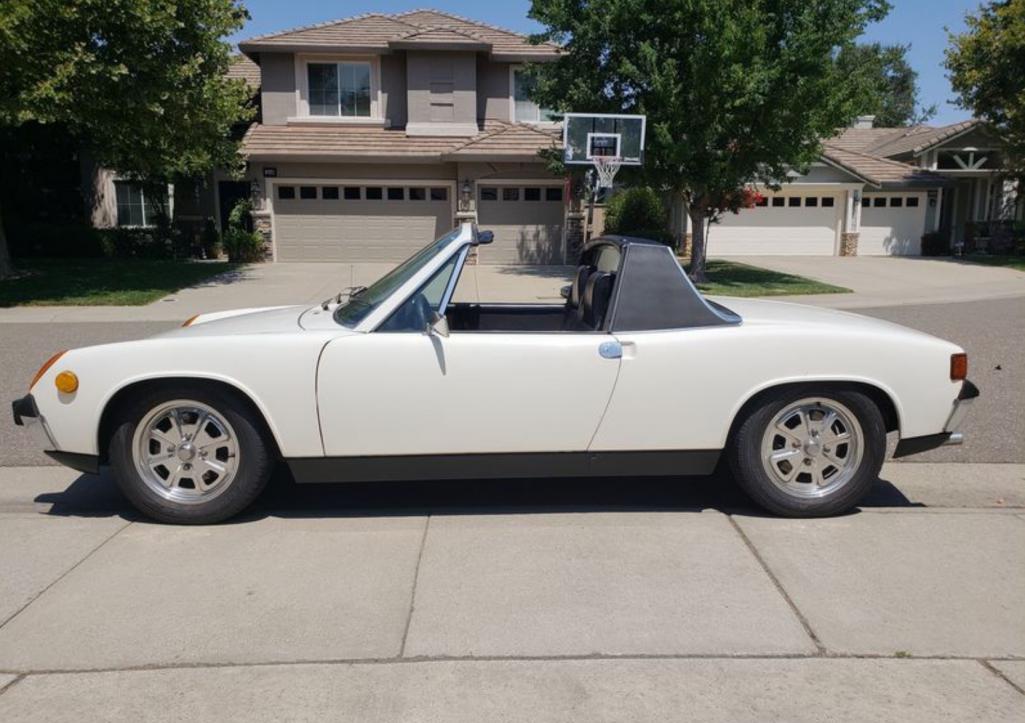 Posted by: bulliporker Sep 4 2018, 05:30 AM
thanks cal for the link exactly what I am looking for but really looking for something better than this

Posted by: bulliporker Sep 21 2018, 05:10 AM
somebody out there must know where theres a good condition ivory white 2.0 73/74 car

Posted by: 914werke Sep 21 2018, 09:10 AM
if you are after a mid yr car you consider changing your title to specifiy

Posted by: bulliporker Sep 22 2018, 07:39 AM
edrotol you never came back to me

Posted by: burton73 Sep 22 2018, 10:19 AM
From the Bird, Just saw this

Sorry, change of heart, gonna keep the car...

Sent from my SM-G960U using Tapatalk



Bob B

Posted by: jim_hoyland Oct 8 2018, 08:56 PM
See: http://www.914world.com/bbs2/index.php?showtopic=333683

This is the best California Ivory 914/4 i've seen. Owner is very knowledgeable and easy to talk with.


Attached image(s)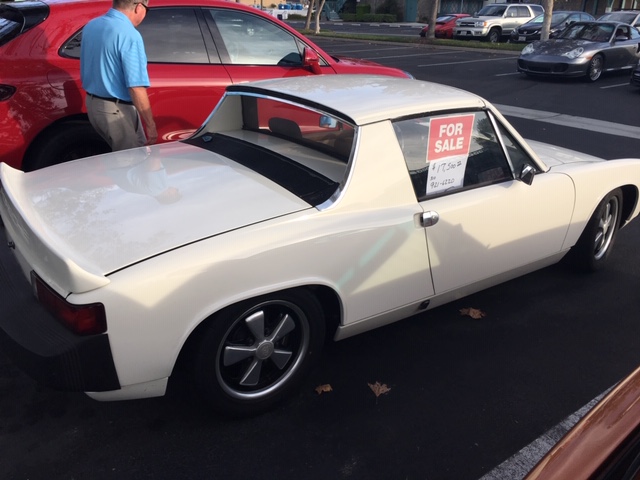 Posted by: hmssaab Oct 9 2018, 01:36 PM
My 1973 914 2.0 is available. Former CA car now in CT
Harry S.


Attached thumbnail(s)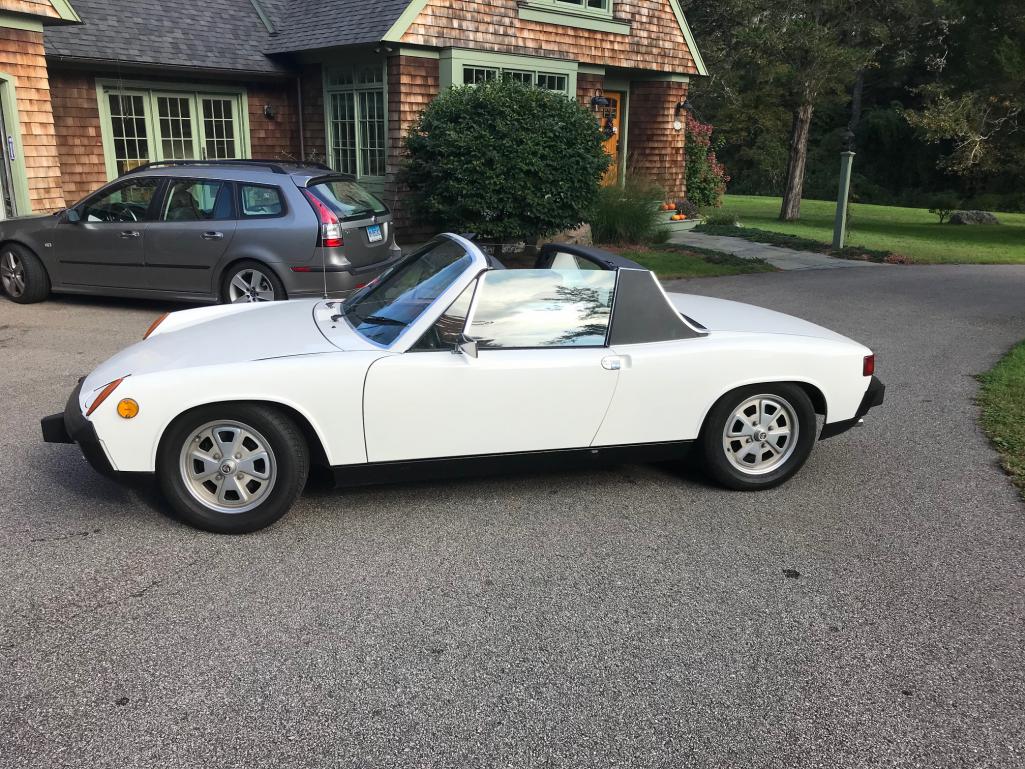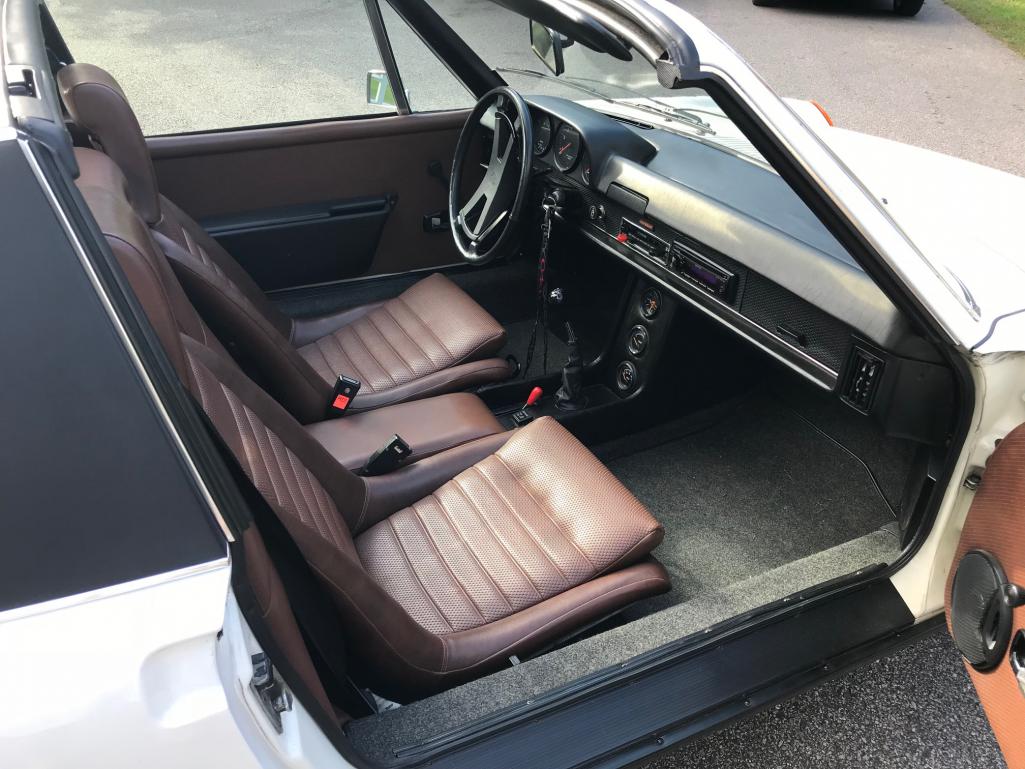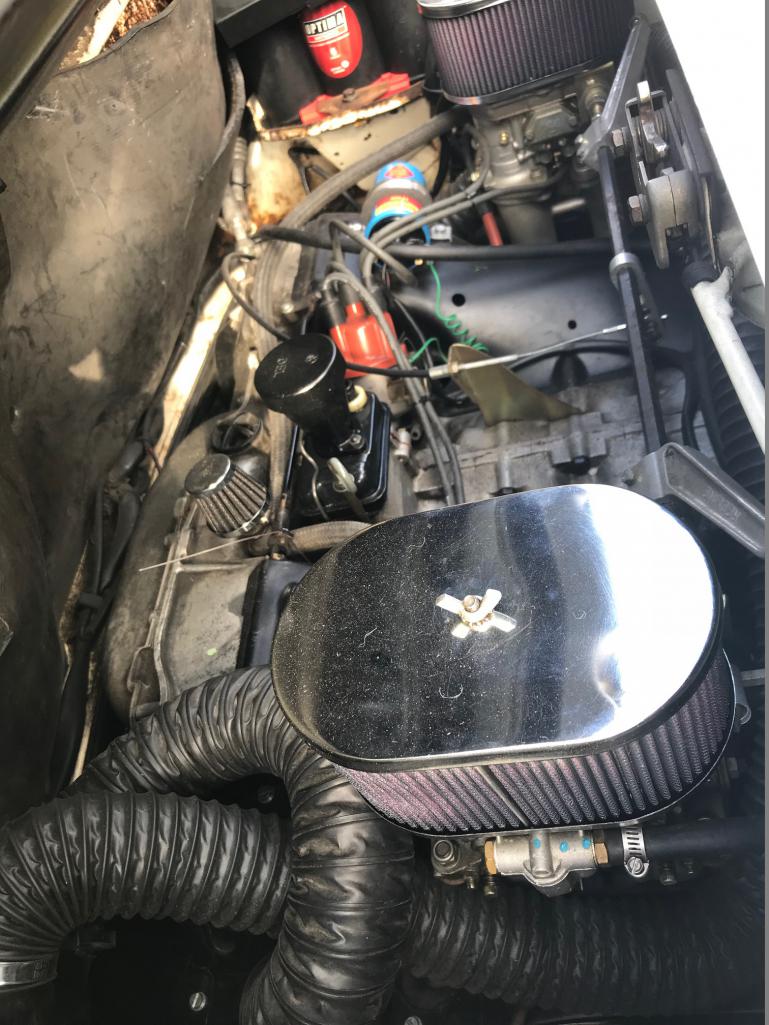 Posted by: turk22 Dec 22 2018, 09:54 AM
https://bringatrailer.com/listing/1974-porsche-914-10/


Posted by: 914runnow Dec 22 2018, 11:10 PM
QUOTE(bulliporker @ Sep 3 2018, 09:56 AM)


looking for a ivory white 73/74 2.0 car in excellent condition

So the nephew is juggling with the idea of another 'P' car...
it is an original 73 2.0 Ivory white..
I think around 49 thou miles....
that will probably go.......
IF you have info I can pass on..PLEASE PM me
FYI..he has had multiple offers when he has shown it at concours (and won)
many times..
and has turned them down.....
so before it goes to auction house for some crazy price..scoop it up..
Sooooo there yah go a shot at maybe your
Dream Nine Four Teen..
Posted by: kgruen2 Jan 12 2019, 06:41 PM
Still looking? Mines not Ivory, original color was but has been repainted White. '73 2.0 with Raby 2270SR engine. 178 hp. See my Ad on this site. KGRUEN2.

Posted by: bulliporker Jan 12 2019, 07:27 PM
thanks but looking for an original car

Posted by: tsvo Jan 14 2019, 04:27 PM
I know of a very nice, I think original 1976 2.0 in ivory. It is in Illinois, but is an original Arizona car. Somewhere around 43,000 miles.

Posted by: bulliporker Jan 14 2019, 07:33 PM
looking really for a 73/74 car don't really want to go down the route of backdating it if possible

Posted by: bulliporker Mar 14 2019, 06:17 AM
still looking

Posted by: 914_teener Mar 14 2019, 01:00 PM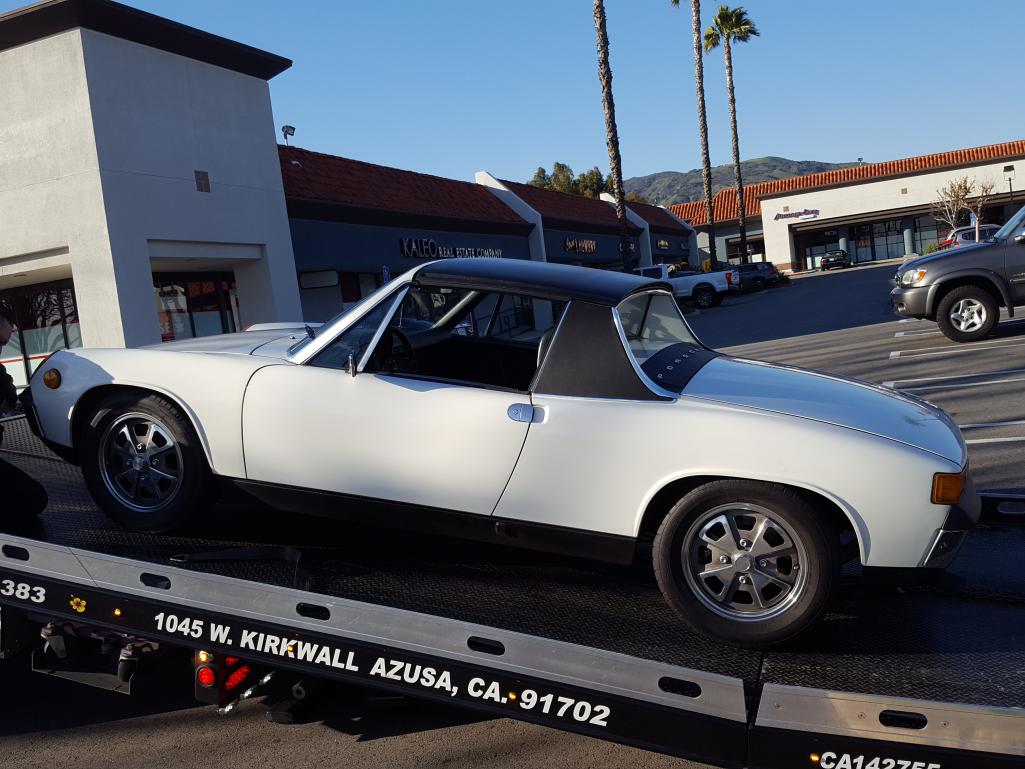 It has left Cali for Michigan. Sorry went for asking price.

Good luck with your search.

Posted by: Rand Mar 14 2019, 03:47 PM
OMG just paint one! How much money do you want to spend? You Can get one. If you are looking for that OG unicorn, then be prepared to pay unicorn dollars. If you want a candidate, I can help. If you want a connection, I can help. Hey, Craig, you want this?

camp914.com


Posted by: Rand Mar 14 2019, 03:54 PM
next


Posted by: bulliporker Mar 14 2019, 07:33 PM
914 teener whereabouts was your car advertised what was the asking price not looking for a car what has had a colour change

Posted by: 914_teener Mar 15 2019, 02:28 PM
My car was resprayed. I've never in my 15 years of owning a 914 ever seen....even in California an Ivory white that was the original paint. Mine had only been resprayed once.
I have seen several that have been repainted L80 and done well with black accents including the sail trim is beautiful IMHO. When the& (Porsche) did the BIW I could see why they would think it would look good.

My car was a 1.7 and original with exception to the paint and rims. 14K was the ask.

It was on here this board for a month you were one that replied to the post. I posted it to AT and it sold within a week.

Good luck...just think its a unicorn to find anymore a good orginal car. They are getting hard to find even in Cali.

Powered by Invision Power Board (http://www.invisionboard.com)
© Invision Power Services (http://www.invisionpower.com)