Posted by: s4dustin Aug 30 2022, 11:26 AM
Join us for Supercar Sunday Porsche Marque Day at Pierce College.
We always have a tremendous turnout of Porsche as well as every other type of vehicle imaginable.
We will have corral parking for all Porsches. Complimentary donuts and gifts from our presenting sponsor, Porsche Woodland Hills.
Please visit: www.supercarsunday.com for more information.
See you there!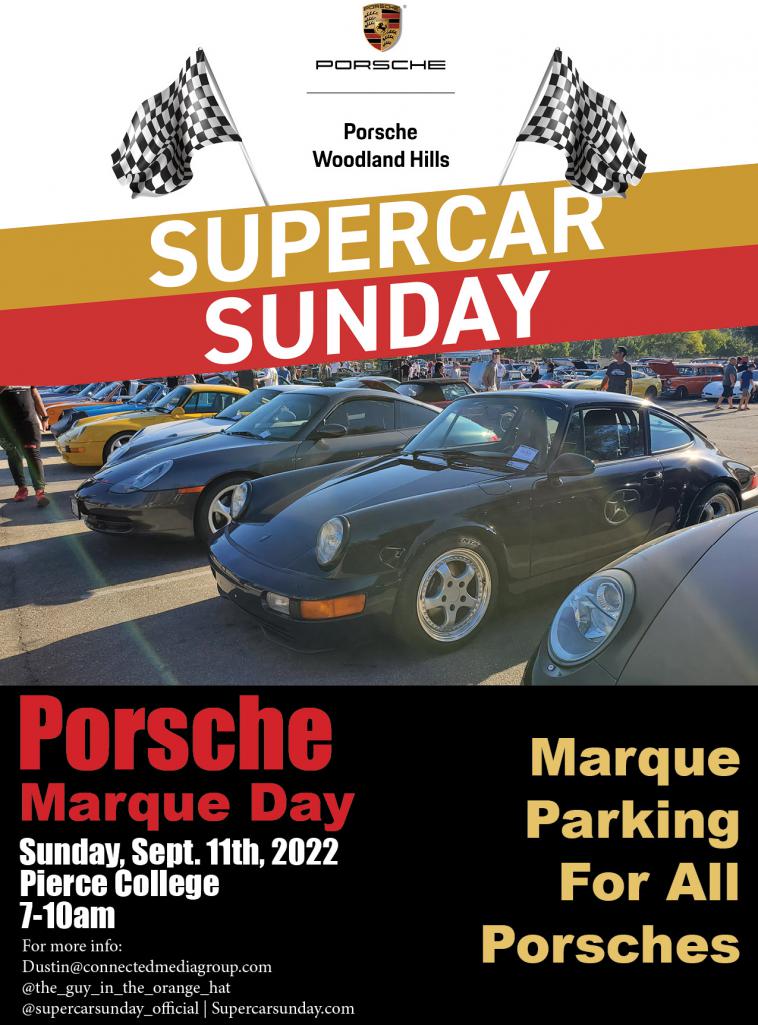 Posted by: s4dustin Sep 7 2022, 08:30 PM
Bump for Sunday... Porsche Marque Day at Supercar Sunday...