So I've just finished my car after a 4 year restoration. I got it roadlegal about a week ago and then went for an alignment. Everything was ok except the left rear wheel had 6 mm toe out and I was still at the max forward on the mount.
Went home again and started investigating. I measured the distance from the outer rear hole to the center of the pressed dimple in the middle of the floor. Distances are ok on both sides, about 846 mm
I elongated the holes in the outer control arm bracket about 5 mm and went back to the aligners. Better this time but still 2,4 mm toe out. Went home once again and filed up the holes even more. Now I could probably get to zero toe with the max adjustment but the amount of difference between the two sides are just....comical....
The only other thing I could think about is the left trailing arm being bent. So today I took both trailing arms out to compare them side by side.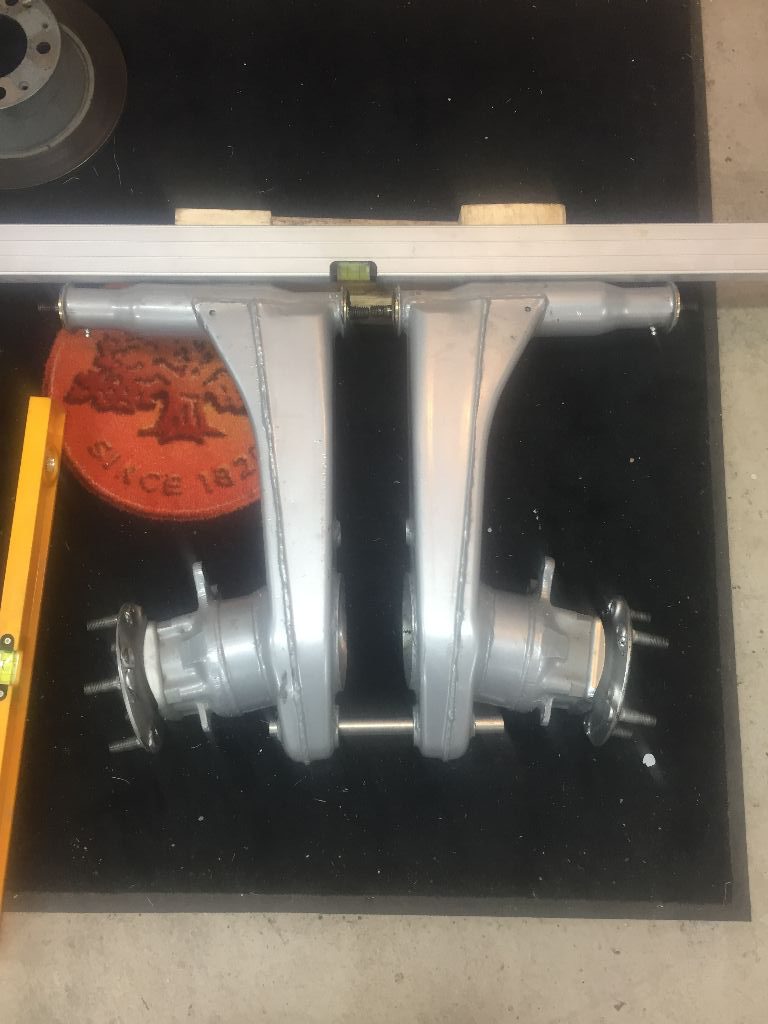 Both control arms out, I joined them at the shock absorber mount with a piece of 18 mm diameter tube and places my long spirit level along the pivot arms.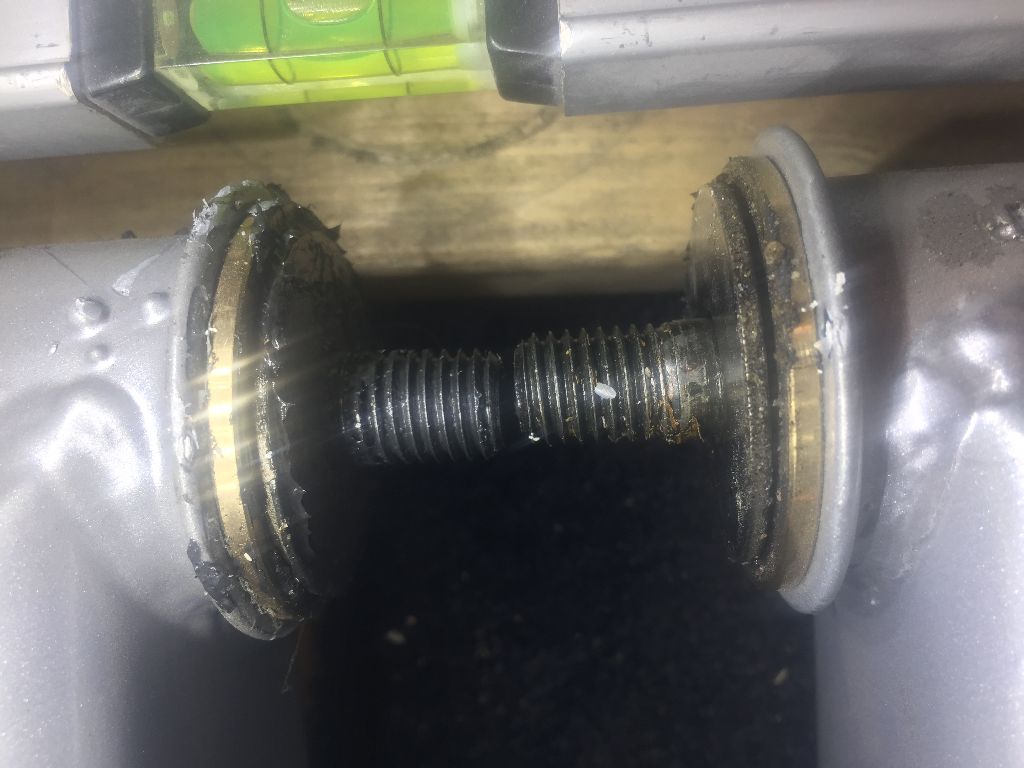 As you can see there is a slight difference between the angle of the pivot axels.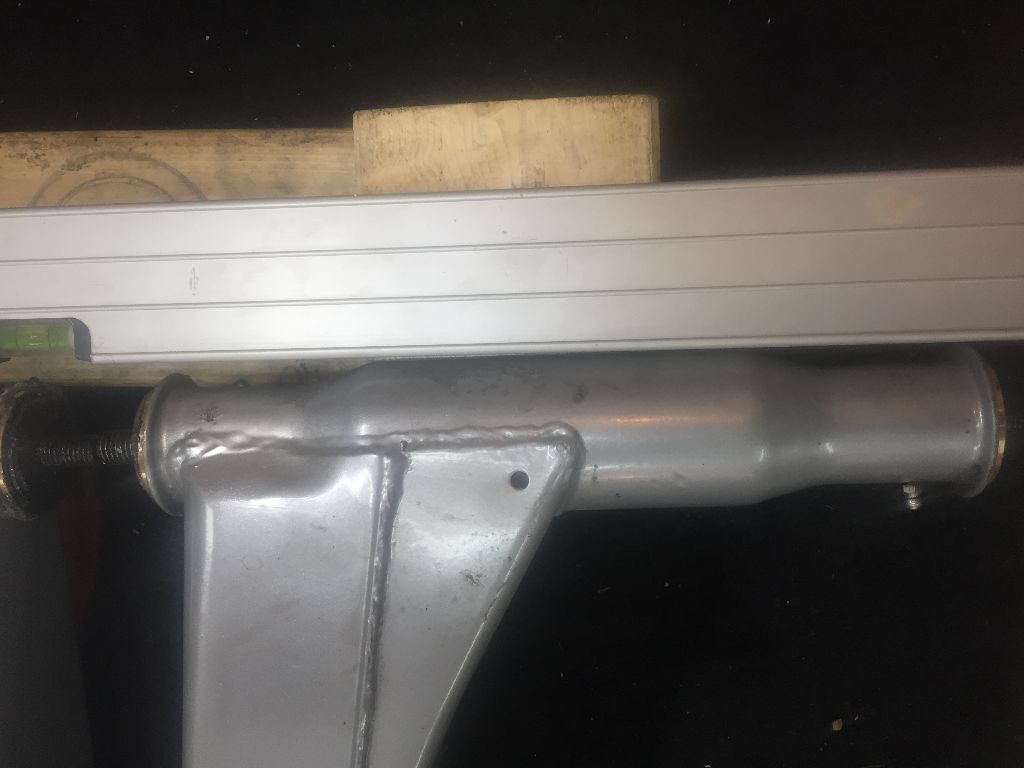 The right side pivot axle follows the spirit level pretty closely.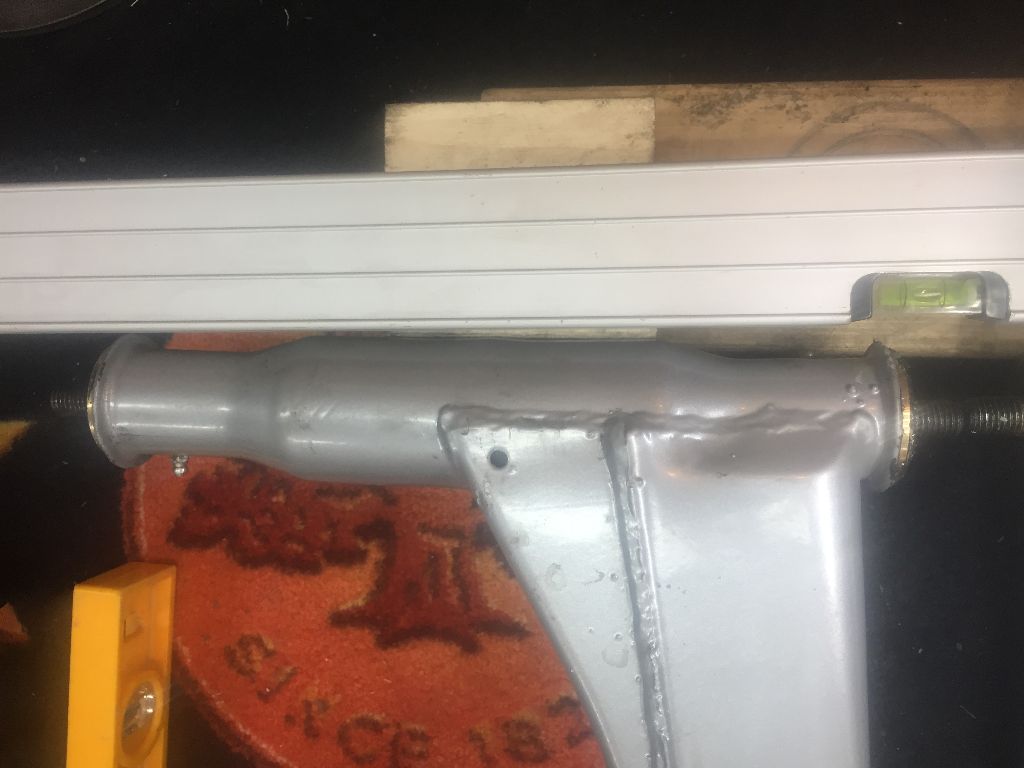 The left one shows a little more deviation.....
I know this isnt the hole truth since I'm not measuring between the hub face and the pivot axis but its the best I can do at home.
What does the wisdom of the world say?