Just when I thought I had all the old Porsche's I'd ever want with my '76 - 914 in Phase II of restoration and my like-new daily driver 944 S, this incredible car drops out of nowhere on me - amazing story follows pics: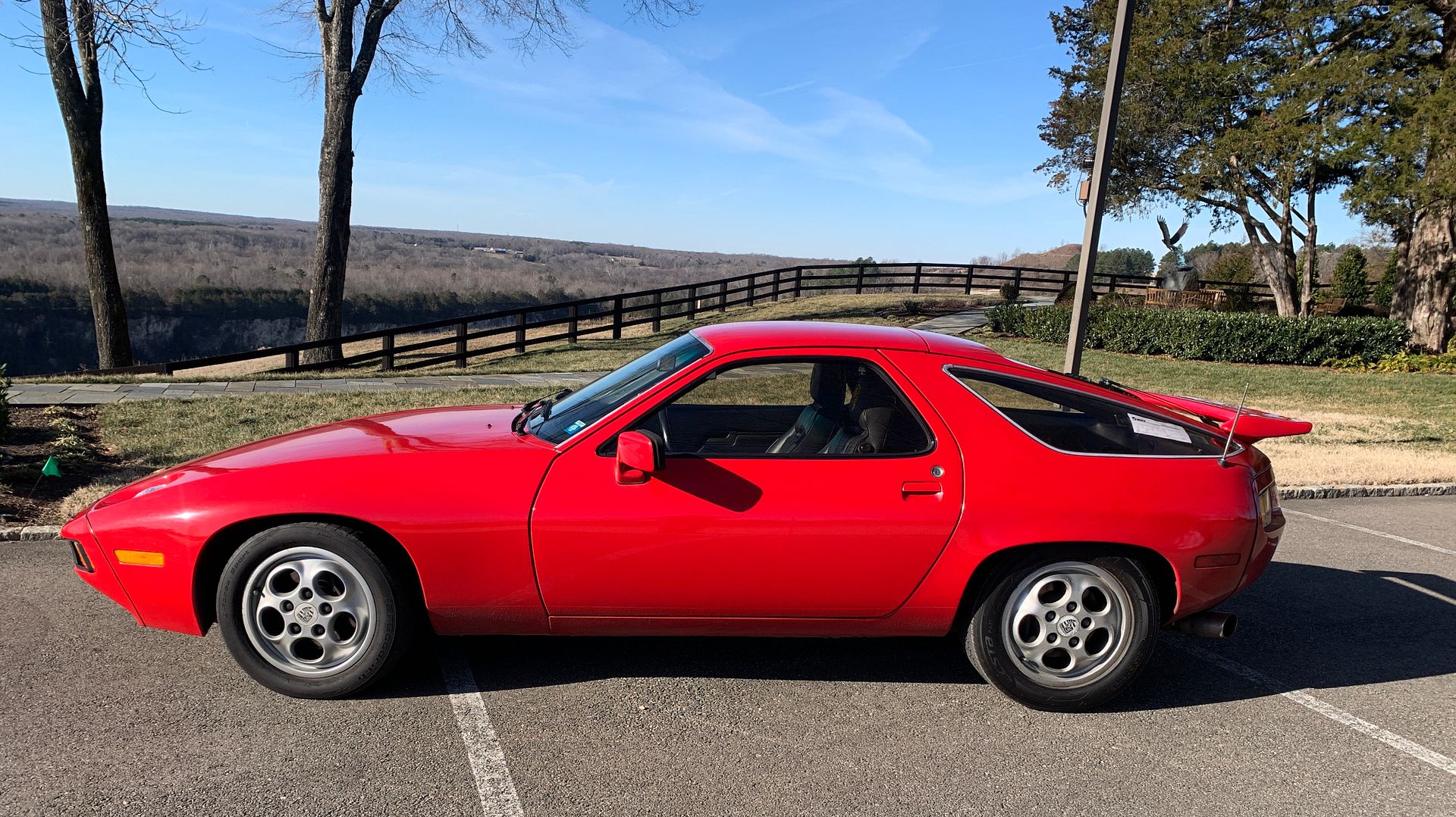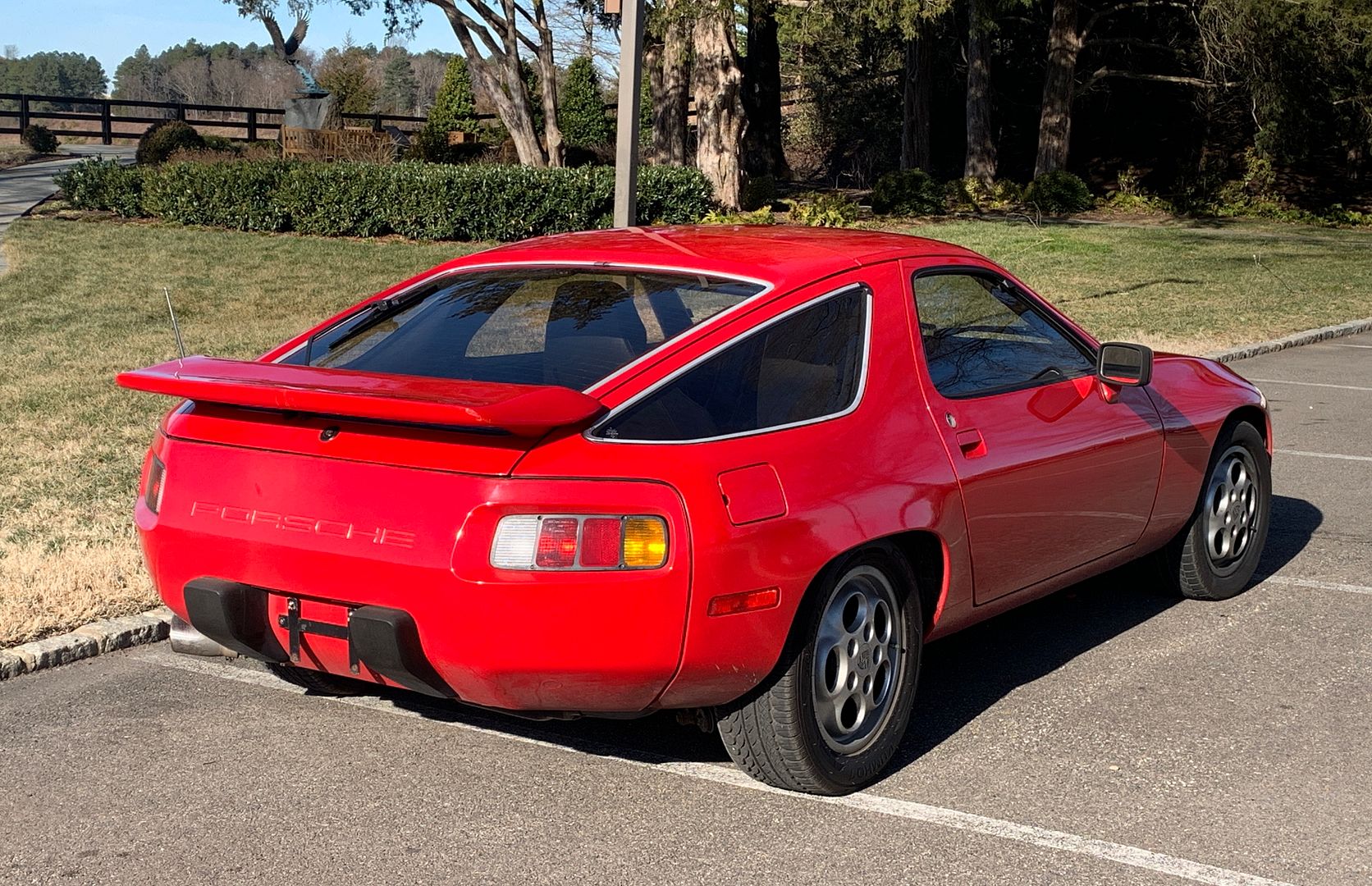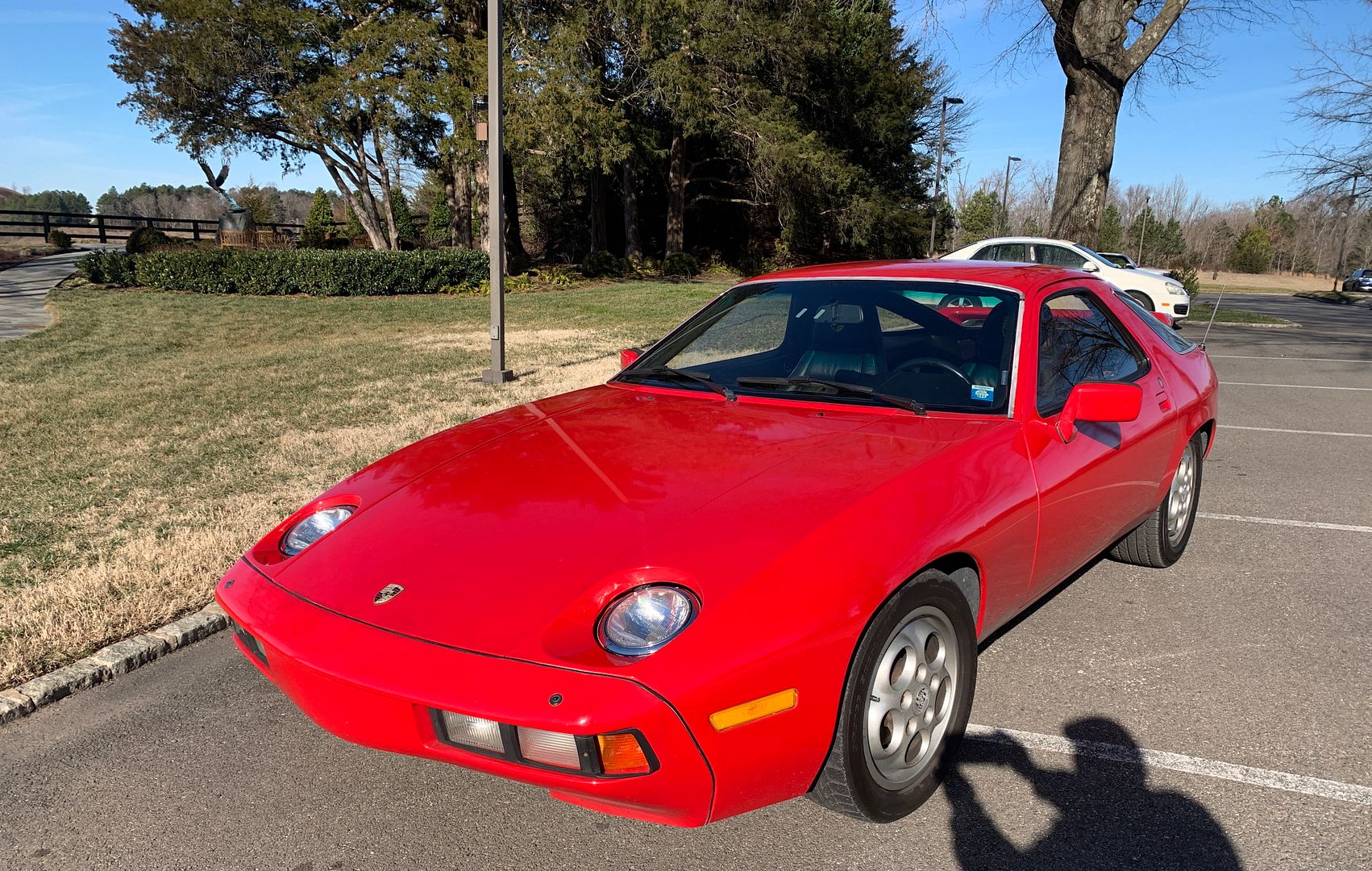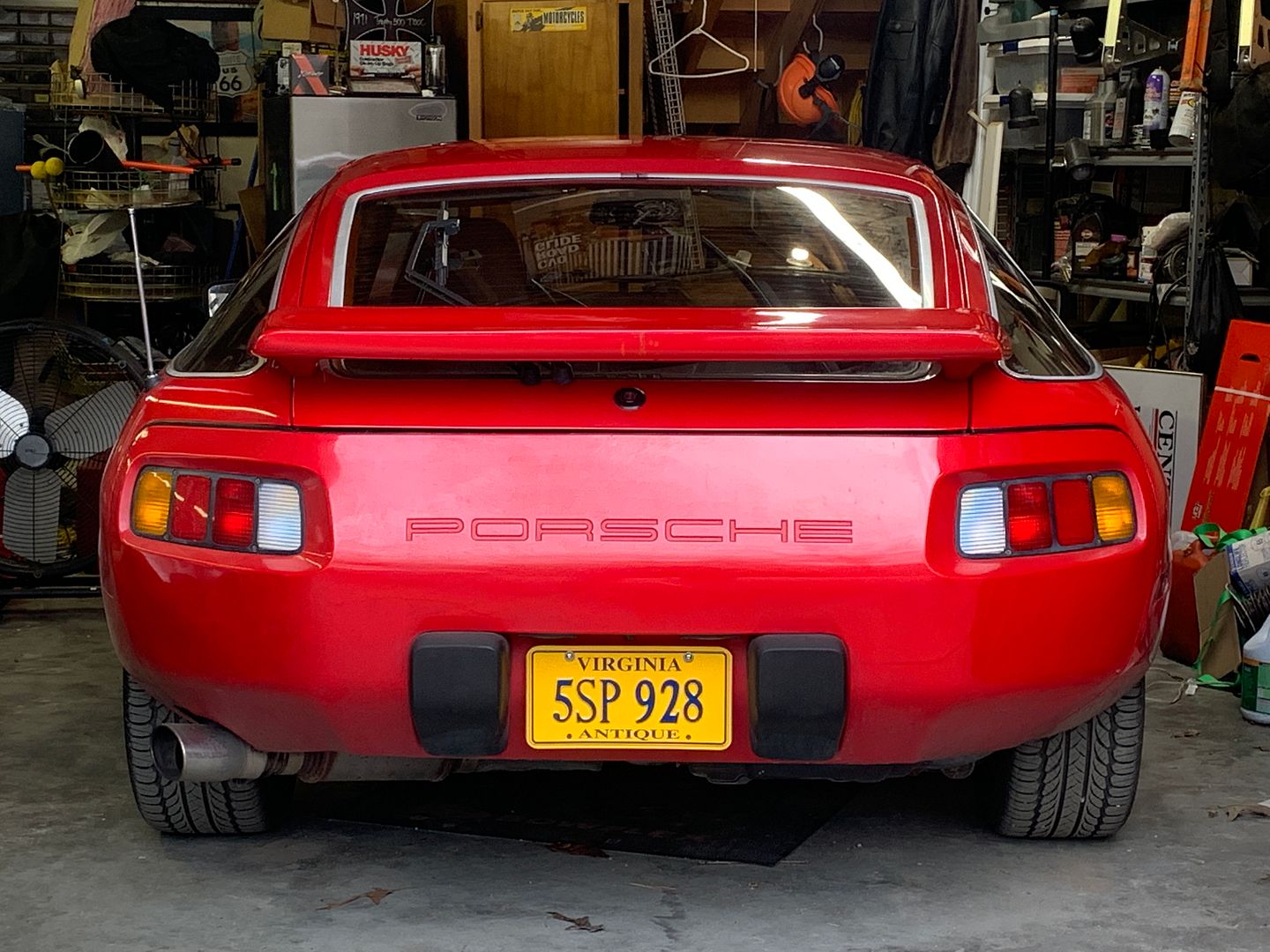 About 2 years ago, when I got the 924 Turbo running & looking like new after 17 years in storage, I decided - contrary to my original plans - to not keep it but sell it - and move up a few notches.
At a car show I fell in love with the 928, and began a serious search for one all over the eastern US. After several weeks of only finding 928's that were either way beyond my budget, or needed a lot of work (I wanted a driver), or automatic tranny - I gave up. I became convinced the 928 meeting my criteria did not exist.
I ended up with my incredible like-new 944 S that I truly love - my daily driver - and put my focus back on working on my 914 - more than enough to do.
A good friend of mine for many years who is a car & motorcycle guy like me - a semi-retired Baptist pastor with a new shop/garage - asked me to help him find a Boxster for he and his wife. He'd find them in ads, and have me do the technical research on them.
Seems like I had gone through 50 Boxsters in 2 weeks and out of the blue he sends me the ad for a 1981 928. He really liked it, and wanted me to check it out for him. I challenged him on wanting a very complex 42-year old car, but he was in love and there was no refusing him. So I began to check the car out.
The ad was unusual - far more technical detail than you ever see in a Craigslist ad. Car needed nothing, had been daily driver for 2 years. Most records on all work done by current & previous owners. Minor flaws/needs detailed explicitly, so seller appeared honest. Being an EE, I suspected the seller was an engineer.
I told my friend the car looked incredible - was he serious? Should I call the seller? He said yes.
The seller is a semi-retired EE - he and his wife together buy rare powerful German cars in good condition, take them to next level, drive & enjoy them a couple years - then sell them. We had an amazing 45 min. conversation where he answered every question I had before I could ask them. He had just dropped the price (Wash.DC area) and the car was a steal if all proved to be true about it.
I told my friend that the car was worth more than the price and he should buy it. And kiddingly said if he didn't - I might!
Next day I emailed my friend challenging the thought of his being able to maintain such an old and complex car - as that while it might not need anything now - it most certainly will if he drives it. That it and a Boxster were a long way from one another - was he sure he wanted to do this? The car is not only beyond his technical abilities - it's beyond mine!
He replied that I was correct, and that he had no business with a 42 year-old 928. He then said that the car was meant for me - and that I must buy it!
Just coincidentally, we had just sold a piece of investment real estate and had some extra cash on hand - just a bit more than the price of the 928. I had to wonder indeed if the car's appearance to me was not providential as I had really wanted one a couple years earlier.
I called the seller back and told him I was interested, but needed to see and drive the car. He immediately offered to meet me an hour away and save me the trip to DC. I got my walking Porsche encyclopedia friend Rick and we drove to meet the seller.
The car proved to be in far better condition than we imagined. All issues were minor and few. The car drove like new, smooth as silk, and handled like a dream - incredibly tight. Engine flawless - just takes 2nd crank to start if sitting for 15 min to hour....but then always starts instantly in 2nd crank. Engine bay clean & nice - meticulous wiring detals by engineer/owner. Everything works! Few cracks on dash, but not bad - has nice cover. 92,000 original miles - seems that car has been well-maintained by every owner. New leather seat covers in front. It needs nothing, all major wear items replaced in recent history. I checked out the CarFax and all was good.
Car is wrapped - but is by far the best wrap-job I've ever seen. NO ONE notices unless I tell them - owner/seller didn't realize it himself when he bought the car. If I have to, some day I'll repaint it - Indie Red which is now Guards Red.
Yes, spoiler is from a later model - and I love it!
I've put well over 1,000 miles on the car, some of it hard thrashing on twisty country roads - and the car is incredible. Doesn't use oil. Like-new tight in every way. Clutch, brakes, shocks, all as one would hope. Love the V-8 low-end torque! New Maxflow muffler - sounds like Corvette! Pulls like one!
Almost unwillingly, I've transitioned from an owner of a couple nice old Porsche's into a small-time collector/investor. Each of my 3 old P-cars is worth far more than I have in them. No - looking to add no more - I'm at my limit.
Having to convert my 20-year-old 24' x 20' tractor shed to a 2-car garage as I write, and already have grading done for driveway to it off our entrance drive. Can do this easily for a few thou. and the shed's location is perfect, about 70' from my house and main garage.
Still amazed on how this all fell together. And I am still looking for a Boxster for my friend.
GN